Will Trump Start A New War With North Korea? Meeting With Kim Jong Un Regime In NYC Called Off After Missile Test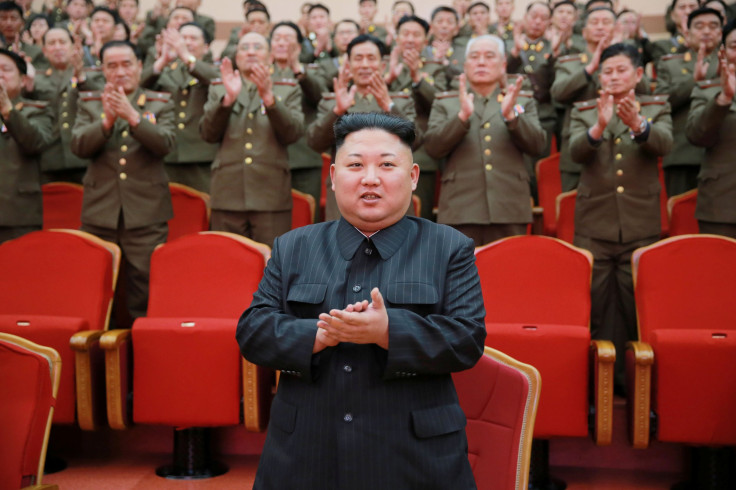 A meeting between officials from the North Korean and U.S. goverment was called off Friday after the State Department revoked visa approvals for Pyongyang's top diplomants to Washington, the Wall Street Journal reported Saturday. The meeting would have marked the first gathering between the two sides on U.S. soil in nearly six years and the first one under the rule of Kim Jong Un, who has threatened to start a new global war with his nuclear weapons program.
But then the U.S. decided not to provide a visa to Choe Son Hui, the director-general of the American affairs bureau in the North Korean Ministry of Foreign Affairs. It's unclear why her visa was denied. North Korea had requested the meeting after President Donald Trump won the presidential election in November. The meeting had been scheduled to take place in New York City near the United Nations in March. But Pyongyang's decision to test-fire a missile during a recent meeting between Trump and Japanese Prime Minister Shinzo Abe in Washington earlier this month might have further soured relations between the White House and Kim's regime. Trump has called Kim a "madman" and urged China to stop Pyongyang for carrying out nuclear missile tests.
"We're very angry at what he's done, and frankly this should have been taken care of during the Obama administration," Trump said Thursday in an interview with Reuters.
The scuttled North Korea meeting was supposed to be an opportunity for U.S. officials to request the release of two American prisoners being held in Pyongyang. Robert Gallucci, who represented Washington during the North Korean nuclear crisis of 1994, and Victor Cha, George W. Bush's former National Security Council's director for Asian affairs, had been tapped to attend the meeting on behalf of the president.
The U.S. has held talks with North Korea in recent years on foreign soil. Officials from both nations have met in Beijing, Berlin, Kuala Lumpur, Singapore and other locations to little success.
"The United States supports the peaceful reunification of Korea on terms acceptable to the Korean people and recognizes that the future of the Korean Peninsula is primarily a matter for them to decide. The United States believes that a constructive and serious dialogue between North and South Korea is necessary to improve inter-Korean relations and to resolve outstanding problems, including the North's attempts to develop a nuclear program and its human rights abuses," a State Department fact sheet published in October concluded. "The United States and North Korea do not have diplomatic relations... North Korea has no embassy in Washington, D.C., but it is represented in the United States through its mission to the United Nations."
© Copyright IBTimes 2023. All rights reserved.