Windows 10 Release Date Rumors: Microsoft Could Unintentionally Kill Surface Pro 4 With Continuum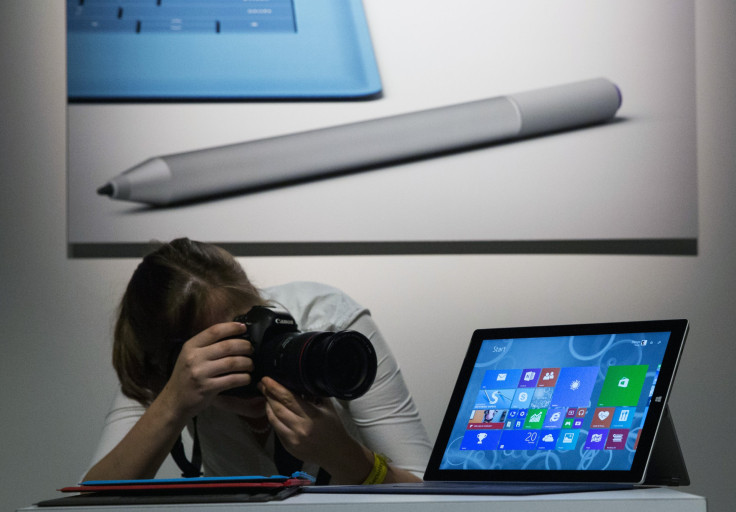 Microsoft's upcoming Surface Pro 4 tablet has been tipped as a likely iPad killer, and a strong one at that, but the device is in danger of being rendered obsolete shortly after its release. The biggest threat to the Windows 10-powered slate is coming from within.
Rumored with specs that will make it a desktop (or laptop) replacement, the Pro 4 is expected to hit the market flexing its Windows 10 muscle. But PC World reported a core feature of the upcoming Microsoft operating system -- Continuum -- could work against the tablet.
The Power Of Continuum
Among the changes and fresh offerings Windows 10 will deliver, Continuum catches the most attention. The feature allows the pairing of a mobile device and full-sized PC, giving users the option to work on a tiny device while viewing everything on the larger monitor that comes with a desk top or laptop computer.
In theory, Continuum will easily morph a very powerful Windows 10 smartphone just by hooking up with a compatible PC, PC World reported. Simply put, a user with access to a high-end phone running on Windows 10 can perform all the things the Surface Pro 4 is billed to do. So in the end, consumers may find the Pro 4 or Microsoft's complete tablet line-up irrelevant.
A Surface Phablet Instead
Yet all is not lost for the Surface brand, PC World said, as Microsoft can instead focus on a jumbo-size Windows phone or a Surface phablet. If the Pro 4 is eventually deemed redundant by users, a hybrid Surface smartphone makes sense as an alternative.
For one, it's preferred by users as indicated by market data that as phablets become more popular, tablet numbers, usage and ownership, are sliding. The screen size is the sweet spot between large and small while the power that comes on flagship models usually overwhelms the majority of slates.
And the portability of a mobile phone remains unbeatable. As Hachman put it, millions of Americans have smartphones in their pockets at any given time, and there is little doubt the same is true for the better part of the world.
Still, it remains to be seen if Windows 10, specifically the Continuum feature hardcoded with the software, will prove the ultimate tablet killer. The solid answer will only be known shortly after the OS rumored release date, said to be this summer.
© Copyright IBTimes 2023. All rights reserved.
FOLLOW MORE IBT NEWS ON THE BELOW CHANNELS