Windows 'Blue' 8.1 Release Date Confirmed For 'Later This Year' By Microsoft CMO/CFO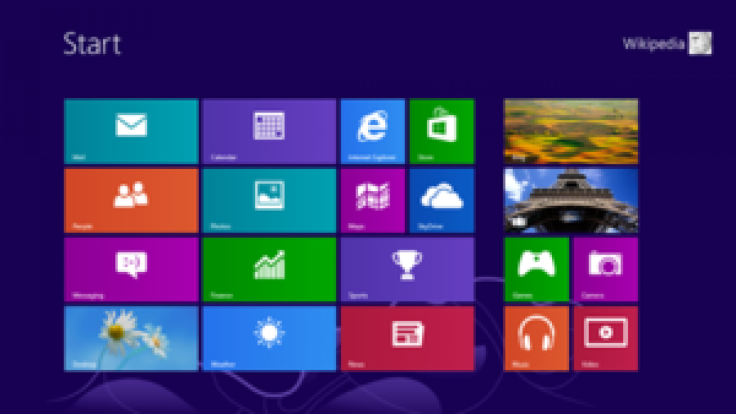 Amid the ocean of Windows Blue rumors is a single confirmation from a Microsoft executive, who said on Tuesday that consumers will see the upcoming operating system arrive in 2013.
Taking part in a Tuesday Q&A on the Windows official blog, Microsoft CMO and CFO Tamy Reller said Windows Blue, which is expected to be called Windows 8.1 upon its release date, will be available "later this year."
Discussing Windows 8's influence after six months of being on the market, Reller said Microsoft has sold approximately 100 million Windows licenses since its October 2012 release. These numbers seem to back up Microsoft's insistence that Windows 8 is faring well despite reports that the PC has been suffering huge sale losses. The Redwood, Wash., company reported in January that it had sold more than 60 million licenses at the time.
Reller also said Microsoft has benefited from the implementation of its Windows Store, which has seen downloads of both free and paid apps increase from 100 million to 250 million since January.
Microsoft expects to see its app downloads increase even more once it begins to release a number of convertible notebooks, touchscreen laptops and all-in-ones later this year. Upcoming Windows 8 devices may include 7- or 8-inch Windows slate tablets, Reller told the Verge. Rumors also indicate we may see a 7.5-inch Surface tablet.
Meanwhile, the latest rumors about Windows Blue, aka Windows 8.1, suggest the operating system with allow for background app updates that will not impede primary functions. Winbeta blog said that instead of notifying users when an app update is available and prompting them to visit the Windows Store to download, Windows 8.1 will automatically download app updates for added convenience.
This rumor adds to the general speculation that Microsoft wants to make Windows 8.1 as user-friendly as possible. The Windows 8 interface, intended more for touchscreen use, has been criticized for being confusing, especially when being accessed on personal computers that require a mouse. Microsoft has denied these claims, stating that Windows 8 is "easy to start to learn."
While owners of touchscreen Microsoft Surface tablets have adapted to the system, many PC users continue to use Windows 7 due to frustration with Windows 8. Others have opted to installing third-party Start menu replacements such as Classic Shell or Start8.
Older rumors indicate that in an attempt to make Windows 8.1 more appealing, Microsoft plans to reintroduce the Start button in order to make the new Metro-Style Start menu of Windows 8 easier to navigate. We may also see the boot-to-desktop option return in later Windows 8.1 updates.
Microsoft is expected to unveil Windows 8.1 at its Build conference in June.
© Copyright IBTimes 2023. All rights reserved.