'Winds Of Winter' Release Date 'Months Away' Teases George R.R. Martin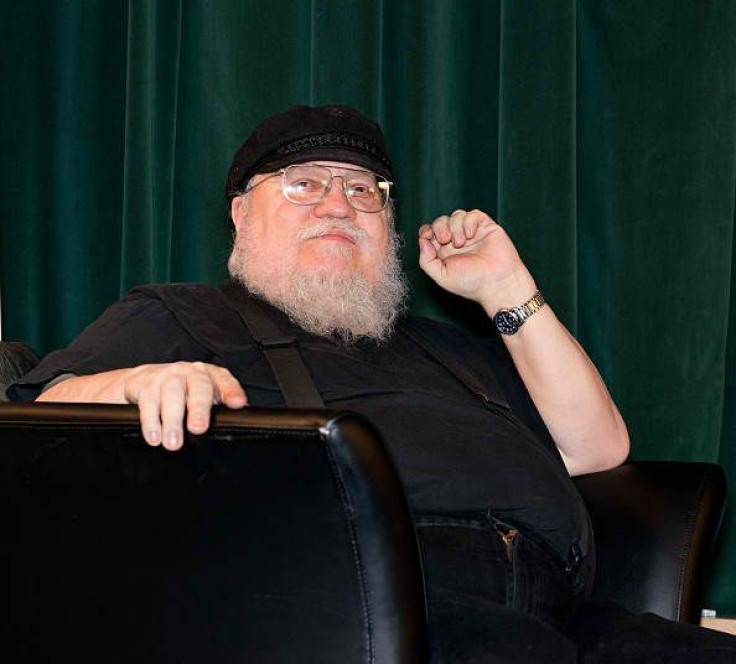 George R.R. Martin is not yet done writing "The Winds of Winter."
Fans of Martin's "A Song of Ice and Fire" series have been waiting for its sixth installment, "The Winds of Winter," since 2011. After a long time of waiting, the author, whose novels yielded the TV adaptation in HBO "Game of Thrones," finally gave an update about the book.
READ: "Game of Thrones" fans have a new theory about the release of "The Winds of Winter"
In his blog, Martin teased that "The Winds of Winter" might be out in 2018 or early 2019. However, Martin's fans who know him too well are aware that the writer could have meant years when he said that he was still "months away" from finishing the long overdue book.
"And, yes, I know you all want to know about 'The Winds Of Winter' too," Martin wrote on his Livejournal blog. "I am still working on it, I am still months away (how many? good question), I still have good days and bad days, and that's all I care to say. Whether 'WINDS' or the first volume of 'FIRE AND BLOOD' will be the first to hit the bookstores is hard to say at this juncture, but I do think you will have a Westeros book from me in 2018... and who knows, maybe two. A boy can dream..."
Martin admitted that he was aware of the speculations surrounding the release date and his progress on the book. According to the author, he heard about some people claiming that the book was already finished and that he simply had not release it yet for some reason. He added that some claimed he has not finished a page at all. Martin described those reports as "equally false and equally moronic."
Martin has already expressed his determination to finish "The Winds of Winter." In fact, in a January 2016 blog entry, the writer admitted that a number of people around him were disappointed that the book is still not done. This included his publisher, editors, agents, translators and even HBO. He also revealed that he had issues with deadlines and that he doesn't respond to it well, but promised to keep his progress. "Meanwhile, I'll keep writing. Chapter at a time. Page at a time. Word at a time. That's all I know how to do," he explained.
It's been over a year and six months since Martin announced that he would be working on "TWOW," but the book is still not done. Are you hopeful that it will come out in the next two years, given that fans have been waiting for it for more than six years already? Drop a comment below.
© Copyright IBTimes 2023. All rights reserved.