Winner's Kang Seung Yoon To Enlist In The Military Today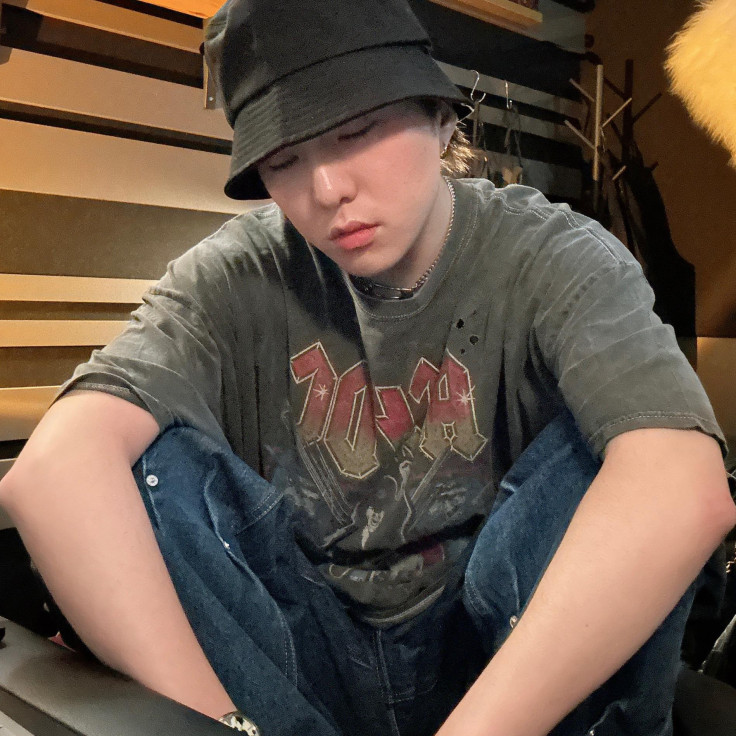 KEY POINTS
Winner's leader started his military service Tuesday
Kang Seung Yoon shared a sweet letter to fans before his enlistment
Fans sent their messages with the hashtag #AlwaysByYourSideCaptain
Winner's youngest member and leader Kang Seung Yoon has officially enlisted in the military.
The 29-year-old K-pop idol entered the military training center Tuesday and will receive basic military training before serving as an active duty soldier.
To honor Seung Yoon's wish to enlist quietly, YG Entertainment did not disclose his enlistment time and location. No special events were held too.
"We ask for your warm encouragement and love until the day Yoon fulfills his duty of national defense and returns in good health. Our company will also continue to fully support and show love for Yoon and the other Winner members," YG shared in Yoon's official military announcement on May 24.
On Monday, the day before his enlistment, Yoon posted a handwritten letter on Weverse to bid farewell to Winner's fan club, Inner Circle.
The letter has since been translated into English by one of Winner's fan accounts on Twitter.
"I hope that Winner's songs will give you strength and comfort you. I'm going to keep all the support of Inner Circle in my heart and return confidently! Jinu and Hoony will do their best so you won't feel empty, so please look forward to that," Yoon said.
"Always be happy and healthy! I'll also return healthy and well!" he added. Yoon also bid his members farewell with an "I love you."
Yoon also had a live broadcast on Weverse Monday night as another farewell to fans before enlisting.
To wish Yoon well on his military enlistment, Winner's Inner Circle tweeted messages with the hashtag #AlwaysByYourSideCaptain and the tag "Will be waiting for Seungyoon."
"Our lovely captain Kang Seungyoon. We'll wait for [yo]u every day while thinking about the day we'll meet again. We'll always remember all the moments that we're so grateful [because] of [yo]u. So [please] stay healthy & have a good trip," one fan tweeted.
"[We] can't wait to see all the amazing things you'll do when you're back," said another.
"[Y]ou've been my rock whenever [I] feel down [and] everything abt [yo]u has always been my comfort. [S]ee you soon, [S]eungyoon. [I] love you very much," another fan shared.
Seung Yoon is the last member of the four-member group Winner to enter military service, following Kim Jin Woo (Jinu), Lee Seung Hoon (Hoony) and Song Min Ho (Mino).
Jinu and Hoony served as social workers and were discharged in December 2021 and January 2022, respectively. Mino has been serving as a public service worker since March 24, according to Soompi.
© Copyright IBTimes 2023. All rights reserved.