Winter Storm Janus: Just How Severe Will This Arctic Blast Be? [VIDEO]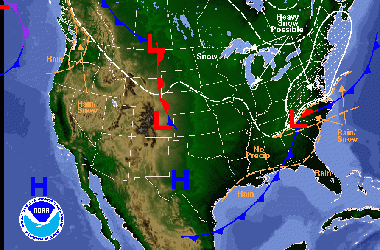 Blizzards and the polar vortex are back, as Winter Storm Janus sweeps up the U.S. East Coast Tuesday. The storm is traveling from Virginia to New England, through Wednesday morning. The good news is that this arctic cold blast will be short.
Janus began to blanket the Midwest on Monday, and moved into the Northeast Tuesday, accompanied by very cold air and icy winds. The storm hit morning commuters in Indianapolis, Louisville, Cincinnati, and Columbus and the East by midday. It is estimated that some 56 million people will be affected by storm Janus.
Snowfall will vary from 6 to 14 inches, and brace yourself as the temperature will drop, and the winds will feel like razor blades to the skin. But fear not, as Janus may be cold and powerful, but the storm will be gone Wednesday.
Already more than 2,000 flights around the nation have been canceled due to lack of visibility and dangerous storm conditions. In addition more than 600 flights have been delayed, and there could be more flight disruptions heading into Wednesday. To check flight information go to FlightAware.com.
If people must drive, they should exercise great caution. It is advised to dress appropriately to avoid frostbite and hypothermia. This means plenty of layers, gloves, and a hat, avoiding exposed parts of the skin.
© Copyright IBTimes 2023. All rights reserved.