Without Airline Communication Tech Upgrades, Passengers Won't Get More Rights
During the recent Southwest Airlines meltdown, the media was full of stories of both passengers and airline employees who spent hours on hold with customer service. Thousands of passengers never received answers about rebooking, the location of their luggage, or if the airline would cover the cost of a rental car. Southwest's own flight attendants and pilots spent hours on hold as part of an internal system for staff scheduling, many waiting a whole day in order to find out which flight they should work, or if they could head home – further adding to more delayed and canceled flights.
Lawmakers, rightly so, have increased their efforts to propose, enact and enforce legislation that gives passengers more rights, such as financial compensation for delayed flights and money or vouchers for meals or hotels during their delays. Currently, these are not required in most cases. The Biden Administration had proposed more generous refund regulations, and some lawmakers had introduced an Airline Passengers' Bill of Rights even before the winter storm hit over Christmas weekend, setting off the wave of flight cancellations on Southwest and other airlines.
But something important is missing from the current public debate on this issue: It will be nearly impossible, and for sure very costly, for airlines to fulfill any new requirements for passenger rights — and handle the increased volume of communications that will, inevitably, come along with that — unless they seriously improve their technical infrastructure. Tech improvements are also long overdue for internal processes as well, like the stranded Southwest crew debacle showed. Southwest employees were left scheduling flight crews by hand after the automated system failed to keep up. While the aviation industry has successfully embraced AI and data solutions in recent years for everything from setting fare prices to helping with saving fuel, these solutions are lagging when it comes to customer service and communications.
Southwest knows its phone wait times are long; its website acknowledges this, and encourages people to wait close to their travel date to call, or to use the website or app. This is not a way to make customers feel secure and confident. Forcing passengers to wait until closer to their travel date to get the information they need causes stress and anxiety. And suggesting to use the website or app is not sufficient.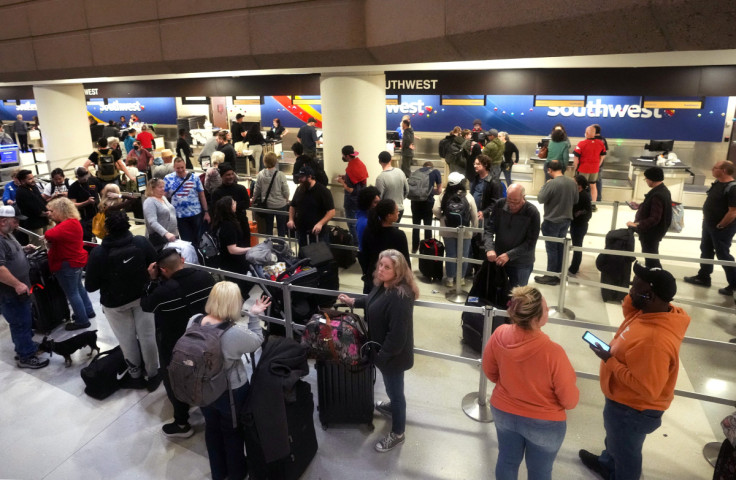 The website only contains general information, and does not allow for personal communications outside of email and a postal address. This leaves customers waiting for days or weeks for an answer to come through via email, a phone call or even a letter in the postal mail. The app offers chat, but only for those who sign up for a frequent flier account; and between the hours of 8pm and 5am, answers will be from a simple bot.
This is way too cumbersome, and does not feel more personal and quick enough for most customers. Simply submitting an online form reporting lost luggage or requesting reimbursement without receiving a personalized response immediately, or even the option to ask questions does not feel satisfying. This is why so many people are waiting on the phone, or seeking out agents in person at airports.
To reduce call volumes, all airlines need to be available for chat and messaging on the platforms that consumers use in their daily lives. Passengers should be able to write to airlines and receive answers immediately on platforms like SMS texting, WhatsApp, Facebook Messenger or Instagram.
Passengers should also be able to carry out actual tasks, like rebooking or claiming compensation, a refund or reimbursement, simply by using self-service on these messaging and chat platforms. A similar setup could be used for crew scheduling.
Airlines need to invest in tech, including AI and automation, in order to make such communications and self-service possible. Airlines also need to ensure that humans properly supervise their automation. In the long run, this will provide not only better service, but will be a better investment than expanding call centers. AI can handle many of these digital queries. And as more communications happen on digital platforms, the existing customer service workforce and call center agents will become more efficient; as agents can handle several digital requests and conversations at once, rather than just one at a time as the current phone system requires.
If Congress is really going to hold airlines more accountable to the public, any new regulations — and the enforcement of them — need to also address the gaping holes and shortcomings in communications technology. Whether it's with the help of government incentives, financial assistance or left to shear market forces, airline tech upgrades are a prerequisite for fulfilling passenger rights. Without a change in tech and communications systems, fliers will be left on the ground, even if the law does become more generous regarding compensation, refunds and reimbursements for travel disruptions.
(Yaniv Hakim is the founder and CEO at CommBox.)
© Copyright IBTimes 2023. All rights reserved.
FOLLOW MORE IBT NEWS ON THE BELOW CHANNELS