World Bank Lowers China Growth Forecast, Urges More Asian Consumption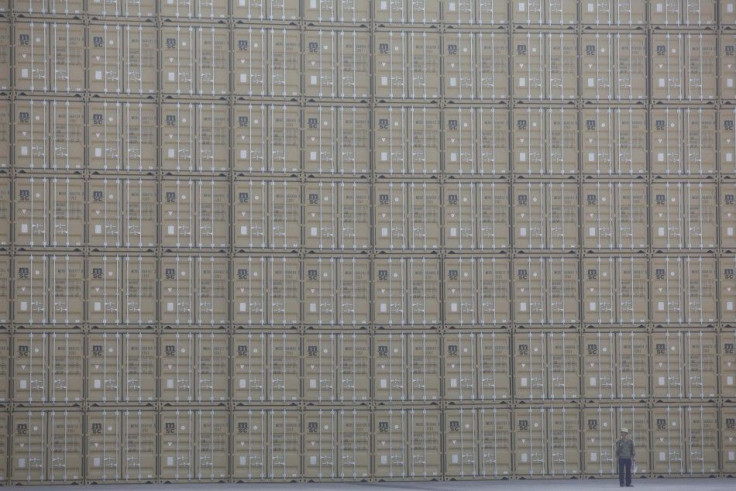 The World Bank on Wednesday cut its 2012 China growth forecast to 8.2 percent from 8.4 percent on faltering demand for exports in the U.S. and Europe and a domestic real estate slowdown. More broadly, the bank also urged Asia to focus on spurring domestic demand and cutting dependence on exports.
The new estimate for China growth is one percentage point lower than last year's perfromance, which was down from 10.4 percent in 2010.
The bank said the country should continue the policy of easing Chinese banks' reserve requirements and recommended that Beijing implement fiscal measures to support consumption, such as targeted tax cuts, social welfare spending and other social expenditures.
Among other effects, a slowdown in the Chinese economy leaves the global commodities trade particularly vulnerable, according to the World Bank's East Asia and Pacific Economic Update, which is released twice a year.
Slowing growth in China will likely cap the gains recently made by commodity and industrial material suppliers to the Chinese market, the report stated.
Growth over 8 percent is considered by economists to be robust. A slowdown in China to below 7 percent for the year would be viewed as a so-called hard landing that would be detrimental to global economic recovery efforts heading into 2013.
Growth in China's exports between January and April slowed to 6.9 percent from 27.4 percent in the same period last year. Chinese imports, a key gauge of the domestic economy, were almost flat in April, rising only 0.3 percent.
Asia and East Pacific region as a whole is vulnerable to the European Union's economic troubles since it accounts for a third of global imports. The World Bank said the entire region needs to focus on spurring domestic demand and reduce its dependence on exports.
The region's growth forecast is 7.2 percent for 2012, down from last year's 8.2 percent. Excluding China, the region's growth is expected to accelerate 5.2 percent from 4.3 percent last year. The report cited recovery from Thailand's flooding as a major factor behind the expected rebound.
The World Bank is recommending stimulus over austerity for the region, recommending increased spending in public works to stimulate domestic economies by promoting household consumption.
But Beijing is concerned that the stimulus measures implemented after the latest global economic crisis that began in 2008 fueled inflation and created a real estate bubble.
Chinese Premier Wen Jiabao hinted on Sunday that his government would prioritize growth-promotion, and the government recently implemented measures to free up credit.
© Copyright IBTimes 2023. All rights reserved.