In the World of Cottage Country Luxury Realty, Steve Haid Leads the Way
This article uses affiliate links, which means if you purchase products through these links, we may earn a commission. Click here to see our
T&C
. For licensing please click
here
.
Choose a job you love, and you will never have to work a day in your life. If that saying is true, Steve Haid has hit the jackpot. Not only does Steve work in a profession he loves – he left a stable career as a financial planner to become a realtor and hasn't looked back. He now focuses on a real estate market he lives in and thoroughly enjoys selling. That market is consistently ranked as one of Canada's best places to visit.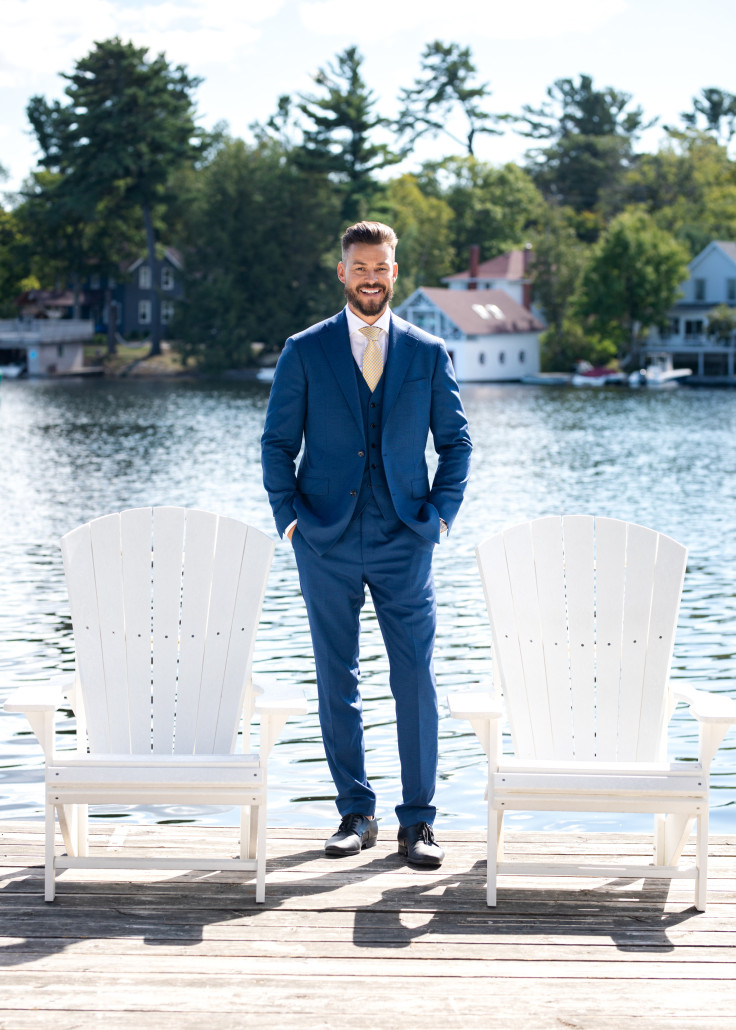 Steve Haid lives on Lake Muskoka in the Muskoka Lakes area, the heart of Ontario's cottage country, and a region attracting attention beyond Canada. While it's been extremely popular with people from Toronto, it's not uncommon to see famous actors, professional athletes and artists among the visitors.
"Many celebrities aren't just visitors, either," Steve says. "Kurt Russel and Goldie Hawn own a lake house near mine. Justin Bieber used to own an island around the corner and many other celebs like Steven Speilberg, Tom Hanks and Kate Hudson own prime real estate here." Muskoka's natural beauties are the main component of the region's attractive power, but they're only one of the reasons why Muskoka's real estate market is so attractive. "The area is popular for its luxurious lakefront properties with incredible investment values," Steve Haid explains. "We even have our style – beautiful lake houses with really unique boat houses."
Because those luxurious properties tend to be expensive and draw clients' interests worldwide, Steve Haid and his team of real estate agents had to adapt their services. For one, Steve is no stranger to doing extensive virtual video tours for his clients – even though it's best to visit properties before buying them, a virtual tour is a great way to get a first impression of the property before deciding to commit the time for an in-person visit.
"I always recommend that it's best to take an in-person look at an expensive real estate asset before buying it," Steve says. "But I've had tons of clients that said they're comfortable with buying the property sight unseen when coming to Muskoka isn't an option." For some combination of clients and properties, the detailed analysis and video tours are all that is required.
Whatever the clients choose, they'll have the full extent of Steve Haid's white glove service at their disposal. Steve likes to say he's there for his clients from beginning to the end and even after the end. "A lot of the people who buy or sell properties here aren't in close proximity, so they rely on me to do a lot of the legwork for them," he explains. "So I literally take care of the entire process from beginning to end, whether they are buying or selling, with the highest level of service and I really enjoy it!"
As a former financial planner, he has the knowledge and education to help people financially. Many of his clients even invite him over for dinner and end up becoming close friends. Since Steve is a Muskoka local, after all, the very least they can be is neighbors.
"A lot of people, especially from the U.S., come to Muskoka for the escape they can only get from a freshwater lake environment in Canada," he explains. "For those who decide to stay here, want a place they can return to, or invest in a property with fantastic return on investment numbers – I'm here to help their wishes come true."