Worldwide Flight Delays Highlight Need For New Insurance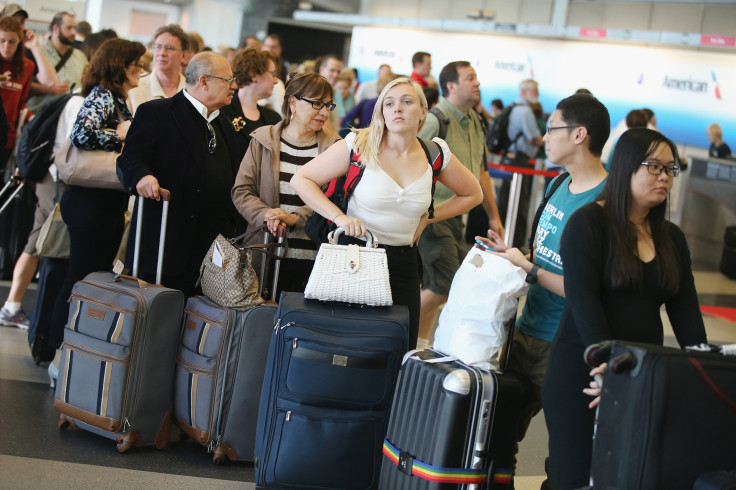 It is bad enough when missing a business meeting, vacation or wedding ceremony as the result of a delayed flight. But when tackling the frustrating processes insurance companies put customers through in order to receive any kind of compensation for delays, their moods can sour further.
That is now what potentially thousands of passengers face after turning up online or at airports across the globe Thursday only to find delays in check-in systems, which occurred as the result of a technical glitch at reservations booking provider Amadeus. From Australia to Singapore to Europe to the United States, long lines formed around concourses and anger spewed across the Twittersphere.
Still, in all likelihood, many travelers will avoid the additional time and stress of even making a claim. After all, who wants the hassle of the David-and-Goliath struggle for your money when you just want to grab your luggage and get on with your trip?
The multi-trillion dollar insurance industry is dominated by huge corporations and weighed down by so much regulation that there is a misalignment of incentives between insurers and the very customers they are supposed to compensate in times of trouble. Put simply: Paying out can hurt insurers' profits.
But it does not have to be this way.
There is a new type of insurance that is gaining traction because it relieves the customer of the burden of proving they suffered a loss. Based solely on data and algorithms, "parametric" insurance triggers highly automated processes, underwriting and payouts in response to an event — such as a flight delay.
This insurance model can work just as well for bad weather, too. A farmer can use parametric insurance to protect against losing his crop in a drought. Neither the passenger nor the farmer has to file a claim because they receive compensation automatically. When certain parameters in their policy — an hour delay, 100 days without rain — are reached, payout is direct and immediate.
The insurer benefits too, as the process helps cuts down on all the costly red tape. No damage assessment process, no fraudulent claims analysis, no dispute over payout amounts. The coverage is also transparent because customers know ahead of time how much they will receive in the case of certain events.
Etherisc has pioneered a decentralized flight-delay application of parametric insurance at a major developers conference in Shanghai last year. Blockchain — an emerging technology that is secure, decentralized and tamper-proof — makes it possible to provide fully-automated payouts to attendees in case they missed the event due to flight delays. Recently, companies like AXA and Swiss Re have ventured into parametric insurance applications, even including a flight-delay product.
That is welcome news for customers. Blockchain's transparency and automation can provide the means to disintermediate the market with a peer-to-peer risk platform that helps insurance return to its roots as society's safety net.
The reduced costs for insurers pave the way for new policies in areas currently excluded, such as rural Africa. The typical business model prevents big insurance companies developing policies that earn just a few dollars a month. But this is now possible because everything is automated to facilitate very low-cost, low-scale products that can take insurance into underserved territories.
The hope of companies like Etherisc is that when you next miss a connection, are stranded overnight or miss that special rendezvous that could have been life-changing, at least you won't have to worry about compensation. Thanks to the blockchain and parametric insurance, the payout will be automatic.
Stephan Karpischek is a co-founder of Etherisc, an insurtech company building a platform for decentralized insurance applications. Etherisc has won numerous prestigious startup technology awards for its blockchain and insurance innovation.
© Copyright IBTimes 2023. All rights reserved.