Worldwide Shipments Of Personal Computers Expected To Fall In 2014 Despite Gains In Mature Markets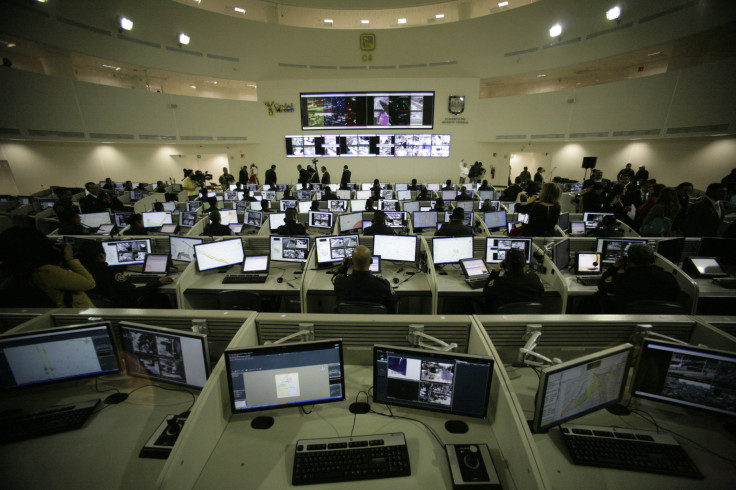 Worldwide shipments of personal computers, or PCs, are expected to drop by 6 percent in 2014 as emerging markets, considered to be important for long-term market stability, continue to shy away from the machines, according to a new report from the International Data Corporation, or IDC.
Although mature markets saw some gains in PC demands in the first quarter of 2014, weaker demand in emerging markets overshadowed the short-term boost seen in mature regions during the period.
"PC shipments are currently benefitting from a lull in tablet demand due to rising tablet penetration in mature regions and competitive pressure on smaller tablets from large-size smartphones (sometimes referred to as Phablets)," Loren Loverde, vice president of IDC's Worldwide PC Trackers, said in a statement. "However, the transition toward mobile and cloud-based computing is unstoppable."
Loverde said that, to return to growth, the PC industry would have to focus on cheaper products with thinner and touch-based designs, which appeal to customers partial to tablets and smartphones.
According to IDC, sluggish demand for tablets and "steadying economic indicators" may contribute to more stable PC shipments in mature markets. But, waning growth and increased competition from smartphones and tablets in emerging regions continue to harm the long-term outlook -- growth of less than a percent each year from 2015 through 2017 -- of the PC industry.
"2014 represents an important shift for the PC market in emerging regions," Jay Chou, senior research analyst at IDC, said in the statement. "IDC still expects refresh projects and continued growth in underserved areas to bring modest growth in emerging markets by 2016, but the overall volume has been further curtailed to less than 165 million units per year through the forecast horizon."
Check out the table below: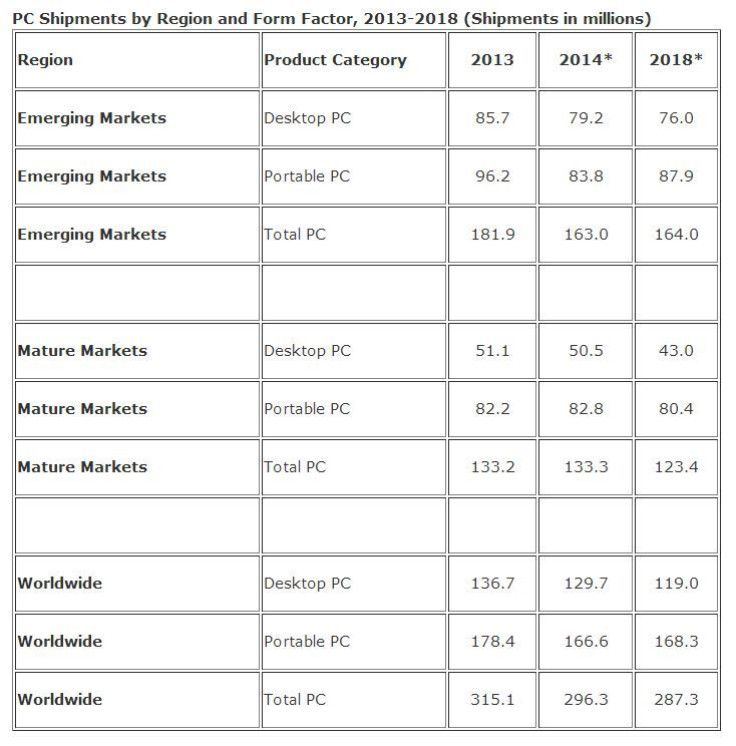 © Copyright IBTimes 2023. All rights reserved.