'X-Men: Days Of Future Past' Opens At $302 Million Worldwide, Thanks To Chinese Box Office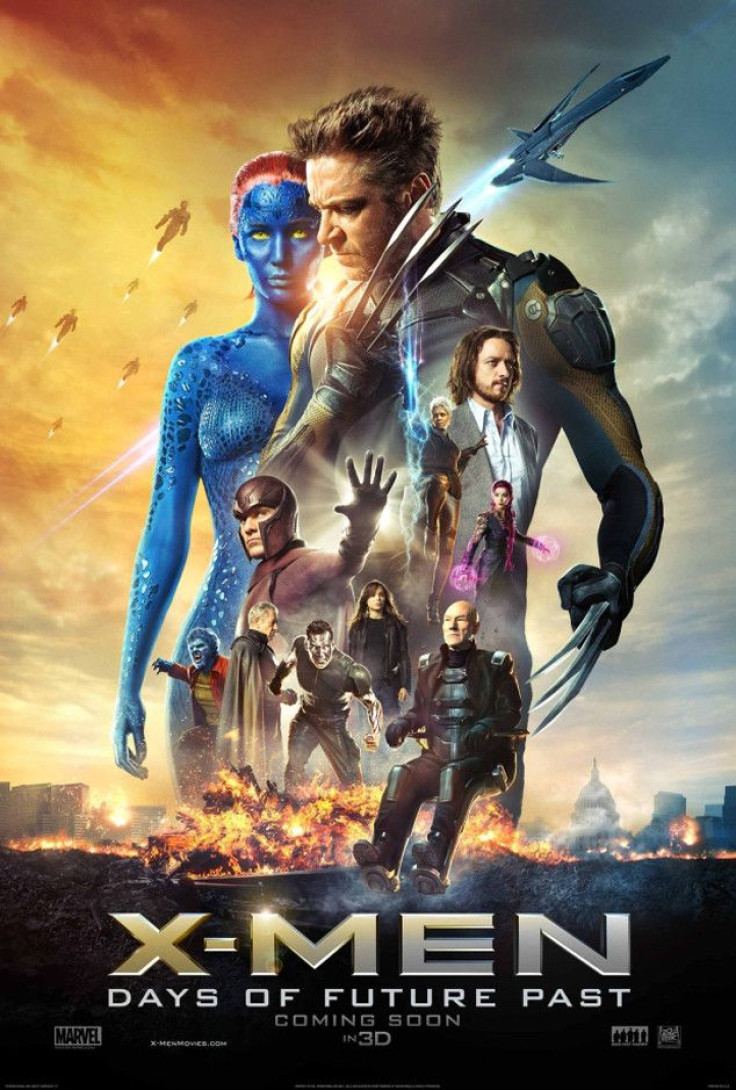 After a U.S. opening weekend that failed to meet great expectations, "X-Men: Days of Future Past" joins the growing roster of Hollywood action epics that underperform in America but thrive abroad, specifically in the Chinese market. Thanks to careful marketing to Chinese audiences, "Days of Future Past" gave the X-men franchise its most successful worldwide opening so far.
The seventh X-Men film, in which the franchise's stars past and present unite on-screen thanks to the plot's time-travel high jinks, was expected to take home between $100 million and $110 million domestically from Friday to Sunday on Memorial Day weekend, numbers that would have made "Days of Future Past" the biggest opening of the year. Instead, the film grossed only $91.4 million, behind the opening weekends of "Captain America," "Godzilla" and "The Amazing Spider-Man 2." After adding Monday's gross of $19.6 million, the haul so far is roughly $111 million. While that's a substantial figure, it's still a long way from the $200 million that went into making and promoting "Days of Future Past," and it's likely to be lion's share of the movie's domestic haul.
If "Days of Future Past" performs anything like its predecessors, we're going to see a big drop in box office earnings as time goes on. Revenue on every X-film in the past has dipped between 55 and 70 percent on their second weekends, and it's unlikely that "Days of Future Past" will buck that trend.
"Days of Future Past" opened with an additional $191 million from foreign markets, bringing the opening weekend total to $302 million worldwide, the best opening for an X-men film. Nearly $40 million of that came from China, where the film became the highest grossing Hollywood film in China this year (homegrown epic "The Monkey King" outperformed "Days of Future Past" with $64.3 million in February). Like "The Amazing Spider-Man 2" before it, "Days of Future Past" succeeded abroad where it's stumbled at home.
The marketers behind "Days of Future Past" knew it needed a strong foreign gross to be successful. Fox promoted the movie heavily abroad, sending stars Hugh Jackman and Peter Dinklage to China to hype up the time-travel action spectacle. As the Hollywood Reporter noted, Jackman is extremely popular in China.
The creative forces behind "Days of Future Past" appear to have had Chinese audiences in mind. Director Bryan Singer cast the popular Chinese actress Fan Bingbing as the teleporting mutant Blink, and "Days of Future Past" sets its apocalyptic future action sequences in mainland China. The final result is slightly awkward as there's no reason why the future X-Men are hanging out in China, but it largely works. Fan is charming in her small role as Blink, and the China-set fight scenes are stunning.
Expect more Hollywood blockbusters to go this route in the future. The Chinese film market is exploding, and if it keeps growing at the current rate, China will pull in more money than Hollywood by the end of the decade. Right now, the inclusion of Chinese locations and characters feels somewhat shoehorned -- as in the case of "Iron Man 3," which filmed superfluous scenes in China that were cut from Western versions of the film. At the moment, filmmakers are starting with an American-centric story and worrying about including Chinese elements later, but in the coming years, increasingly more films are likely to start as international collaborations in their development phase. When that happens, we'll see more Chinese stars in the U.S. box office, and possibly fewer American stars.
© Copyright IBTimes 2023. All rights reserved.