Xbox Live Taken Down By Phantom Squad, Lizard Squad Imitators, Ahead Of Christmas Threats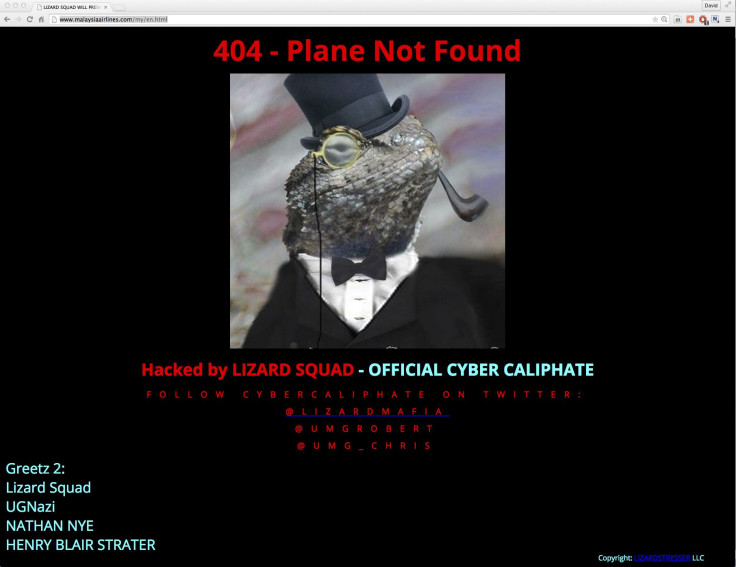 The holiday season means rushing to buy that last minute gift, relaxing with family and launching an Internet attack on the Xbox Live and Playstation gaming networks. Wait, what?
It's true. One year after the Lizard Squad hacking collective knocked the Playstation Network and Xbox Live offline, ruining Christmas for kids trying to enjoy their new games, a copycat cat group has started harassing the same targets. A group of hackers calling themselves Phantom Squad began threatening a hack last week and made good on their promise late Thursday night when they took credit for an Xbox Live outage that stretched from late Thursday into Friday morning.
"Hey Xbox members, are you having trouble purchasing or managing your subscriptions for Xbox Live? Are you also having an issue with signing into Xbox Live?" Microsoft wrote on the Xbox customer support page. "We are aware of these issues and are working to get it fixed ASAP! Thank you for being patient while we work."
It looks like the attack, which subsided Friday morning, was a trial run against Xbox Live's networks a week before Christmas.
Lizard Squad, which may or may not be affiliated with Phantom Squad, used distributed denial-of-service attacks, which overwhelm targets with fake Internet traffic, to render Xbox Live and the Playstation Network unusable for much of Christmas and intermittently in the days afterward. Three members of the group were arrested in connection with the digital assault.
© Copyright IBTimes 2023. All rights reserved.