Xbox Project Scorpio Key Features And Whether You Should Consider Upgrading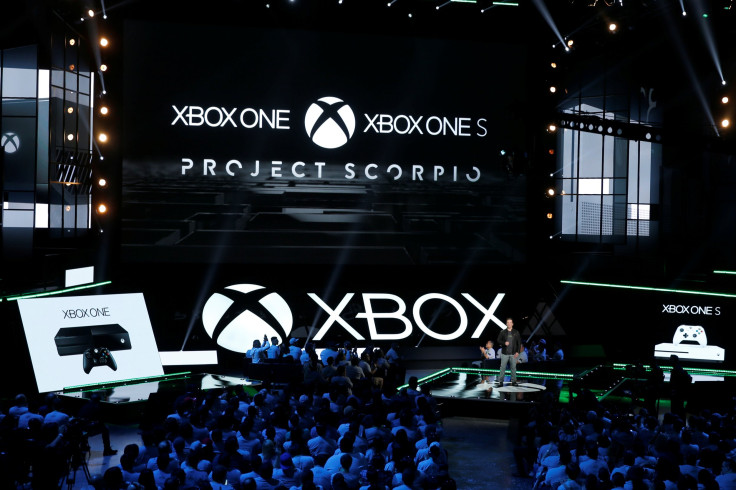 The gaming industry holds its breath every year for the battle of the two console companies — Microsoft and Sony. 2017 might be a special year in this regard, with the Xbox One: Project Scorpio gearing for launch and a rumored PlayStation 5 on the horizon.
Sony has been way ahead of Microsoft in terms of sales, but this might soon change as Microsoft is coming out with a console much more powerful than the PlayStation 4, which is expected to debut at a competitive price point.
According to Xbox head, Phil Spencer, Project Scorpio might have some great specs for its price. He compares the upcoming console to a customized PC costing $2,000.
Read: Xbox Live Games With Gold May 2017: Free Games Include 'Tomb Raider,' 'Star Wars' Titles
"If you said to me, 'could you or another console manufacturer design a $2,000 console that ran, like, two Titan Xs SLI-d together?' Then yeah, we could do it. But the console price points aren't there. If you're willing to spend a couple of grand building up an i7-based machine with umpteen terabytes of RAM, you can go do that on a PC," he told the Guardian Thursday.
He added that while Project Scorpio will have premium pricing, it might not be overpriced.
"But I actually feel with Scorpio we've been able to hit a really nice price/performance ratio. When we talk about the price, I think people will see that. It is a premium product, there's no doubt, but I think relative to the PC that you could go buy at this spec, you're gonna feel really good."
Would the Xbox Project Scorpio be a powerful device? It no doubt would be if the specs are an indication — it will have eight custom 64-bit cores clocked at 2.3 gigahertz, a 1,172 megahertz processor and 12GB of RAM, a configuration which could help users play games in 4K resolution seamlessly. But these kind of specs do raise a concern about pricing.
According to Valuewalk, the console might be priced around $499, which is the same as Xbox One's debut pricing and $100 pricier than PS4.
But the Project Scorpio could mark a huge change in the Xbox lineup, rather than just being an incremental device. It is more comparable to the Xbox 360 released a decade ago than the Xbox One S released last year.
According to Spencer, Xbox Scorpio's USP will be its ability to support 4K resolution.
Read: Project Scorpio Release Date: Microsoft To Reveal New Xbox Console At E3 2017
He told Guardian: "I think Scorpio is for the console customer who wants the best version of the console games on their television, whether they have a 1080p or a 4K television.
"We've got a higher frequency CPU than any other console, we've got a better GPU, we've got more RAM. I have a Scorpio at home, so I've moved it back and forth from a 1080p TV to a 4K TV – and if you're running on a 1080p TV and you plug Scorpio in you're gonna be able to tell. I can tell."
In Conclusion, the Xbox Project is designed for hardcore gamers, who already have a setup that supports high-end gaming. If you already own a Xbox One, check if your setup will let you take the full advantage of it before upgrading.
© Copyright IBTimes 2023. All rights reserved.