Xi Jinping's US Visit Shows Silicon Valley, White House Rift: CEOs Embrace Chinese President While Obama Talks Tough On Human Rights, Cyberwarfare, Spying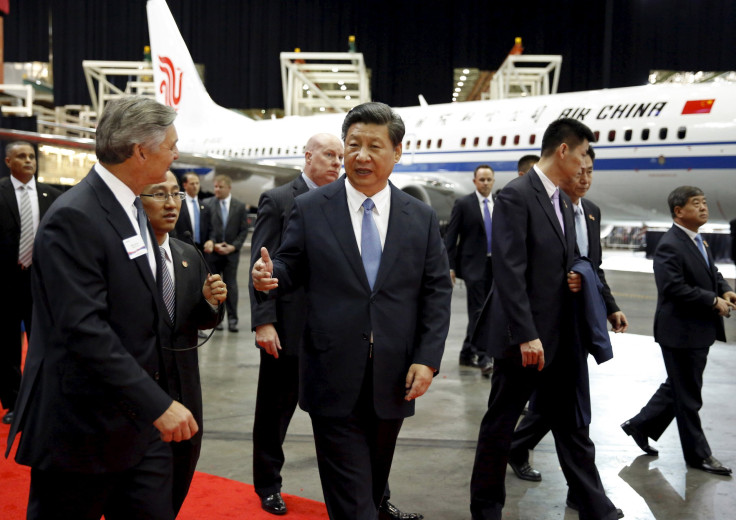 SAN FRANCISCO -- U.S. tech leaders welcomed Chinese President Xi Jinping earlier this week to talks in Seattle with the aim of gaining greater access to China's 700 million Internet users. Xi, for his part, needs the West's help in making his country a technology powerhouse in its own right. All this mutual interest paved the way for some warm and friendly scenes that are unlikely to be repeated when Xi visits the White House Thursday and Friday.
President Barack Obama has made clear that his policies toward China go beyond trade, and he's willing to risk some enmity in pursuit of a broader agenda that includes human rights, China's territorial expansion and cyberwarfare.
But with some powerful new allies in Silicon Valley, Xi may be in a better position than he was a week ago to resist pressure from the administration. "In general, the Chinese culture is one of face and you don't want to criticize them and make them lose face. Also, it's one of revenge," said an executive who specializes in helping American companies break into the Chinese market.
The contrasting receptions illustrate the intricate and vastly complex relationship between the U.S. and China. Whereas the tech industry has billions of dollars in reasons to slobber over invitations to dinners and roundtables with China's president, Obama wants to show strength in his dealings with the People's Republic. The president last week hinted at sanctions against China in retaliation for cyberespionage attacks discovered earlier this year and warned that continued commercial cybertheft would be considered an "act of aggression."
"The Chinese have been surprised by Obama's willingness to impose sanctions because the Chinese do not think what they've done is that serious. But this has changed and is a crucial point for this entire state visit," said Johnny Won, founder of Hyperstop, a tech consultancy firm.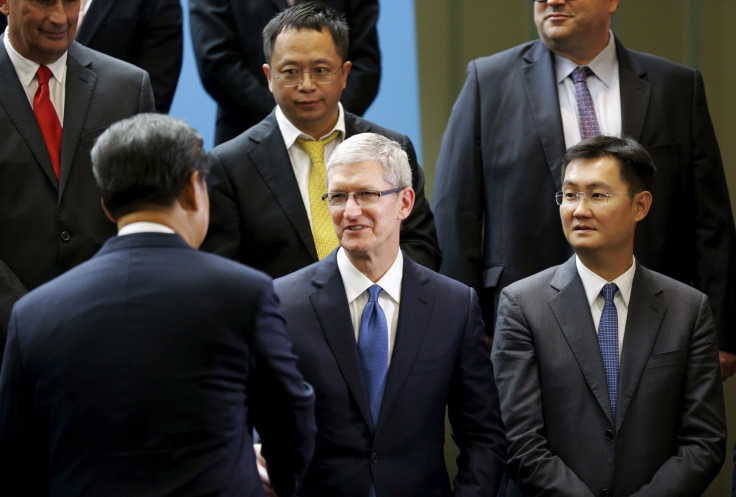 Such Much To Gain, Everything To Lose
Xi's American tour began Tuesday night with a policy speech in Seattle and continued Wednesday with meetings that included several top U.S. executives, including Apple CEO Tim Cook, Microsoft chief executive Satya Nadella, Facebook CEO Mark Zuckerberg and Amazon boss Jeff Bezos, as well as Microsoft co-founder Bill Gates.
It didn't take long for the deals to flow. Microsoft announced seven new agreements with Chinese partners while Cisco revealed a $100 million investment with Inspur, a Chinese cloud-computing company. That deal prompted Cisco CEO Chuck Robbins to say in a blog post Wednesday he was "proud of the long-term, trusted relationships we've built in China that have contributed to Cisco's success in the last twenty years, and together with our Chinese partners, I believe we have even greater opportunities ahead."
That tone comes as no surprise. China represents the world's largest online population, and it holds the second-largest consumer market. For tech companies like Apple, which can no longer grow through U.S. consumers alone, making nice with Xi and China is the only option, even though China likely engages in commercial cybertheft and steals American intellectual property. "There's still a broad view among many corporate executives that China is the place to be," said Dean Cheng, senior research fellow in Chinese political and security affairs at the Asian Studies Center of the Heritage Foundation.
For some American companies, China already accounts for 20 percent or more in sales, and all that can vanish if they get kicked out of the market. Google exited the country in public fashion in 2010 to protest censorship rules. As a result, CEO Sundar Pichai was snubbed this week. Even so, Google is said to be planning to launch a version of its Play store in China.
This isn't to say the tech industry doesn't have some issues to press with China – concerns that were likely brought up behind closed doors in Seattle. American CEOs on Wednesday called on China to make progress on intellectual property protection. "We spend tons and tons of money on research, effectively inventing ideas that we can then implement and then stamp out to hundreds of millions of users," said Joel Grossman, chief operating officer of Location Labs by AVG. "The most important thing we create is intellectual property. Cyberespionage puts that entire investment at threat."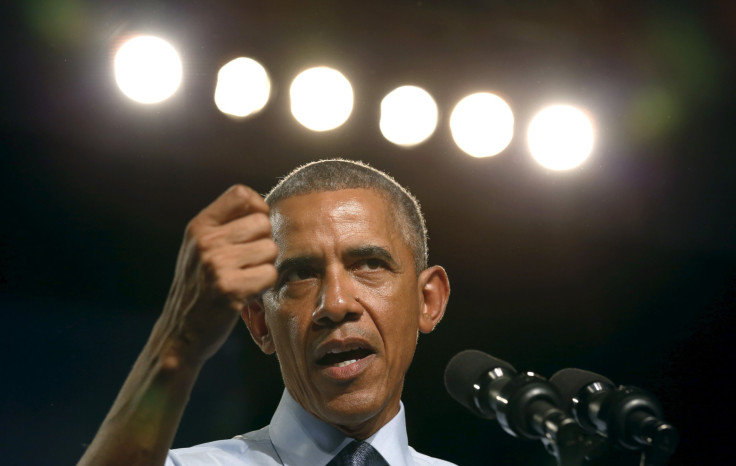 A Different Tone In Washington
Obama's agenda, and mandate, is considerably broader. With the U.S. one year away from the next presidential election, the president needs to show he will not back down from China so as to give Republicans room to question the Democratic Party's resolve in foreign affairs.
Besides cybersecurity, the U.S. and China have been squabbling on a number of other key issues, including China's creation of artificial islands in the South China Sea that house military stations. "Any of those could explode -- hopefully figuratively -- very quickly and in short order," Cheng said.
As things stand now, both nations are simply talking past each other on many issues -- Xi denies China's engagement in commercial cybertheft, while the U.S. charged five Chinese military hackers with commercial cyberespionage. This is why many expect the countries' relationship to worsen before or if it improves. "That's a big if," Cheng said.
Publicly Xi and his delegation will call for more cooperation between the two powers. If there is progress to be made, it will happen behind closed doors, away from the eyes of both the American and Chinese public. But even then, much work has to be done if U.S.-China relations are to improve. "If a framework and set of protocols for going forward can be established in these private meetings, there will be considerable work to be undertaken by both sides in post-summit negotiations," Trevor Nagel, a partner at the law firm White & Case, said.
© Copyright IBTimes 2023. All rights reserved.