Xiaomi Mi Mix 2 Leaked Prototype Ditches Smartphone Bezels Completely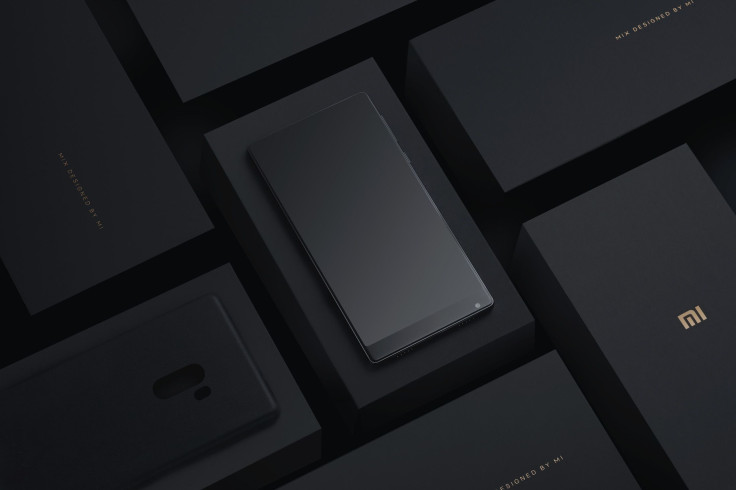 Xiaomi launched the Mi Mix back in 2016, which was actually the first smartphone to feature a nearly bezel-less design. Now, it looks like the Chinese phone maker is taking it up a notch with the Xiaomi Mi Mix 2 by completely shaving off the bezels of the device.
A new leaked photo has emerged on the Chinese social media site Weibo (already taken down) allegedly showing a prototype of the Xiaomi Mi Mix 2. Unlike it's predecessor, the Mi Mix 2 looks like it has gotten rid of its bottom chin and now has a completely bezel-free, all-display design.
For those who can't recall, the original Mi Mix smartphone featured a thin bottom bezel to accommodate the front-facing camera. With the Mi Mix 2, it looks like Xiaomi has decided to get rid of the front-facing camera altogether to completely remove the bezels.
READ: Xiaomi MIUI 9 Update To Be Announced in August​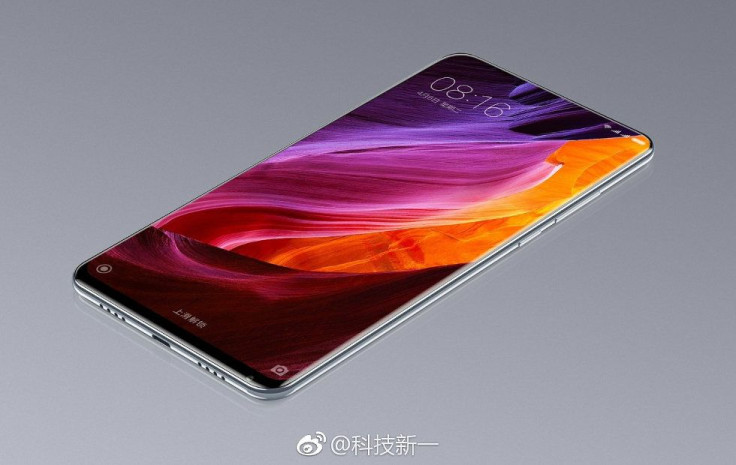 The bottom bezel on the original Mi Mix also housed the phone's ambient sensors. For the earpiece, Xiaomi used some high-tech bone conduction audio technology so users can actually use the phone to hear phone calls. It's possible that the Mi Mix 2 will continue using that same kind of technology, albeit a more advanced version of it.
Although it seems possible that Xiaomi may have simply ditched the front-facing camera, that would seem like a step backwards despite the all-display design. Slash Gear speculates that Xiaomi may have found a way to embed the front-facing camera and the other sensors underneath the display. That would be some really advanced tech and could get Xiaomi a lot of attention.
The original Mi Mix arrived last year with a screen-to-body ratio of 91.3 percent. It was rumored previously that Xiaomi was planning to bump that number up to 93 percent for the Mi Mix 2.
The leaked image is said to be only a prototype of the Xiaomi Mi Mix 2, which means that the final consumer-ready version might not actually end up looking like that. Still, it does signal Xiaomi's ambition to push the boundaries of what a bezel-less smartphone is supposed to look like.
No exact measurements for the Mi Mix 2's screen size were given, but it's likely that it may have the same screen size of its predecessor. Xiaomi may have just simply removed the bottom bezel to make room for the same 6.40-inch display from the original Mi Mix. Simply based on this photo, the Mi Mix 2 also seems be thinner than its predecessor. The original Mi Mix was 7.9mm thick.
READ: Xiaomi Buys Patents From Nokia As Companies Enter Long-Term Partnership​
As for specs, previous rumors suggest that the Xiaomi Mi Mix 2 might arrive with Qualcomm's Snapdragon 835 processor along with 6GB/8GB of RAM, 128GB/256GB of storage and a 4,500mAh battery, according to Phone Radar. None of these have been confirmed by Xiaomi, so it's best to take this information with a grain of salt.
Other manufacturers like LG and Samsung are already experimenting with smartphones with little to no bezels, and Apple is expected to do the same with the iPhone 8. Xiaomi's Mi Mix did it first however, and it looks like the company seems to be planning on doing it even better.
© Copyright IBTimes 2022. All rights reserved.
FOLLOW MORE IBT NEWS ON THE BELOW CHANNELS