Xiaomi's $450 4K Drone Could Challenge DJI's Dominance, But Lack Of US Release Limits Impact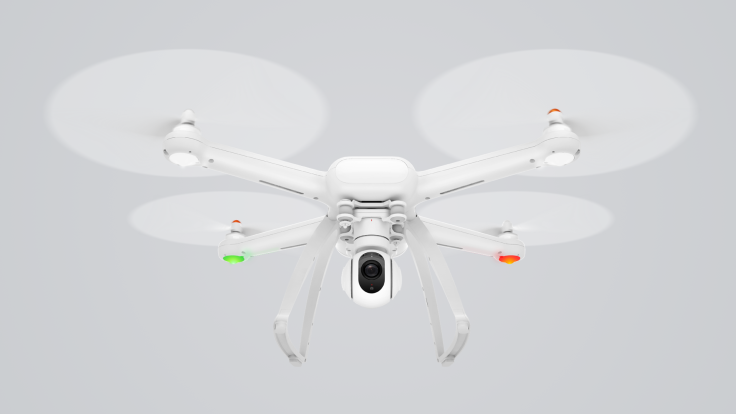 Xiaomi, the world's second most valuable startup, launched its first consumer drone Wednesday, and it didn't disappoint. The Mi Drone can capture 4K video, automatically avoids obstacles and costs $300 less than the best-selling comparable product on the market. It seems like a surefire hit and a way for Xiaomi to recoup losses from slowing smartphone sales. The only problem is that its drone may never be sold outside China, and the company's seeming inability to scale globally continues to hinder growth.
Consumer drones are arguably the first consumer electronics category where Chinese companies are defining the market and dominating sales. Like virtual reality, drones are a hot topic in the tech industry at the moment, but just like with VR, no one really knows how big the market is.
Chinese company DJI is the leading manufacturer of consumer drones, with revenue in 2015 thought to have passed $1 billion. Now its compatriot Xiaomi wants a piece of the action.
Xiaomi is under pressure. Valued at $45 billion just over a year ago and briefly listed as the world's most valuable startup, the company had, by its high standards, a pretty poor 2015. A report last week revealed the company's revenue in 2015 grew just 3 percent year over year, a significant drop from the 135 percent growth in sales it experienced in 2014.
The Mi Drone is the latest effort by Xiaomi to expand the ecosystem of smart devices it hopes will augment its stuttering smartphone sales figures.
It comes in two configurations, with the premium model featuring a camera capable of shooting 4K video and promising flight time of 27 minutes thanks to a big 5,100mAh battery. The drone, which looks very similar to those made by DJI, will go on sale in July costing 2,999 yuan, or just over $450. A lower-end model that features a camera capable of capturing Full HD video will cost 2,499 yuan, or around $380, and will be crowdfunded through Xiaomi's own Mi Home app.
These prices compare very well with comparable models from DJI, with its cheapest 4K model — the Phantom 3 4K — costing $800 and promising 25 minutes of flight time.
As well as offering longer flight times, the Mi Drone features built-in automatic obstacle avoidance and has been preprogrammed to avoid restricted air space such as airports and military bases. It also features automatic-return and tracking modes.
The drones are slated to go on sale in mainland China only, and when asked about U.S. availability, a Xiaomi spokesperson told International Business Times the company had no plans to share — and this is where Xiaomi's ability to capitalize on the global appeal of its products falls down.
Xiaomi does operate in the U.S. and Europe, but only to a very small extent, selling accessories like headphones, fitness trackers and power banks. Its smartphones, tablets and TVs — which offer the tantalizing combination of premium hardware and low prices — are on sale only in a small handful of countries.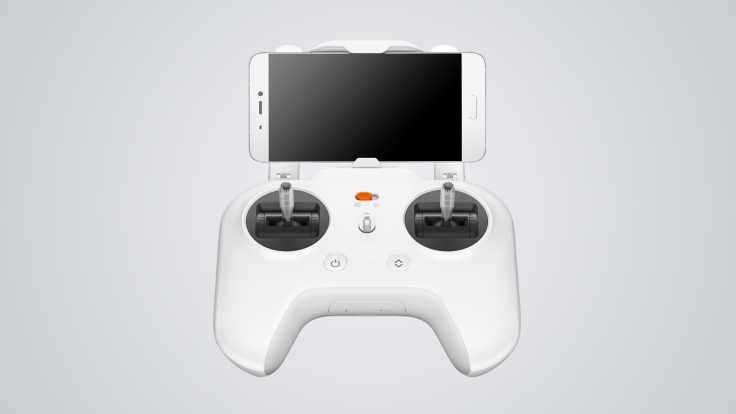 On the other hand, DJI, which was last year valued at $10 billion following an investment round that raised $75 million, sells its products all over the world, through its extensive online store and in retail stores in dozens of countries across all continents.
According to a report published in October, the drone market is expected to see a compound annual growth rate of over 30 percent for the next four years, but even with this fast pace of growth, the report predicted, the drone market will be worth just $5.6 billion by 2020, with the U.S. among the biggest markets for commercial and consumer drones.
Considering the smartphone market in 2016 was worth in excess of $400 billion, it's clear that drones alone won't make up for a drop in smartphone sales.
Xiaomi has invested heavily in recent years in a range of other companies that manufacture a range of consumer devices, and last month Xiaomi Vice President Liu De told Reuters at the Global Mobile Internet Conference in Beijing the company hopes to double sales of smart home technology devices like rice cookers and air purifiers this year. To reach that goal, Xiaomi will need to see sales double from 5 billion yuan ($771 million) to 10 million.
With the company also confirming this year that it is exploring virtual reality, Xiaomi clearly isn't resting on its smartphone laurels and hoping the market will return to growth. However, with the inability to sell its products on the global market, it may find growth hard to come by.
Just last week the company hinted that a greater expansion into Western markets may be in the cards: It said the launch of the Mi Box, a set-top TV box to rival Apple TV, and Amazon Fire TV highlighted the company's "global ambitions."
© Copyright IBTimes 2023. All rights reserved.