Xiaomi Hopes Smart Home Products Can Replace Falling Smartphone Sales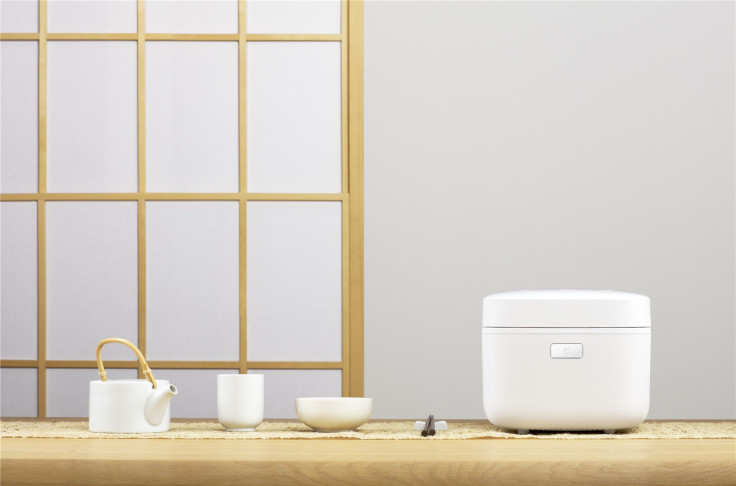 Xiaomi says it wants to double sales of its smart home products as the company attempts to offset slowing smartphone sales.
Xiaomi burst into the global consciousness last year when it was labeled the world's most valuable startup following a $1.1 billion funding round. It had seen smartphone sales grow by 227 percent the previous year and at one point in 2014, Xiaomi was the third-biggest smartphone maker in the world despite only selling its smartphones in a handful of countries.
Over a year later and things are not looking so rosy for Xiaomi. Having missed both sales and revenue targets in 2015, the company has dropped way down the list of biggest smartphone sellers, according to the latest figures from IDC published this week. Figures from CounterPoint Research suggests its smartphone sales in the first quarter of 2016 were flat compared to the same period last year, suggesting that over reliance on China and a couple of other markets will make the next 12 months a challenging time for the company.
Xiaomi is not the only company feeling the pressure of a slowing smartphone market. On Tuesday, Apple announced its first year-on-year decline in iPhone shipments, sending its share price tumbling and wiping almost $40 billion off its value.
But Xiaomi is much more than just a smartphone company. It describes itself as an internet company, and in the last few years it has been making significant investments in dozens of technology startups in China to create an ecosystem of products with the company's smartphones at the center.
On Thursday, Xiaomi Vice President Liu De reiterated this focus telling Reuters at the Global Mobile Internet Conference in Beijing that the company hopes to double sales of smart home technology devices like rice cookers and air purifiers this year. To reach this goal, Xiaomi will need to see sales go from 5 billion yuan ($771 million) to 10 million yuan.
Part of the company's strategy to help reach its target is the launch of a new Mi Ecosystem sub-brand, which is designed to create a range of high-quality products "that stand out as works of art in daily lives." The first product to go on sale in this range was the Mi Induction Heating Pressure Rice Cooker, which the company says is priced at less than 40 percent of comparable high-end Japanese induction heating pressure rice cookers.
As well as rice cookers, Xiaomi offers customers air purifiers, connected weighing scales, action cameras, security sensors and the Ninebot Mini, a hoverboard-style scooter, which is the result of its investment in the company that purchased Segway last year.
During the company's recent Mi Fan Festival, an annual sales event to make the company's birthday, several Mi Ecosystem products were among the top selling products, according to data from Xiaomi.
While Xiaomi sells some of its accessories (headphones, fitness tracker, battery packs) in Europe and the U.S. through an online store, it has yet to launch its smartphone, tablets, TVs, routers and smart home products in these countries. Many suspect fear of patent litigation could be holding the company back from expanding into new markets, especially in relation to its smartphones, which were already temporarily banned in India due to patent infringement.
© Copyright IBTimes 2022. All rights reserved.
FOLLOW MORE IBT NEWS ON THE BELOW CHANNELS