Yahoo Livetext: The Best Messaging App To Sneak In Class Or Meetings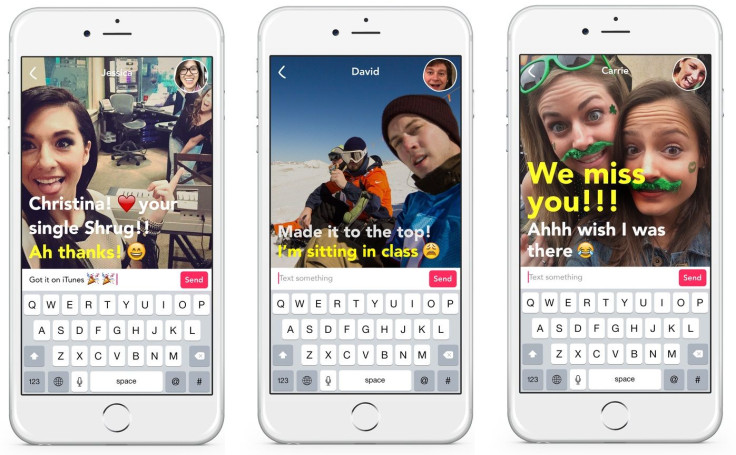 Picture this: You open Snapchat during class, and you send a picture message over to a friend. You get a video response and suddenly a voice starts screaming out of your phone. #awkward.
What if there were a messaging app that never left you victim to accidentally having your sound on? Say hello to Yahoo Livetext. The digital company's new one-to-one messaging app just released worldwide for iOS and Android after launching in the United States last month.
Livetext has been compared to Snapchat (Mashable), Periscope (The Telegraph) and FaceTime (AppleInsider). While the sound is off, users can type in words and emoji that overlay on the video screen. It functions like Periscope and Meerkat with the real-time video and text-messaging format but has the look of Snapchat through giant text and emoji overlain on top of video. And it also embodies the one-to-one nature of FaceTime or Skype.
As a mashup of top features of other popular apps, Livetext has faced skepticism from the tech community for whether it could take off amid the sea of popular competitors. "Personally, I'm a little more skeptical of whether the app can last — it's a seriously late arrival in a space where the dominant forces have racked up huge userbases," Jon Russell of TechCrunch writes.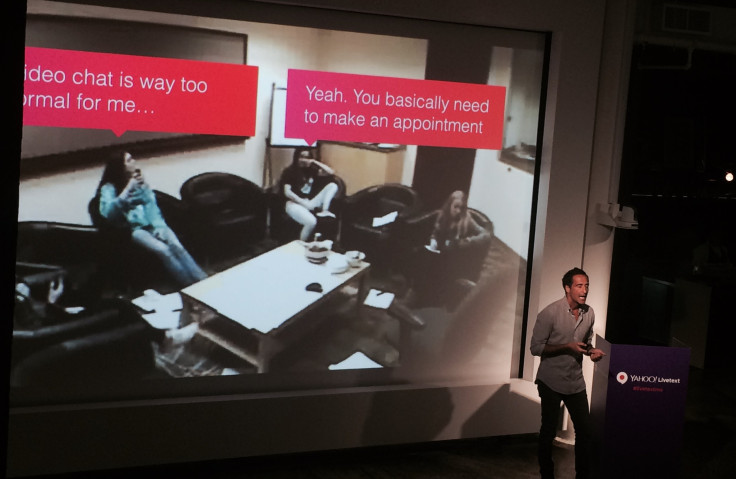 While the app's long-term success remains to be see, there's evidently potential value and hook in a fun chat app without sound. The app's creator Arjun Sethi, a senior director of product management at Yahoo, said at the launch event that he and his team were inspired to create a silent app due to the messaging patterns they witnessed.
"People are texting a ton, but what's not happening is calling and video chat," said Adam Cahan, Yahoo's senior vice president of mobile and emerging product, at the app's launch event in the Tumblr headquarters in New York City.
A Yahoo intern told International Business Times that she saw potential using the app during her college classes to message friends without having to worry about the sound going off but being able to show her reactions to a lecture. Yahoo employees said they have used the app during company meetings. Another said he had used Livetext on a plane.
For now, Livetext is free to download and has no advertising. Livetext is available on the App Store and the Google Play Store.
© Copyright IBTimes 2023. All rights reserved.
FOLLOW MORE IBT NEWS ON THE BELOW CHANNELS