Yahoo Is Purchasing Tumblr For $1 Billion. Will Yahoo Kill The Uber-Hip Blogging Platform?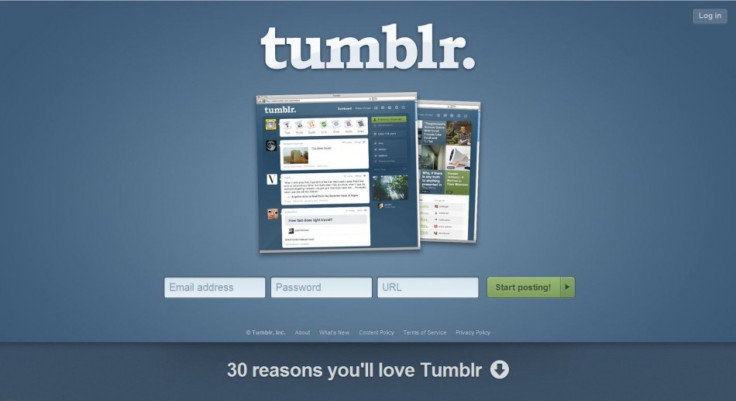 It's (almost) official: After several days of rumors, Yahoo [Nasdaq:YHOO] has all but confirmed that it will be purchasing the blogging platform Tumblr for $1.1 billion.
On Saturday, Yahoo announced that it would hold a press conference in New York Monday, and insiders began whispering that the event was dedicated to Yahoo's acquisition of Tumblr for the price of $1.1 billion. The next day, the Wall Street Journal confirmed that Yahoo board members have approved the purchase. The WSJ also confirmed the extremely high purchase price.
According to Business Insider, Tumblr's board has already agreed to the deal. At this point, it seems nothing will stop Yahoo from buying Tumblr. But is it a good idea for anyone involved?
Yahoo's purchase of Tumblr is an interesting move. Obviously, Tumblr is one of the biggest and hippest sites on the Internet at the moment, and Yahoo is in dire need of some fresh blood. But Tumblr is largely used by younger techies who hate being advertised to, and its founders have famously balked at the idea of milking their product for a profit. Right now, Yahoo runs the risk of alienating Tumblr's user base and sending them off to a newer blogging site untouched by large corporate hands.
Founded in 2007, Tumblr has exploded in recent years. The blogging platform lets users post photos, essays, quotes, videos, animated GIFs and just about everything else. Perhaps most importantly, Tumblr allows users to "reblog" posts from other pages, allowing creators to virally share their content to hundreds of thousands of fans. Over the past two years, the site has exploded in popularity and now boasts 108 million blogs and 51 billion posts. Its user base is overwhelmingly young and perceived as "hip."
Despite the platform's popularity with young Internet users, Tumblr certainly doesn't seem to be worth $1 billion right now. According to Forbes, Tumblr spent $25 million on operations last year and brought in only $13 million. While Tumblr hopes to bring in $100 million this year, that's still only a hopeful projection, with no guarantee of an actual profit anywhere down the line.
As it stands, Tumblr has been losing millions of dollars every year, partly in an effort to maintain its cool, relaxed reputation. While shunning advertising might not be the smartest long-term business plan, it seems to have worked out well enough for Tumblr's founders if a buyout was their plan all along. Still, at some point, Yahoo has to monetize Tumblr, and it will be hard to pull that off without losing users.
And let's face it: With Yahoo behind the wheel, it's unlikely Tumblr's young, hip clientele will see the company as cool anymore. Tumblr has virtually no censorship restrictions as it is, allowing a fast network of porn to flourish alongside pages supporting eating disorders and cutting. It stands to reason that Yahoo will try imposing some sort of censorship standard, which could alienate a large portion of the site's users. Yahoo runs the same risk if it starts pushing too much advertising on its users.
Right now, Yahoo is taking a big risk with its purchase of Tumblr. We'll have to wait and see how it pans out.
© Copyright IBTimes 2023. All rights reserved.
FOLLOW MORE IBT NEWS ON THE BELOW CHANNELS