'Yakuza 6' Gets New Gameplay Trailer For PS4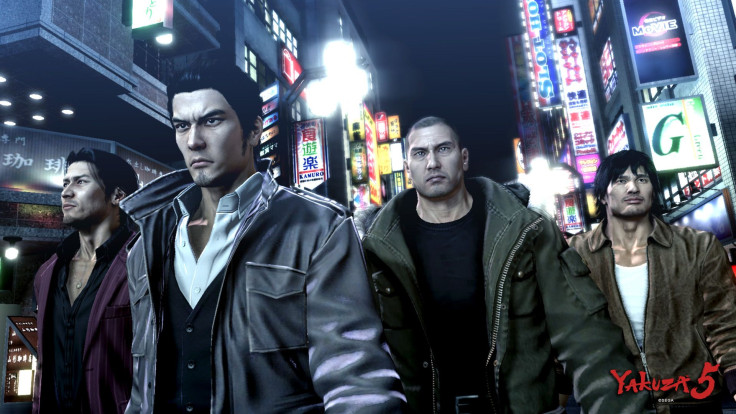 Now that "Yakuka 5" is available in the West, it seems like the people in Sega wanted to capitalize on the title's momentum by releasing the trailer of "Yakuza 6" for the PS4. While there don't seem to be any plans to bring this game to the West just yet, the trailer should give fans something nice to look at.
Polygon noted that the first 40 seconds of the trailer show off the game's highly detailed environments. Apparently this isn't just CGI or a cutscene, as the same technology is applied at the short gameplay portions shown throughout the video.
Fans of the "Yakuza" series will recognize some of the staples seen here, like the combat. From what can be seen the sweat and blood look much more realistic, while each hit towards a thug looks incredibly painful. The graphics also help sell the beatings that the thugs take, as their faces really look like they've been beaten up.
It's not just the combat shown either, as the video shows short snippets of other gameplay features, like jumping from one rooftop to another and sneaking through narrow hallways. Since these gameplay elements were shown it seems like exploring the city will be a big part of "Yakuza 6."
The sixth installment of the game also features the return of longtime protagonist Kiryu, who has been the series' lead since the very first game. The trailer shows him in some very casual clothes instead of his usual suit, so it's possible that something has taken his riches or he once again has to deal with rival Yakuza.
"Yakuza 6" will be coming out on the PS4, but won't be the only game in the series to come to the current-gen console. GameSpot has confirmed that Sega is working on a remake of the original game, retelling the origin of Kiryu and letting new gamers play the very first installment of the story.
Both "Yakuza 6" and the "Yakuza" remake are planned for a spring 2016 release in Japan, though no official date has been given yet. Western fans will have to wait quite a bit, since it took three years for "Yakuza 5" to come to a country outside of Japan.
Yakuza 6 - First Gameplay Trailer PlayStation 4 (1080p) (Credit: YouTube/EurogamerPortugal)
© Copyright IBTimes 2023. All rights reserved.