Yemen Crisis: Death Toll Rises As Saudi Arabia's Allies Intensify Ground Operation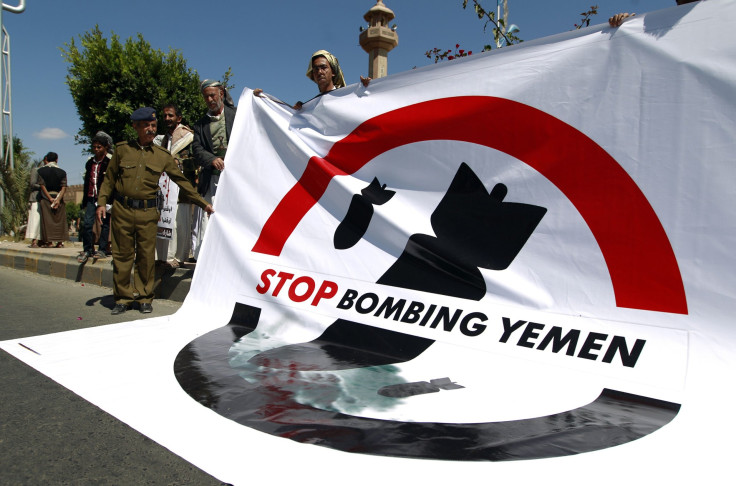 BEIRUT, Lebanon — Allies of the exiled Yemeni government intensified their ground operations this week, as Yemen Post announced that 6,000 civilians have been killed in seven months of war. This number has not been independently confirmed, but a recent report from the World Health Organization says that 5,564 people have been killed, more than half of whom are civilians, and roughly 26, 568 have been injured since Saudi Arabia began its operation in Yemen -- exceeding the civilian death toll for the same period in Syria.
Earlier this week, Sudan sent in an additional 6,000 troops trained in guerilla warfare into Yemen to fight alongside the Saudi Arabia-led coalition currently battling the Iran-backed Houthi rebels. Egypt and Morocco are also expected to increase their ground forces in the coming weeks, an army spokesperson informed Yemen Post.
"Ground troops means door-to-door fighting and in streets of heavily populated city," Hisham Omeisy, a youth activist in Sanaa told International Business Times. "You would be insane not to be scared."
The new influx of troops is part of the coalition's efforts to assist forces loyal to Yemen's internationally-recognized President Abed Rabbo Mansour Hadi to retake the oil-rich province of Marib, where al Qaeda militants and Sunni militias have been battling Houthi rebels, along with the southern coastal province of Taiz, which the Houthis seized earlier this year.
The Houthi rebels, who receive support from both Iran and the Lebanese Shiite group Hezbollah, seized the Yemeni capital of Sanaa last September and have since taken over large areas of the country. In March, Saudi Arabia launched a 10-country coalition to fight against them, with repeated airstrikes on the group's strongholds.
The airstrikes, ongoing for seven months, have targeted militant positions, but have also hit hundreds of civilian institutions. As of the end of July, more people had died in Yemen from explosives weapons – mortars, rockets, missiles and bombs that can be either air or ground launched -- than in any other country in the world, according to a report from Action On Armed Violence (AOAV), a U.K.-based charity that monitors armed violence.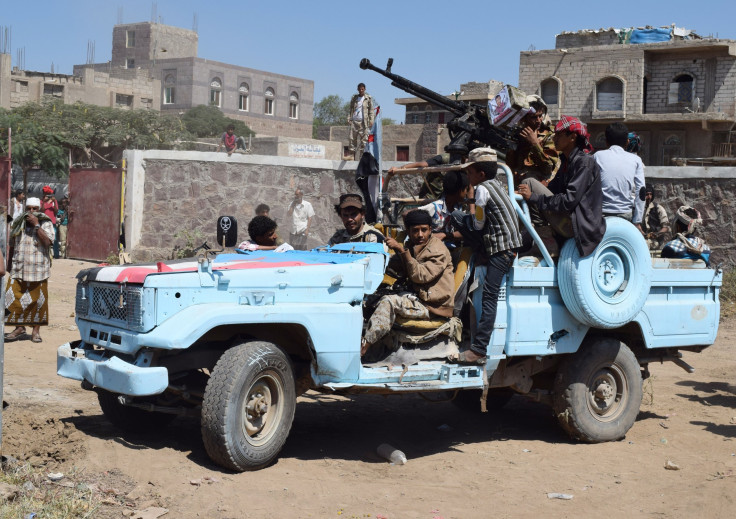 Many coalition airstrikes were "unlawful -- in that they deliberately targeted civilian objects or disproportionately harmed civilians and civilian objects in relation to the expected military gain from the strike, or failed to distinguish between these and military objectives," according to a report from Amnesty International. From March to August, 60 percent of airstrike casualties in Yemen were civilian, the AOAV reported.
After months of bombs, the Saudi-led coalition ­­expanded to include ground forces. In September, Egypt and Qatar sent soldiers into Marib to join troops already on the ground from the United Arab Emirates, Saudi Arabia and Bahrain. Qatar sent some 1,000 troops and Egypt, which has one of the strongest armies in the Arab world, sent 800 troops armed with tanks and military transport vehicles.
The results have been devastating, according to Amnesty International: "All the parties involved in the conflict raging across the country have committed widespread human rights abuses, including war crimes."
© Copyright IBTimes 2023. All rights reserved.