Yemeni Shiite-Sunni Sectarian Tensions Rise With Houthi, Al Qaeda Clashes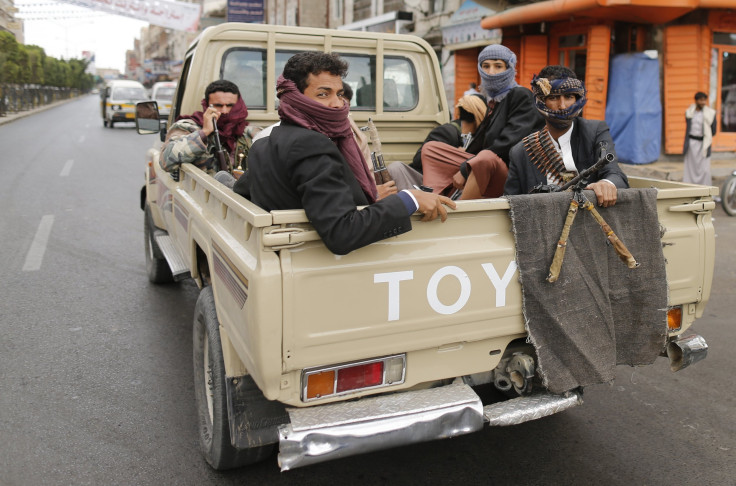 Sunni-Shiite tensions escalated in Yemen on Friday when Houthi rebels, who are Shia, clashed with al Qaeda fighters, killing at least 10 people. The clashes between the two Muslim groups signaled the expansion of the sectarian infighting that has ravaged much of the country in the last few weeks.
Houthi fighters attempted Friday to enter the town of Radda in central al-Bayda province, Al Jazeera reported. The Shiite fighters were stopped from entering the town when Ansar al-Sharia, an al Qaeda-linked Sunni militant group, blocked the main road. The showdown followed days of clashes between the two groups in the region.
Tensions have been running high in perpetually unstable Yemen ever since the Houthis, a rebel militia from the Shiite minority, captured the capital Sanaa on Sept. 21.
On Oct. 9 more than 45 people were killed in Sanaa when a suicide bomb attack hit supporters of the Houthis. Yemeni officials said the attack, the deadliest since 2012, was launched by Sunni jihadists, most likely affiliated with al Qaeda in the Arabian Peninsula, who are unhappy with the Houthis gaining political power.
Following the takeover of Sanaa, the Houthis signed a power-sharing deal with the government, angering Sunnis, which resulted in the increase of attacks in the capital. The violence intensified with the attack on a march by Houthis to protest the nomination of a new prime minister by President Abed Rabbo Mansour Hadi. Houthi leaders said they were not consulted and did not agree to the choice.
In August, AQAP declared its support for the Islamic State group.
"We announce solidarity with our Muslim brothers in Iraq against the crusade. Their blood and injuries are ours and we will surely support them," said a statement published by AQAP, the Yemen Times reported. "We assert to the Islamic Nation [all Muslims worldwide] that we stand by the side of our Muslim brothers in Iraq against the American and Iranian conspiracy and their agents of the apostate Gulf rulers." AQAP's support for ISIS is at odds with the leaders of the global al Qaeda network, who denounced their former affiliate and declared their support for Jabhat al-Nusra, another Sunni militant group fighting in Syria.
The most recent clashes between AQAP and the Houthis signal that a land-grab campaign by both groups may intensify. They both have taken control of key towns in an attempt to gain influence in Yemen. According to Al Jazeera, AQAP issued a statement Thursday saying that its fighters stormed the town of Odein, killing three soldiers. Meanwhile, the Houthis took over the small Red Sea port of Medi and al Dawaymeh island, near the border of Saudi Arabia.
© Copyright IBTimes 2023. All rights reserved.