Youcef Nadarkhani: US Welcomes Report Iran Freed Christian Pastor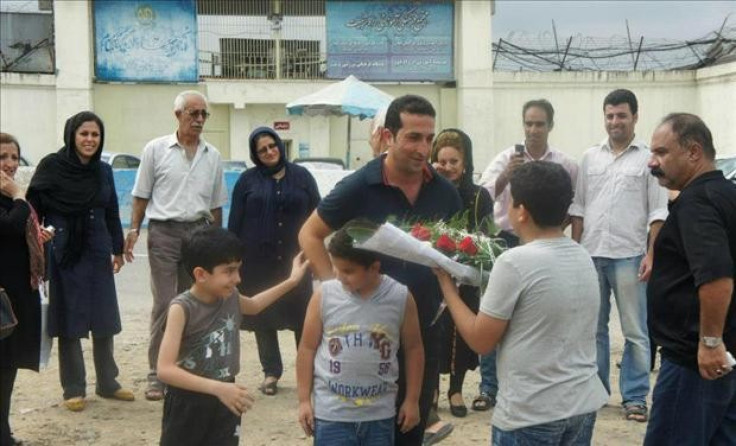 The U.S. State Department has welcomed a report that Iran has released a Christian pastor from prison after previously condemning him to death on the charge of apostasy.
According to various media reports, Pastor Youcef Nadarkhani was released and returned to his family.
Victoria Nuland, a spokeswoman for the State Department, cautioned, however that, "despite this welcome news, the status of religious freedom in Iran remains grave. Many more Iranians remain in prison and face persecution simply because of their faith."
She cited that more than 100 Baha'is and members of the Sunni Muslim, Zoroastrian, and Gonabadi Dervish communities "suffer in confinement, and we call for their immediate release. The United States will continue to stand with the people of Iran who struggle to have their fundamental human rights respected."
The Iranian Independent News Service (IINS) reported over the weekend that Nadarkhani, 32, had been imprisoned for three years and was awaiting execution, but that the apostasy charge was downgraded to evangelizing to Muslims (an offense that carries a three-year term). As such, he was released with time served, according to the American Center for Law and Justice, a Washington-based activist group that was monitoring the pastor's case.
The ACLJ's chief counsel Jay Sekulow added in a statement: "I believed all along that economic pressure from other countries that do business with Iran would eventually lead to the release of Pastor Youcef -- pressure from countries like Brazil, which clearly understood the nature of this horrendous case."
Sekulow also cautioned: " We remain concerned for Pastor Youcef's safety. Being released from prison does not guarantee his safety. We know for a fact that in the past some pastors who were released by Iranian officials were murdered just days after their release. Please continue to pray for Pastor Youcef and his family. While Pastor Youcef's release is truly a significant victory, the persecution continues for countless other Christians in countries where radical Islam has a strong foothold."
© Copyright IBTimes 2023. All rights reserved.