'The Young And The Restless' Spoilers For This Week: Adam's True Identity Is Revealed [VIDEOS]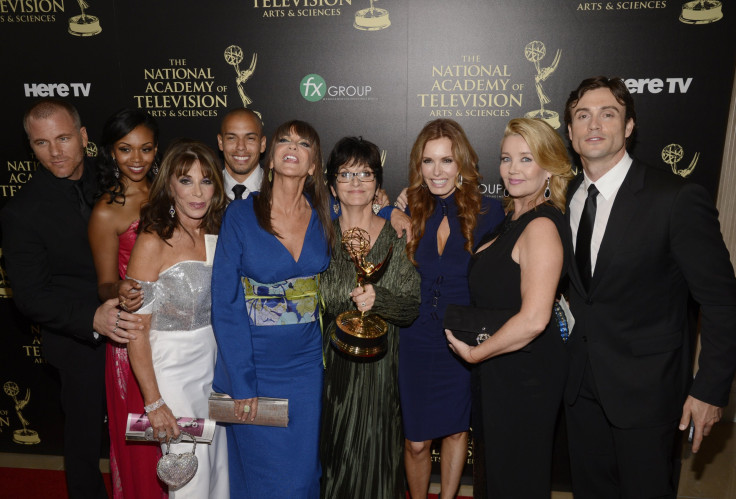 This week's episodes of the CBS soap opera "The Young And The Restless" will feature a lot of drama, including a fight for control at Newman-Abbott, shocking changes, revelations and new love. The storyline also includes a resignation and a life that will be put in danger because of too much alcohol.
The July 6-10 episodes will feature the following characters: Adam/Gabe (Justin Hartley), Victor (Eric Braeden), Jack/Marco (Peter Bergman), Ashley (Eileen Davidson), Summer (Hunter King), Nikki (Melody Thomas Scott), Neil (Kristoff St. John), Avery (Jessica Collins), Marisa (Sofia Pernas), Chelsea (Melissa Claire Egan), Hilary (Mishael Morgan), Nick (Joshua Morrow), Noah (Robert Adamson), Joe (Scott Elrod), Phyllis (Gina Tognoni), Cane (Daniel Goddard), Stitch (Sean Carrigan), Abby (Melissa Ordway), Kevin (Greg Rikaart), Dylan (Steve Burton) and Paul (Doug Davidson).
Spoiler alert! This article contains "The Young And The Restless" spoilers. Soaps.sheknows.com reports that this week, Adam's true identity will finally be revealed. Victor will ask Nick to help their family and be their representative. Meanwhile, Sharon encounters Joe in the park and she will warn him to stay away.
As for Neil, he will tell Adam that he wants to quit. Plus, Lily will ask Avery why she told Paul that she cheated on Cane. Lily will confess the entire truth to Cane. Chelsea will be suspicious about Adam's motives. Phyllis will receive a stunning message. And, Dylan wants justice for what happened to Avery.
Soap Central also reports that Victor will ask Nick to work at Newman again so he can keep an eye on things that are happening there. He also wanted to make sure that Nick will put their family's interests first. Nick and Victoria will join forces to save the Newmans. Victor will give Michael some vital information that is crucial for his defense. As for Gabriel/Adam, he will make some changes at Newman-Abbott.
Summer and Kyle's relationship will finally blossom into romance. Sharon will give Christine and Paul important information. Meanwhile, Ashley will receive some troubling information. Stitch will make a huge decision that will greatly affect his future. Ashley and Stitch will become much closer. Lily will confess something about what happened to her and Joe.
Nikki's sobriety will be threatened. Neil will continue to plan his revenge against Hilary and Devon. Nikki will feel that her life is falling apart. Neil will vent about his problems. But when he notices that Nikki has been drinking, he will convince her to stop. Nikki will be bothered by the similarities between Victor and Victoria. She will collapse after drinking some vodka. It's a good thing that Neil will be there to administer first aid as well as call an ambulance. Marisa will tell Noah some information about Marco.
Cane and Lauren will confront Michael. Marco and Jack will team up against Victor. Billy, Ashley and Kyle will fight for Jabot. Hilary and Devon will try to make a connection with Lily. Plus, a major event will shake things up in Genoa City.
A sneak peek at some of the drama that will take place this week as well as on Monday's episode of "Y&R" were posted on the show's official YouTube channel.
Watch "The Young and The Restless - Confessions, New Love and Jealousy" Video:
Watch "The Young And The Restless" - Next On Y&R (Monday) Video:
Credit: YouTube/The Young and the Restless
© Copyright IBTimes 2023. All rights reserved.