'Young And The Restless' Spoilers: Will Chelsea And Nick Regret Their Decision?
Their rekindled romance has had a large share of ups and downs thanks to everything involving Adam, but following the situation with Connor getting out of control, Chelsea and Nick will be forced to make a drastic decision about the boy's future on the Wednesday, Oct. 23 episode of "The Young and the Restless."
Nick (Joshua Morrow) and Chelsea (Melissa Claire Egan) have been slowly working their way back to a place of trust after it was revealed that he and the rest of the Newmans tricked everyone—including her son, Connor (Judah Mackey)--into thinking Victor (Eric Braden) had died due to Adam's (Mark Grossman) messing with his medication. Though the truth is now out and everyone knows Victor is alive on the CBS soap, Adam left town, and his son has been acting out negatively ever since.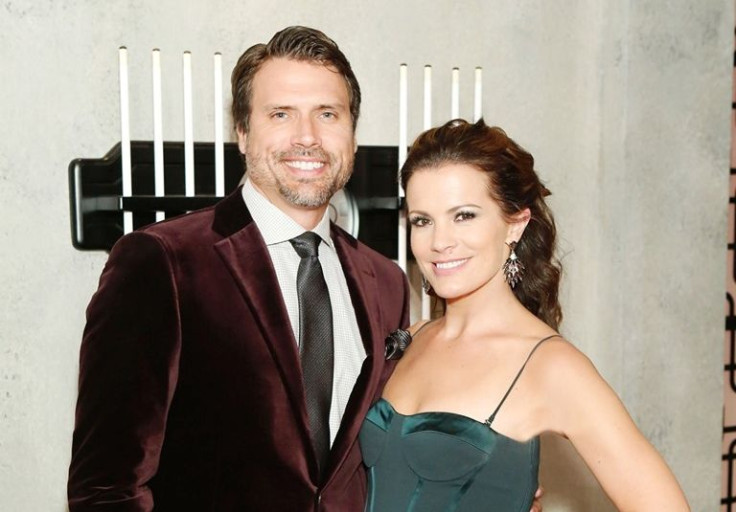 After he wound up locking Christian in the garage, Chelsea then decided the time had come to get Adam to come home, and Nick went to Las Vegas to convince his brother to do the right thing. Adam initially refused, but after hearing that Connor had jumped off the jungle gym and broken his arm, he may finally be convinced to come home to Genoa City again.
"Chelsea and Nick wrestle with a difficult decision," spoilers reveal.
Bringing Adam back to town was a move that isn't going to popular with anyone else, but there may be another decision they will have to make as well. Considering Connor has been acting out because he misses his dad, the couple may find themselves forced to also let him move in with Adam when he's back—even though it could be something they will still be conflicted about as well.
Nick won't be fond of the idea because he still does not trust his brother, and he doesn't think he is the best influence on Connor, but Chelsea will insist that for right now, this temporary arrangement is best because otherwise, she could lose Connor to a dark side for good.
However, as word gets out that they not only let Adam come back to town but also gave him access to Connor again, it could put them on the outs with several other people as a result.
"The Young and the Restless" airs weekdays at 12:30 p.m. EDT on CBS.
© Copyright IBTimes 2023. All rights reserved.