'Younger' Spoilers: EP Darren Star Reveals Reason For Thad's Death In Season 2 Finale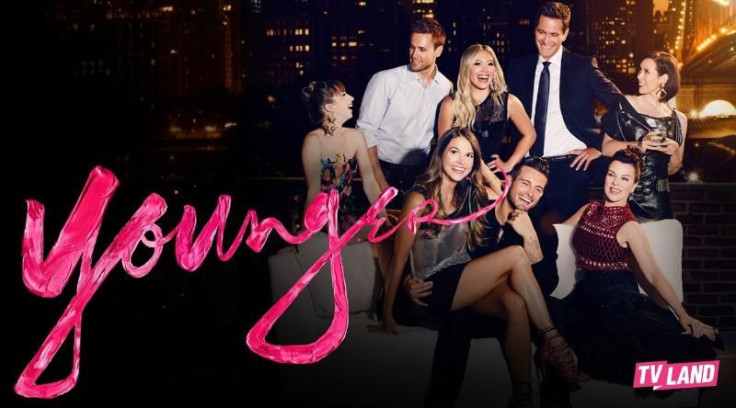 Fans were shocked to see Thad (Dan Amboyer) getting killed off in the Season 2 finale of "Younger," but the TV Land show's executive producer Darren Star says there's a reason behind the surprising turn of events.
During a panel at Paleyfest: Made in NY (as quoted by Vulture), Star said they decided to kill off the character in order to give the viewers a little jolt. "We wanted to do something that was really going to surprise the audience and wake them up and basically say, 'Okay, this show isn't necessarily what you think every week. I spent a lot of years writing 'Melrose Place' and I love those outrageous twists once in a while."
Star also said that despite doing the twist for shock value, he is prepared to back his decision by introducing a new character, Chad, Thad's twin brother. Will Chad replace Thad in terms of the role's importance to the story, though? Hilary Duff (Kelsey) has hinted that it won't be the case.
Speaking to CBS News, Duff dropped a major spoiler involving her character and Chad. The actress said Kelsey actually slept with Chad by accident, but it was just because Chad is really creepy. Duff also said that the revelation will cost Chad his staying rights.
"It's huge, but seriously each one of our episodes ends with a cliffhanger this year, so that was just a little one," Duff said. "But it's so gross and devastating to Kelsey that he does not stick around that long."
Despite the brevity of the character's stay, Amboyer is still excited to explore the role. "Is he the good guy, is he the better twin, or is he the evil twin?" The actor mused during an interview with TV Fanatic.
See more of Amboyer while you can on "Younger" Season 3, which airs Wednesdays at 9 p.m. ET on TV Land.
© Copyright IBTimes 2023. All rights reserved.