Youssou N'Dour in 2012: Who is the Senegalese Singer Running for President?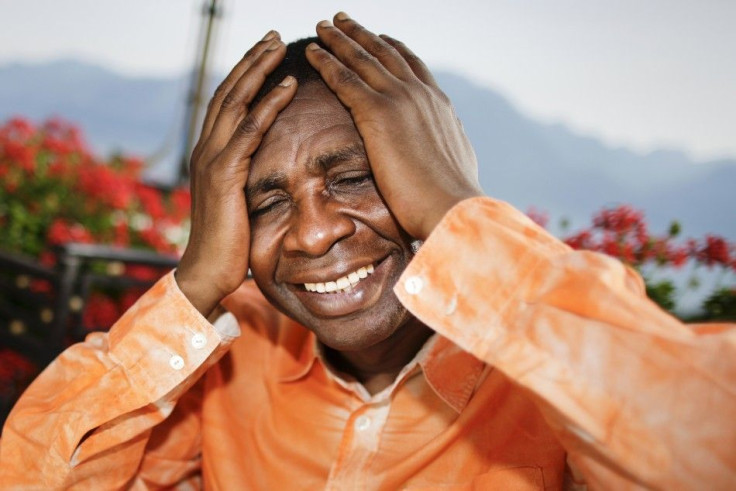 Youssou N'Dour's decision to run for president of his native Senegal has supporters and critics alike buzzing with anticipation.
N'Dour, 52, is one of the most famous singers in the world, and his contribution to Mbalax music has made him a household name across almost all of Africa.
An overwhelming majority of the Senegalese people have asked Youssou N'Dour to run as president ... I said 'yes' and I agreed to be a candidate, N'Dour told Reuters.
"For years the people have asked me [to run], for years they have searched... for a new model of government, he said. I have proven myself in the private sector. I have proven myself in 30 years of working with the people."
N'Dour is also a United Nations Goodwill Ambassador -- he has been working to fight malaria in Senegal -- and a proponent of social equality and economic justice for his homeland.
I've traveled the world and been seen by people all over the world and I think I have the ability to govern Senegal. I am the alternative, N'Dour announced on Television Futurs Medias, which he owns.
For a long time, men and women have demonstrated their optimism, dreaming of a new Senegal. They have, in various ways, called for my candidacy… I listened I heard, he added.
The musician will represent the "Fekk Maci Boole" party, which translates from the Wolof language to "I am a part of this, so I must act.
The Challenge
N'dour will try to unseat incumbent Abdoulaye Wade, who was been in office since 2000. Wade is only the third president of Senegal since the country became independent of France in 1960, and his predecessors, Léopold Sédar Senghor and Abdou Diouf, each served for 20 years.
Under Wade's administration, the Casamance conflict, which started in the 1980s, effectively came to an end. Wade signed a peace deals with separatist rebels from the Casamance region in 2001 and 2005, although there have still some skirmishes with government troops as recently as December 2011.
Wade does enjoy some popularity in Senegal but critical voices have become louder in recent years, especially as the 2012 election approaches. He has been accused of nepotism, limiting the freedom of press, and of corruption, an emblematic example of which is the 160-foot tall African Renaissance Monument.
Wade claims he's owed 35 percent of the tourist revenue generated from the statue because it's his intellectual property.
In June, riots and protests erupted after Wade proposed changes to the constitution that would decrease the proportion of votes required to win a presidential election, sending his approval rating down further.
At the time, N'dour allied himself with an opposition coalition called Don't Touch My Constitution
Presidential Elections

Aside from Wade, N'dour will face off against other established politicians in the 2012 elections, including two former prime ministers.
Moustapha Niasse of the Alliance of Forces of Progress held the prime minister position twice -- once in 1983 and from 2000 to 2001 -- and is a seasoned politician. He's worked in the government since the 1970s and has held a number of other positions.
Niasse also ran for president against Wade in 2006, placing fourth with only six percent of the vote.
Also running in 2012 are Idrissa Seck and Ousmane Tanor Dieng. Dieng is the First Secretary of the Socialist Party, one of Senegal's most established political parties.
Seck is also a former prime minister and was once an ally of Wade, but broke away from the president after he was imprisoned for public works corruption in 2005, according to The Associated Press.
© Copyright IBTimes 2023. All rights reserved.
FOLLOW MORE IBT NEWS ON THE BELOW CHANNELS