Zayn Malik's 'Real Music' Tweet Offends His Fans As Singer Gets Signed By New Label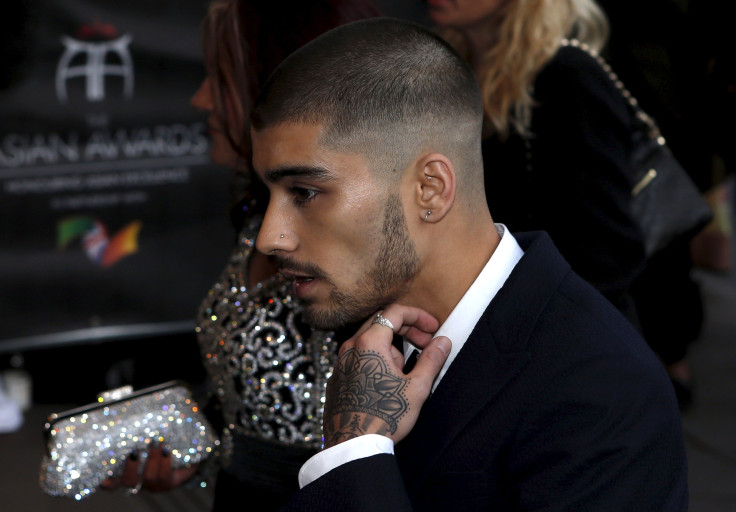 Former One Direction member Zayn Malik has dismayed Directioners with his recent tweet. Malik tweeted that now that he has gone solo, fans will be able to hear some of his "real" music.
"I guess I never explained why I left, it was for this moment to be given the opportunity to show you who i really am! ‪#realmusic ‪#RCA !!" Malik tweeted on Wednesday, thus stirring a debate among his fans if his music with a One Direction band member was "unreal."
"So you were pretending to be someone that you're not this whole time?" asks one of his girl fans with Twitter handle ‪@1dismypride.
"The fact you used the hashtag ‪#realmusic is offensive and it really aggravates me," writes another fan with Twitter handle ‪@smirkinqstyles.
Other fans, however, spoke up for Malik. "Real music meaning real to him. Real because he has written and recorded it solely to what he likes. Real to himself like lol," said ‪@zaynhealy, whose message got a retweet from Malik too.
In other news, Malik was spotted working in a studio with R&B producer Malay, NME writes. An Instagram picture show Malay's daughter striking a pose with Malik. "Benefits of the job ... my daughter gets to meet my co-workers, one who happens to be one of her favorites @niazkilam what an amazing soul #zaynmalik," Malay captioned the picture. The producer has worked with various artists including Frank Ocean, Angel Haze, John Legend and Tune-Yards.
Malik has also been signed on to work with Turn First Artists – the same management company that represents Chris Brown, G-Eazy, Shakira, Justin Timberlake, Prince Royse, Rita Ora, Ellie Goulding and Alicia Keys, Billboard reported.
© Copyright IBTimes 2023. All rights reserved.