Zimbabwe's Tsvangirai threatens to boycott early polls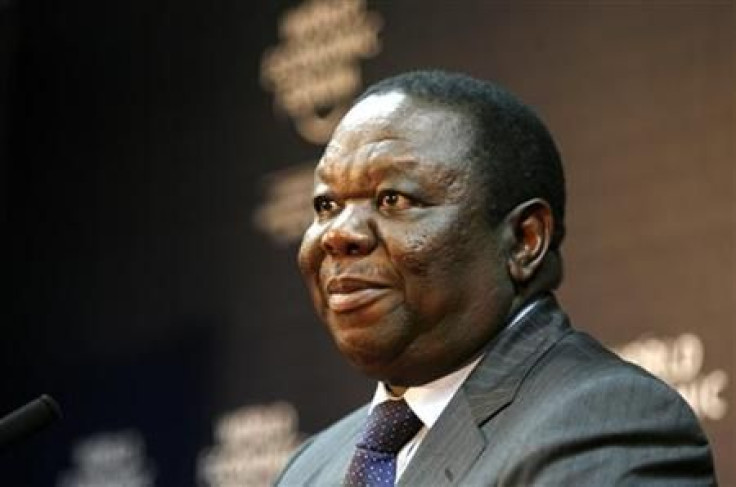 Zimbabwe's Prime Minister Morgan Tsvangirai on Thursday threatened to boycott presidential and parliamentary elections if rival President Robert Mugabe called them for 2011.
Mugabe and his ZANU-PF party, forced into a unity government with Tsvangirai's Movement for Democratic Change (MDC) after a disputed election in 2008 that was marred by violence, is pushing for early elections this year.
If Mugabe proceeds to announce an election without my agreement, that will be a unilateral action and we as MDC will not be party to that, Tsvangirai said.
Tsvangirai told visiting German business executives he expected a vote by September on a new constitution, one of the prerequisites for an election.
Once the constitutional making process is complete and a referendum is held, Mugabe and I will sit down as the main parties and decide on the election date, Tsvangirai said.
MDC officials say a vote this year could lead to a bloodbath and deal a heavy blow to an economy crushed by hyperinflation about two years ago.
I do not see elections this year, probably early next year, because it's not just a question of holding elections, it is about creating the conditions for a free and fair election, Tsvangirai said.
The uneasy unity government has been credited with bringing stability back to the impoverished country, which has vast mineral deposits but has been shunned by the West for suspected human rights abuses by Mugabe and his party.
The MDC and ZANU-PF have traded blame for increasing violence in the past weeks apparently tied to ZANU-PF calls for elections this year.
ZANU-PF, which lost to the MDC in the 2008 parliamentary election, feels it is to its advantage to call an early election as the MDC is losing some popular support as it tries to settle internal disputes, analysts said.
Critics say early elections without political reforms, including a new constitution guaranteeing basic rights, would favour Mugabe and ZANU-PF, in power for more than 30 years.
© Copyright Thomson Reuters 2023. All rights reserved.