Zoe Saldana Talks About Gamora's Fate In 'Guardians Of The Galaxy Vol. 3'
Zoe Saldana, who played Gamora's character in the Marvel Cinematic Universe, has opened up about her fate in the upcoming installment, "Guardians of the Galaxy Vol. 3."
"It's bittersweet; after all those years of complaining about that green make-up, I find myself already nostalgic about it," the 43-year-old actress told Slashfilm on Monday. "There's a lot of melancholy here, but also pride that we've achieved something great."
Saldana further shared director James Gunn has penned a "beautiful story," which makes her emotional as she is currently filming it.
"Omicron plays a doozy on us every other day, but we're getting by and we're happy," she added.
She also opened up about how Gamora's character has evolved over the years after the first installment of the franchise was dropped in 2014.
The actress noted her character "began as this warrior wanting to get out of a very toxic parental relationship," before finding the "Guardians who are dysfunctional-ish as well, but they're okay."
Saldana said as soon as Gamora learns different things about the universe and a bigger purpose in life, her father (Thanos) "f--ks everything up," referring to the snap that wiped out half of the world in "Avengers: Infinity War."
"She dies, she's brought back, but it's not her," Saldana said about her character's future. "I think Gamora's a little confused, I have to say! But James [Gunn] has weaved this wonderful story around the character and every character in this third film."
Gamora's character first appeared in Marvel comics, "Strange Tales #180," which was released in June 1975. The character was originally created by visual artist Jim Starlin.
"Guardians of the Galaxy Vol. 3" is slated to release in theaters on May 23, 2023. The movie will also star Chris Pratt, Will Poulter, Sean Gunn, Dave Bautista, Karen Gillan and Pom Klementieff.
Besides the "Guardians of the Galaxy" franchise, the actress portrayed Gamora's character in Marvel movies like "Avengers: Infinity War" and "Avengers: Endgame."
In case you have missed it, here's a list of Marvel movies releasing in 2022 and 2023.
Considering Saldana's upcoming projects, the actress will also feature in movies like "Keyhole Garden," "The Adam Project," "Avatar 2," "Avatar 3," "Avatar 4," "Avatar 5," "Fencer" and "The Bluff."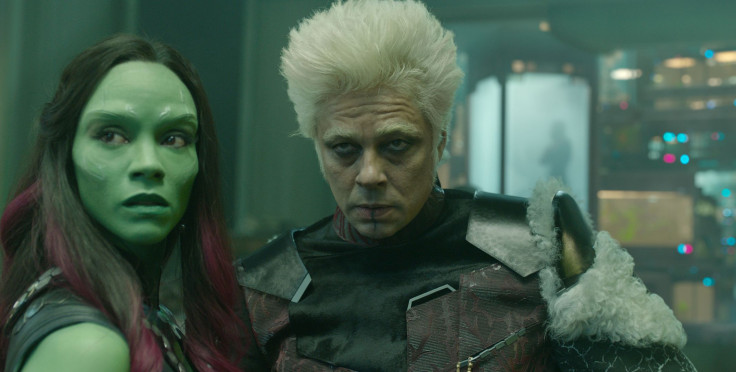 © Copyright IBTimes 2023. All rights reserved.