Chinese Brands Huawei, Lenovo, Xiaomi And More Dominate Global Smartphone Industry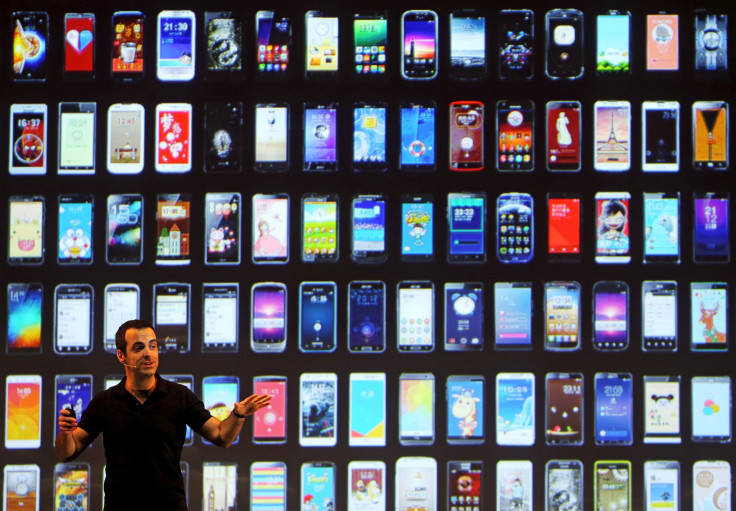 BERLIN -- The perceived wisdom is that the smartphone market is dominated by two companies -- Apple and Samsung -- but the truth is that it is a group of virtually unknown Chinese companies that currently hold the real power within the industry with new figures showing that seven of the top 10 smartphone manufacturers come from China.
Huawei, Xiaomi, Lenovo, ZTE, Alcatel, Vivo and Oppo make up a group of companies threatening to take a stranglehold of the smartphone market as these Chinese companies leverage the huge manufacturing infrastructure in places like Shenzhen to help drive growth in a market that is otherwise seen as saturated.
The figures, from CounterPoint Research, show that in the second quarter of 2015, only Apple, Samsung and LG made the top 10 from outside China. While Apple continues to grow despite a global smartphone slowdown, both Samsung and LG are beginning to feel the pinch, and with companies like Xiaomi and Oppo offering something new and different, the better known companies are going to struggle to compete.
Neil Shah, principal analyst at CounterPoint research, said that a combination of selling directly to consumers online in emerging markets as well as developing better distribution networks in mature markets has helped the Chinese companies.
Another factor in favor of the Chinese brands is their ability to offer "thinner, metallic, and premium designed LTE phablets at sub $150 retail price points allowing these brands to penetrate much faster than the other tier-1 brands," Shah said.
The latest figures come just weeks after Gartner revealed that the Chinese smartphone market had declined for the first time ever in the second quarter. This suggests that the slowdown in growth in demand for smartphones in China has hit established companies like Sony, HTC and LG -- as well as Samsung -- much harder than it has homegrown companies.
Overall the smartphone market grew by 20 percent year-on-year according to CounterPoint's figures reaching an all-time record of 370 million units shipped for the three months to the end of June. While mobile phone shipments also grew, it is clear that the days of feature phones are numbered as eight out of every 10 smartphones shipped in the quarter were smartphones.
Huawei, which is the most established Chinese smartphone brand, became the world's third biggest smartphone maker jumping ahead of Microsoft (formerly Nokia) for the first time, indicating both its own growth and the continued decline of what was once the dominant force in the mobile phone market.
Huawei saw smartphone shipments jump almost 50 percent year-on-year and it now commands an 8.2 percent of the smartphone market. The future of the company also looks bright and it is due to launch its latest smartphone in Berlin this week, ahead of the expected launch of a new Nexus smartphone in partnership with Google -- a move many will see as a big boost to its potential growth in markets outside China.
Xiaomi, the Chinese Internet startup, which had seen a couple of quarters of relatively poor performance returned to growth in the second quarter of 2015, with India becoming an increasingly important market for the company where it sold more than one million smartphones for the first time.
The future looks similarly bright for Xiaomi, as it entered the Brazilian market at the beginning of the current quarter and would like to make Brazil its third-largest market in coming quarters, according to Shah. However there remain significant barriers to Xiaomi launching its smartphones in Western markets, including the dominance of the networks and Xiaomi's relative lack of patents.
© Copyright IBTimes 2023. All rights reserved.
FOLLOW MORE IBT NEWS ON THE BELOW CHANNELS