ZTE Smartphones Vulnerable To Hacking, Homeland Security Research Finds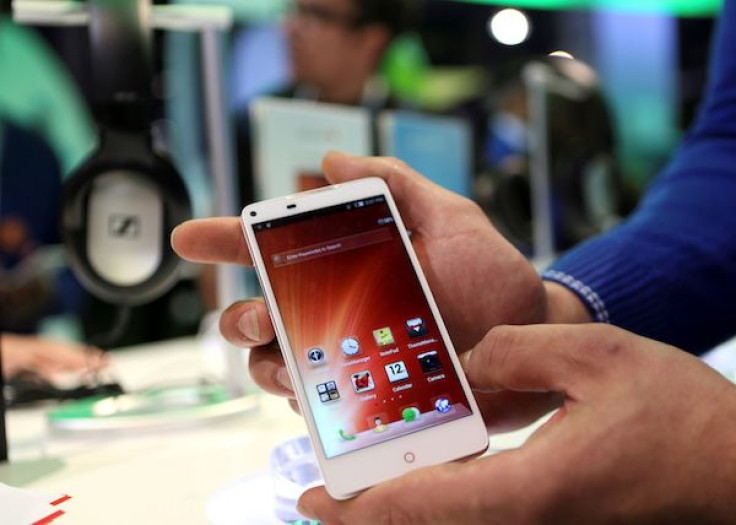 ZTE smartphones were recently found to have manufacturing vulnerabilities that enable hackers to easily gain access to user data. The Chinese company has already acknowledged the issue and is already working on a fix. Meanwhile, it isn't clear yet if hackers have already exploited the vulnerabilities.
A Department of Homeland Security-funded research reportedly discovered that smartphones manufactured and sold by ZTE are among those with vulnerabilities that enable hackers to penetrate user data, emails and text messages, Fifth Domain reported Friday.
Based on the research, the flaws have been present in ZTE smartphones since they were in the manufacturing phase. Because of this, they have remained unknown to the public until now. The study did not identify if some hackers have exploited the vulnerabilities for their own benefit.
The Department of Homeland Security initially declined to name the companies behind smartphones that were found to have the manufacturing vulnerabilities. However, ZTE outright confirmed that its smartphones have the flaws. It is actually the first manufacturer to acknowledge the problem.
It isn't known when exactly ZTE became aware of the vulnerabilities, or whether it was the research that helped it discover the issue. Nevertheless, ZTE is now doing what it can to roll out a fix for the vulnerabilities as soon as possible.
"ZTE has already delivered and/or is working with carriers today to deliver the maintenance releases that fix these identified issues," ZTE spokesman Andrew Elliot said in an email to Fifth Domain, after confirming that the company was aware of the software bugs.
It's not just ZTE phones that are currently making headlines for being vulnerable to hacking. Researchers disclosed to Reuters earlier this week that Samsung's Galaxy S7 smartphones have this microchip security flaw that can also be used by hackers to gain access to user data.
Samsung handsets were previously thought to be immune to the security vulnerability known as Meltdown. However, researchers from Austria's Graz Technical University discovered that the Galaxy S7 handsets have this problem. Samsung already rolled out security patches to S7 phones in January and once again addressed the issue with a security update released last month.
In a recent interview, a Samsung spokeswoman maintained that there were no reported cases of attacks to S7 phones. She also declined to reveal the number of Galaxy S7 units sold so far, but she contended that no other Samsung phone is affected by the vulnerability.
© Copyright IBTimes 2023. All rights reserved.