Zuckerberg Urged To Take Action On Recalled Loungers Sold On Facebook Marketplace Following More Infant Deaths
KEY POINTS
Authorities warned against a product that has previously been recalled after two more infant deaths
It is against the law to sell a product that has already been recalled
They wrote to Mark Zuckerberg about the proliferation of the recalled product on Facebook Marketplace
Authorities have reached out to Meta CEO Mark Zuckerberg, urging him to take action regarding the sales of recalled products on Facebook Marketplace. This comes after more infant deaths associated with a particular lounger were logged even after it had already been recalled.
The Boppy Company recalled the newborn loungers in 2021. The problem was that infants may suffocate under certain circumstances while using the lounger.
"Infants can suffocate if they roll, move or are placed on the lounger in a position that obstructs breathing, or roll off the lounger onto an external surface, such as an adult pillow or soft bedding that obstructs breathing," the announcement noted.
At the time, the company knew of eight infant deaths associated with the recalled Boppy Original Newborn Loungers, Boppy Preferred Newborn Loungers and Pottery Barn Kids Boppy Newborn Loungers. The recall affected more than three million units and thousands more that were distributed in Canada.
On Tuesday, nearly two years after the recall, the U.S. Consumer Product Safety Commission (CPSC) once again issued a warning to consumers to stop using the recalled loungers and for online marketplaces to stop selling them. This comes after two more deaths were recorded — deaths that occurred even after the loungers were already recalled.
One death was recorded in October 2021, just a month after the recall was issued. The infant reportedly died of positional asphyxia after being placed on the lounger and rolling under an adult pillow that was nearby. The other death happened shortly after, in November 2021, when an infant who was placed on the lounger in an adult bed was later found dead — the cause of death, however, remains unclear.
This brings the deaths associated with the product to 10.
One persisting problem is that although the loungers have already been recalled, making it illegal to sell them, they continue to be sold on online platforms like Facebook Marketplace.
According to the agency, it and Boppy have already reached out to Facebook and other online market platforms, sending "numerous requests" to remove the recalled products from their sites. However, it appears that these products continue to be in circulation.
"Facebook Marketplace, run by Meta, has the ability to disable any searches for the product — and to offer free advertisement space on their site for ads targeted toward new parents and caregivers and informing them of the Boppy Newborn Lounger recall," CPSC Commissioner Richard Trumka Jr. said in a statement.
"CPSC has sent on average over a thousand takedown requests every month this past year for the recalled Boppy Newborn Loungers, but Meta has not taken effective action in response," he continued.
On Tuesday, the CPSC leadership (Chair Alexander Hoen-Saric and three Commissioners including Trumka) wrote to Meta CEO Mark Zuckerberg to urge him to take action on the continued proliferation of such recalled products, stressing that it is against the law to sell them, whether new or used. Thousands of the recalled Boppy Loungers, they said, have been found on Facebook Marketplace since the 2021 recall.
"Far too often, the CPSC has found those products listed for sale on Facebook Marketplace even after recall information has been provided to your company," they wrote. "We call on you to identify recalled and violative products and to prevent their listing by your users. By allowing such products to be posted, you are putting Facebook Marketplace users at risk."
They noted the grim example of the post-recall infant deaths associated with the Boppy Loungers as well as the agency's many efforts to urge the company to take action on the issue with recalled products on the platform.
In April, for instance, Hoehn-Saric wrote a letter to Zuckerberg about "recalled and violative products" on Facebook Market, expressing concern in particular about the continued presence of the Fisher Price Rock n' Play on Facebook Market.
The product was previously recalled and in total has been associated with about 100 infant deaths. However, at the time, a "robust and illegal" market for it was still present on the platform.
That letter evidently led to actions that limited consumers' ability to search for it on the platform, they noted in the Tuesday letter. The CPSC heads called this a "helpful first step" but expressed the hope that such efforts need not be at the prompting of government and public attention.
"As a leading technology company, Meta can and should dedicate the necessary resources to protect consumers by preventing both the listing and sale of recalled products," they wrote.
Given the additional infant deaths associated with the recalled Boppy Newborn Loungers, the CPSC is urging parents and caregivers who are still in possession of the product to stop using them. Instead, they should take part in the company's recall, where they can get a refund.
Instructions on how to participate can be found here. Those with questions may also contact The Boppy Company at 800-416-1355.
"Our warning to parents and caregivers couldn't be clearer: These recalled infant loungers are not safe," Hoehn-Saric said in a tweet. "Don't use them, don't sell them, don't donate them."
The agency also stressed the importance of providing a safe sleep environment for babies. This means placing "nothing but a fitted sheet" in the crib or bassinet. As the agency noted, "bare is best" when it comes to making "every sleep a safe sleep."
"CPSC continues to emphasize that the best place for a baby to sleep is on a firm, flat surface in a crib, bassinet or play yard," the agency said. "Parents and caregivers should never add blankets, pillows, padded crib bumpers or other items to an infant's sleeping environment."
Babies also shouldn't be allowed to sleep on inclined products with angles greater than 10 degrees and other products that aren't really intended for infant sleep. Furthermore, it may also be useful for parents and caregivers to stay up-to-date on issuances like recalls of products that may be unsafe for infants.
"If you just had a baby, are expecting or are taking care of a young infant, it's important to create a safe sleep environment for your baby," the CPSC noted. "Because babies spend much of their time sleeping, the nursery should be the safest room in the house. Take a few moments to learn about safe sleep."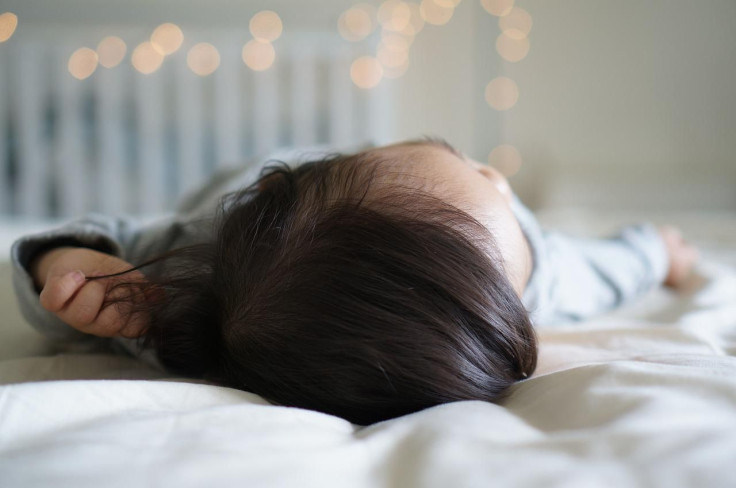 © Copyright IBTimes 2023. All rights reserved.