Zynga COO John Schappert Resigns As Company Searches For New Direction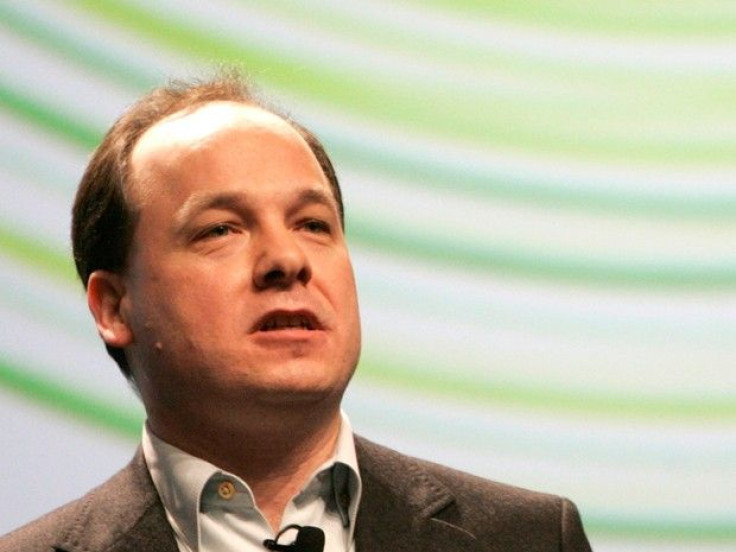 Zynga's John Schappert is resigning from his position as COO and board after he was stripped of creative duties last week, the social game developer announced on Wednesday in a regulatory filing. The news comes after Zynga CEO Mark Pincus announced that he would assume more immediate control of the company's creative output following a weak quarterly earnings report in July that has left the company searching for new areas for potential growth as its stock prices remain stubbornly below $3 per share, a 71 percent drop since its IPO last December.
"We can confirm that John Schappert has left Zynga and its Board of Directors effective immediately," Pincus told the Wall Street Journal in an emailed statement. "John has made significant contributions to the games industry throughout his career and we appreciate all that he has done for Zynga. John leaves as a friend of the company and we wish him all the best."
Sources speaking to Bloomberg and the Wall Street Journal confirmed suspicions that many Zynga insiders held Schappert responsible for the company's ailing performance. Schappert, for his part, would not go into detail about the decision to part ways with the company after working there for little more than a year and half. He was lured from a COO position at EA Games by Pincus in July 2011 with a pay package valued at nearly $43 million, according to Bloomberg—compensation that included a $300,000 salary, a $10 million bonus and stock originally valued at $32 million.
"I enjoyed my time at Zynga an working with great people on great products," Schappert told the Wall Street Journal." Though he had no firm plans regarding his future in the industry, he said that he would take a break for the remainder of the summer. "It's a great time in the industry and [a] great time for the next chapter in my career."
Schappert's resignation only bolsters fears among industry analysts already critical of Zynga's creative choices following the COO's de-facto demotion and internal restructuring last week. The gaming business website Gamasutra called last week's decision "the company's most bone-headed move in years," arguing that it "could cause even more stock turbulence" in the future.
"Investors may want a scapegoat," Gamasutra writer Chris Morris argued at the time, "but Schappert is one of the most game-savvy executives the company has. Mark Pincus, who will now oversee game development, doesn't have the experience, and should things slip further, it will further undermine confidence in his leadership abilities."
Bloomberg's report today seemed to agree with this analysis, citing analyst concerns that Zynga's real problem lay with its inability to create new hit games after its initial (albeit phenomenal) success with games like "FarmVille." With only a year and a half under his belt at the young company, Schappert wasn't given enough time to truly help the company grow.
"The strategy that Zynga has is not working," Bhatia analyst at Sterne Agee & Leach Inc. told Bloomberg. "This is supposed to be a long-tail business, and it hasn't proven to be."
Sources told reporters that currently, Zynga is not looking for an immediate replacement for Schappert. Last week's reorganization put David Ko, the company's Chief Mobile Officer and Steve Chiang, its Executive Vice President directly under Pincus as the CEO announced plans to move away from Facebook-the platform that currently accounts for 80 percent of its revenue from virtual goods.
What new direction will Zynga take? According to a report by Business Insider, the company is now considering developing "hardcore games" rather than focusing its attention solely on mobile platforms. Traditionally synonymous with "casual gaming," IPs like "FarmVille" or the newly-minted "ChefVille"often do a good job attracting a massive user-base. But the problem with casual titles is just that-they encourage casual use at best.
Like Casinos, online free-to-play games like Zynga's rely on "whales" that spend a disproportionate amount of money to sustain the rest of the business for everyone else. Just last year, for instance, a relatively obscure European developer Bigpoint Games made €2 million ($2.46 million) in just four days through sales €1000 ($1,229).
Business Insider writes that developers of "hardcore" titles can monetize 6 to 9 percent of their users, compared to Zynga's 2 percent. But making such a dramatic artistic shift may be more daunting in an industry that, if anything, began to swing towards a "zynga-fication" of its products in the wake of the company's original success.
© Copyright IBTimes 2022. All rights reserved.
FOLLOW MORE IBT NEWS ON THE BELOW CHANNELS