1 In 4 Chinese Students Drop Out Of Ivy Universities And Return Home For Jobs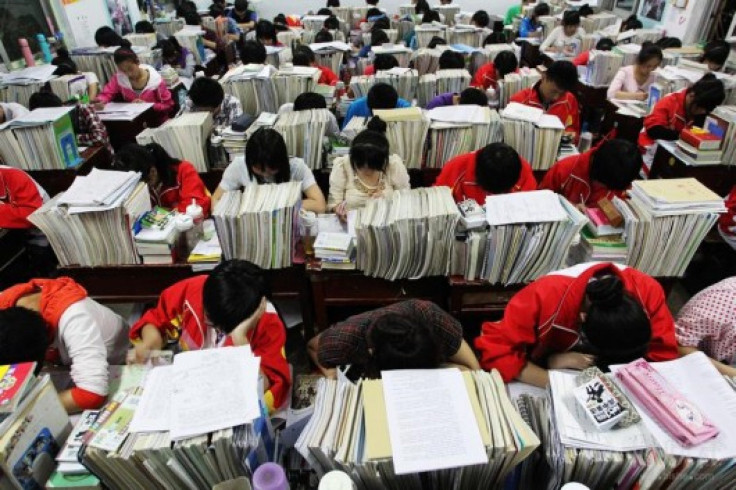 Chinese students have been heading abroad to pursue higher education for a long time. In hopes of better educations and job prospects, young Chinese have been flocking to the U.S. and U.K. But a new study reveals that while many Chinese are enrolling at foreign institutions, not all are staying.
Citing data compiled by the 2013 Overseas-Returned Graduate Recruitment Report and university statistics, the South China Morning Post of Hong Kong reports that one in four Chinese students attending Ivy League universities in the U.S. end up dropping out. The study said that while students exhibited high academic achievement in their home country, many found it difficult to adjust and adapt to the new environment, citing problems like language barriers and differences in the education system.
On top of that, those students who do end up finishing their degrees don't stay in the host country for long, and usually end up back in China. The study, which examined more than 9,000 professionals in 23 major cities in a cross-section of fields, found that half of returning graduates say the main obstacle of staying overseas is "economic conditions," followed by related issues like extremely competitive employment markets, and poor social skills, which accounted for 38.9 percent and 33.6 percent of respondent's reasons given, respectively.
The results of the study are not entirely a surprise. As a result of China's growing economy, jobs at home have become more appealing and often easier to get than in the U.S., which has many Western-educated grads heading back east.
According to a report by the Center for China and Globalization, a nonprofit think tank in Beijing, more than 270,000 overseas graduates returned to China in 2012, which was up 47 percent from the year prior. The study also reported that 70 percent of all Chinese who went overseas chose to look for employment back home.
While the trend to migrate home is not to be ignored, CCG Director Wang Huiyao said the 25 percent dropout rate seemed abnormally high. "The dropout rate apparently is higher than usual, but it appears too high to be true," Wang told the South China Morning Post. "Students who dropped out of university did not necessarily return to China, They might have just transferred to other schools."
CCG also suggests that students are dropping out of unaccredited higher education institutions, which are often referred to as "diploma factories." These schools in the U.S. are often similarly named to name-brand schools, purposefully misleading students to enroll. According to the think tank, 95 percent of diplomas from such shady institutions were given to students from China.
© Copyright IBTimes 2022. All rights reserved.
FOLLOW MORE IBT NEWS ON THE BELOW CHANNELS