1 No-Brainer Cryptocurrency This Billionaire Will Hold Forever
Most of the cryptocurrency market has had a rough 2022, shedding more than 50% of its value this year. The Federal Reserve's plan to aggressively hike interest rates to slow inflation has resulted in a risk-off approach from investors. Nonetheless, there is still a very powerful and influential business leader who believes in the long-term success of one digital asset in particular. And investors should heed his words.
Last January, MicroStrategy founder and Executive Chairman Michael Saylor, who has a 10-digit net worth, went on live TV and said that the "right time horizon is forever" for holding Bitcoin (BTC 2.20%). His argument is pretty straightforward.
Let's take a closer look.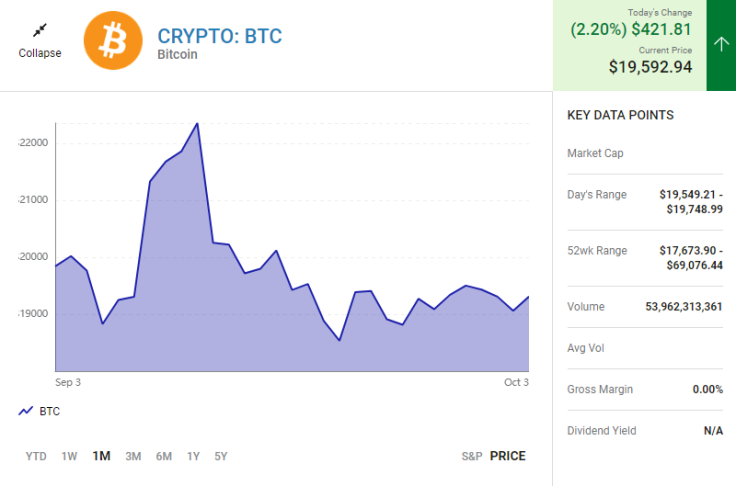 A Bitcoin bull
Through MicroStrategy, his enterprise software company, Saylor first purchased $250 million of Bitcoin in August 2020 as a substitute for holding cash on the balance sheet. The following month, in September, the business purchased another $175 million of Bitcoin. The company has increased its Bitcoin holdings over the past couple years. And as of June 30, MicroStrategy held a just under 130,000 Bitcoin, which were valued at about $2.5 billion as of this writing. Plus, the business has plans to buy more.
Michael Saylor believes that Bitcoin is a digital version of gold. Compared to the shiny precious metal, Bitcoin has favorable characteristics. The crypto is more divisible, transactable, and portable than gold, not to mention its supply is capped. There will never be more than 21 million Bitcoin. About 19 million tokens are in circulation now.
Other major corporations have followed these moves. Electric vehicle maker Tesla, as well as digital payments giant Block, both hold Bitcoin on their balance sheets. The reasoning was that it would be a better asset to hold than cash.
Just recently, Saylor left his position as chief executive officer of MicroStrategy (he remains the chairman) to focus solely on the company's Bitcoin acquisition strategy and on initiatives that will help the advancement of Bitcoin. This clearly demonstrates just how bullish he is on the world's most valuable cryptocurrency.
Insurance against financial catastrophe
Although the world's most important central banks, like the Federal Reserve, the Bank of England, and the European Central Bank, are all simultaneously raising interest rates, Bitcoin supporters believe that this will be a short-lived phenomenon and the banks will be forced to reverse course in the not-too-distant future.
In the U.S., for example, the current debt-to-gross domestic product ratio of 121% has never been higher. What's more, the government is expected to spend $400 billion in the latest fiscal year (ended Sept. 30) on interest payments. Higher interest rates obviously make financing debt more costly. If the central bank hikes rates for an extended period of time, interest payments will start to crowd out other critical expenditures, like those for educational and veterans' programs. This is a tough spot to be in, increasing the chances of a government default.
Once this period of monetary tightening is over and central banks start to adopt a looser stance, the possibility for inflation to start surging again is a real one. Holding Bitcoin, as opposed to dollars, becomes more attractive in this scenario, especially for those who stay focused on the long term.
According to Saylor, these things will take a long time to play out. Governments and their central banks will continue interfering with financial markets for as long as they can, because they have control over the money supply. Furthermore, Bitcoin has barely scratched the surface in terms of global adoption as a store of value, let alone becoming a payments or settlement tool. There is still a long way to go, and that's why Saylor thinks a time horizon of "forever" is the right lens through which to view Bitcoin.
I tend to agree with him, so I think it's best for interested investors who follow this thinking to simply allocate a small percentage (no more than 5%) of their portfolios to Bitcoin. And then just be patient.
This article originally appeared in The Motley Fool.
Neil Patel has positions in Bitcoin and Block, Inc. The Motley Fool has positions in and recommends Bitcoin, Block, Inc., and Tesla. The Motley Fool has a disclosure policy.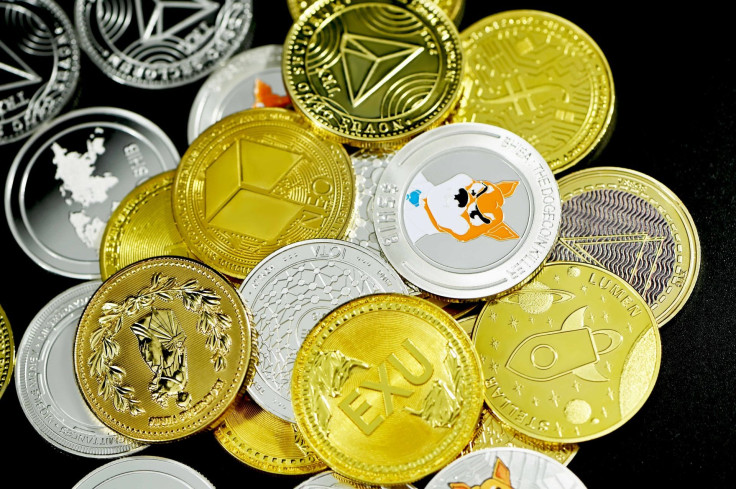 FOLLOW MORE IBT NEWS ON THE BELOW CHANNELS