$10M Lawsuit Claims Two NYC Hotels Allowed Sex Trafficking To Take Place
An explosive $10 million lawsuit claims that a 10-year-old girl was raped, tortured and beaten as she was sex trafficked at two New York City motels. It is reported that the staff turned a "blind eye" to the obvious visual display of her abuse. The suit was filed Tuesday at the Brooklyn Federal Courthouse.
New York Post reported quoting court documents that Wyndham Hotels & Resorts and Choice Hotels Corporation were enablers in the girl's abuse by operating franchises that blatantly chose "to ignore the open and obvious presence of sex trafficking on their properties."
The plaintiff who is now a woman in her twenties has chosen to only be identified by the initials "S.J." She claims that she was sold for sex almost 15 to 20 times a day at Howard Johnson Inn Queens in Jamaica. The said hotel is operated by Wyndham and an Econo Lodge in The Bronx duly operated by Choice Hotels between 2006 and 2009. At the time she was only between the ages of 10 and 13 years of age.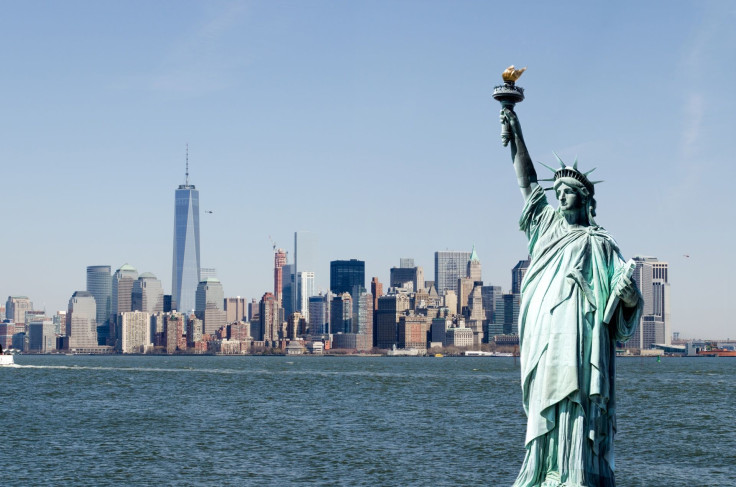 Alias S.J. met her trafficker shortly after she escaped from an abusive foster home where she was being sexually and physically abused. S.J. had been placed in foster care due to her father being found guilty of molesting her, NY Post reported.
According to the court documents obtained by NY Post, "S.J.'s trafficker took advantage of her vulnerability by preying on the young girl's normal desire for attention and approval and gaining her trust by taking her out for meals and shopping trips, and offering her life advice and the promise that she could be a part of their family."
The girl's trafficker, a 25-year-old man, gained S.J.'s trust and ultimately took her virginity. He then would force her to service clients. He would manipulate her by saying "how you make 'Daddy' happy, is by making [them] happy."
Over the course of three years, the trafficker would place a "paper bag" over S.J.'s head and ferry her to the Econo Lodge and the Howard Johnson where she would remain inside for days being raped non-stopped by clients. Documentation shows that there are times when the trafficker would pay the hotel staff with sexual services by S.J and the other victims.
Surprisingly, it is reported that the Wyndham and Choice Hotels have both signed off on to the Tourism Child-Protection Code of Conduct that was created by the leading anti-trafficking policy organization End Child Prostitution and Trafficking (ECPAT-USA).
"Every day thousands of hotel employees witness manifestations of sex trafficking and commercial exploitation. Thus, the hospitality industry has the greatest reach to prevent, identify and thwart sexual exploitation where it is most likely to occur."
Wyndham said in a statement that they "condemn human trafficking in any form" but chose to not specifically mention the lawsuit. Choice opted to not comment.
Over 45 percent of all sexual exploitation in New York City happens in hotels.
© Copyright IBTimes 2023. All rights reserved.