11 Entrepreneurs, Marketers, and Coaches to Follow in 2021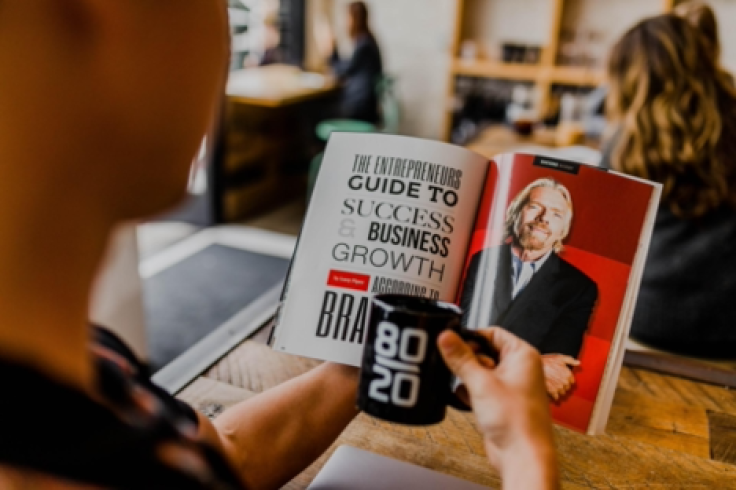 The year 2020 has been an interesting one for the business world. An unexpected pandemic wreaked havoc on many industries and businesses, with multi-national powerhouses having to furlough staff or shutter operations altogether. The business world was forced to get creative and navigate the tricky waters of a global pandemic while testing their own innovation.
As 2021 draws near, players in the business world are already gearing up to make a splash in their respective markets. As the world is on track to recover from the devastating effects of COVID-19, it will be interesting to see which ventures soar in its aftermath. Consumers, as they receive vaccination against the virus, will likely begin spending more money and revitalize industries like travel and entertainment.
As we usher in a new year, here are some of the marketers and entrepreneurs to watch in 2021.
1. Elon Musk, Business Magnate, CEO of Tesla and SpaceX
Regardless of whether you are an entrepreneur, marketer, or even a casual worker who is not really interested in business, you have probably heard of Elon Musk by this time. The incredibly successful entrepreneur is known for thinking outside the box and building up disruptive businesses in record time. Musk was co-founder of the popular payment processor PayPal, the world's highest rated car manufacturer Tesla, the space company SpaceX, and the futuristic transportation company Hyperloop, among others.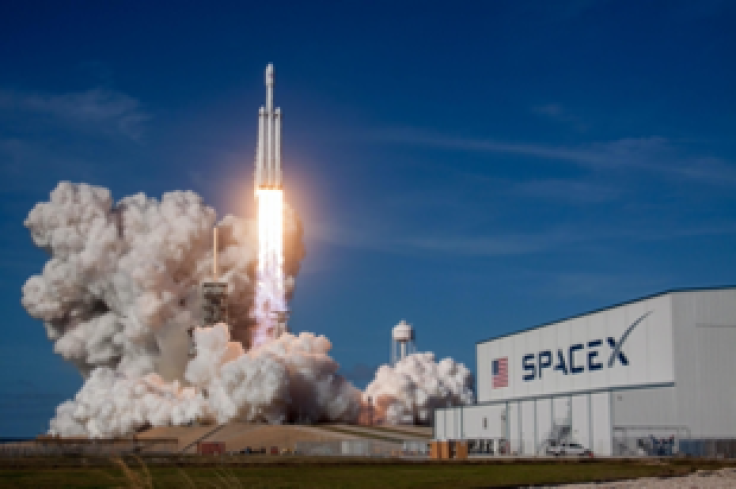 Despite the ongoing global health crisis, Musk managed to increase his net worth significantly in 2020, as his numerous businesses flourished despite coronavirus restrictions and declining consumer spending. In fact, as of December 2020, Musk is considered the second wealthiest man on the planet based on Bloomberg's Billionaires list, only trumped by Amazon founder Jeff Bezos. This achievement becomes even more impressive when looking at Musk's' increase in wealth since December 2019, which amounts to a whopping 500%. Given this rate of growth, it would not be surprising if Musk surpasses Bezos' wealth in 2021 or in the following years.
2. Arne M. Sorenson, CEO of Marriott International
Very few industries were hit as hard in 2020 as the tourism industry. Due to global lockdown measures, the millions of people who would usually travel and make use of airlines, hotels, taxis, and other tourist-based products and services were forced to stay home. Hotels around the world were forced to furlough staff, cut costs, or shut down altogether.
However, the end of 2020 has seen a number of vaccines for the COVID-19 virus announced, and the administering of these vaccines is expected in 2021. This means that the travel and tourism industries are set to recoup some of the losses made this year.
It also means that Arne M. Sorenson, the CEO of Marriott International, the world's largest hotel chain, will have his work cut out for him. Hotels around the world will have to battle it out for consumers who will be eager to spend money and catch up on the activities missed out on due to the virus. Sorenson has been in his role since 2012 but this year, almost a decade into his career at Marriott International will be the true test of his leadership and ability to steer the company to safe harbor after such a trying time.
3. Michael McCann, Attorney, Law Professor, Sports Illustrated Journalist
McCann's resume is perhaps one of the most interesting of the bunch. He is both a law professor, an attorney, and a sports journalist. In terms of the latter, his work has appeared in such publications as Sports Illustrated in which he discusses legal issues related to sports. In a similar vein, he serves as the director of the Sports and Entertainment Law Institute at the University of New Hampshire School of Law.
His opinions are very well-respected within the industry and he has weighed in on everything from the Mike Tyson/Roy Jones Jr. exhibition fight to his famous 2011 piece on the Mayweather Jr. plea deal.
4. Troy Portillo, Head of Growth, Studypool
2020 was, globally, a big year for online learning. Due to the COVID-19 outbreak, millions of students were forced to learn via remote video classes or through online resources. One of these resources is Studypool, an online learning platform with millions of student users, cracked the "on-demand" model for education.
During this time of growth and expansion, Portillo steered the Studypool team to make invaluable learning tools available to their users. The site boasts of thousands of tutors as well as millions of study documents made easily available 24/7.
"We strive to make Studypool as easy as ordering delivery or getting an Uber," says Portillo. While the pandemic was a challenging time for many businesses, he saw an opportunity to help students make the switch to a new way of learning with as much ease as possible. In 2021, the company plans to keep its operations running and growing, even as the world adapts to a post-COVID world.
5. Jamil Abiad, Professional Basketball Trainer and Entrepreneur
Jamil Abiad is a serial entrepreneur but most notably known as a professional global basketball trainer. Abiad is based in Ottawa, Canada, and is currently working on building his basketball empire for athletes of all ages. At the age of 30, he has established 3 companies and continues to grow. His first company Next Level was created to help athletes promote themselves to coaches around the world to which would help them hopefully land a spot on a college, or university team. His second business NL-Fitness helps athletes develop their basketball skills and offers various services from private training, group training, camps & clinics.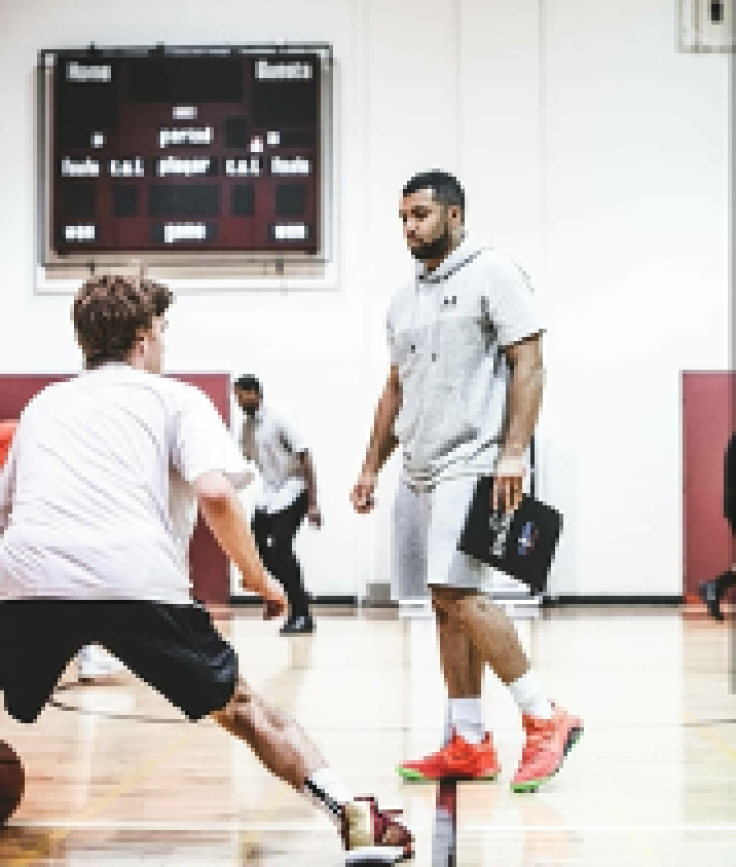 Through NL Fitness, Abiad has been able to travel around the world to train players and has had the opportunity to learn from NBA/WNBA Players, other global trainers, NBA Scouts, and high-level coaches. With his experiences over the years, he decided to start his most recent business, which is a basketball organization called 613believe. This basketball organization started with two teams with the end goal to grow and reach many other age groups in the years to follow, while giving basketball players the opportunity to receive high-level coaching, training, and many other services that will help elevate their basketball game.
As things continue to grow for Jamil we know it will not stop here for this young entrepreneur. Basketball is on the rise in Canada and around the world, which brings endless opportunities.
6. Eric Yuan, CEO of ZOOM Communications
If you've been paying attention this year, then you've definitely heard the term 'Zoom call' a few hundred times. As most of the world was forced into lockdown when the pandemic hit, there was still the need to communicate, whether it was for professional or personal reasons. Zoom Communication's flagship service is its Zoom call feature. In many ways, 2020 was the year of Zoom as students all over the world took classes via Zoom, working professionals had their meetings over Zoom, and countless people had Zoom weddings, parties, and all sorts.
Zoom became one of the most used platforms in the world, even surpassing tools like Skype that had been dominating the market for a long time. Helping the company navigate this explosion in use was Eric Yuan, their CEO.
Yuan founded the company back in 2011 using funds borrowed from friends and family. He played several roles during its inception, including that of a Zoom customer service representative. In 2020, he helped steer the company following a 1,800% increase in use as well as a number of cyberattacks.
As 2021 dares near, the company will be tasked with maintaining its momentum as countries try to get back to normal and eyes will definitely be on Yuan as the company moves forward.
7. Kirill Petrov, founder, and CEO of Just AI
With over 20 years of experience in the tech field, Krill Petrov is a techie through and through. One of his notable achievements was founding the i-Free group which has 17 companies in its roster that range from video games to media. He is also the co-founder of Russia's first Artificial Intelligence and Natural Language Conference (AINL).
Currently, Kirill serves as the founder and CEO of Just AI, a company that creates Conversational AI tools and technologies. The use of AI means that the systems created can adapt to practically any industry and service the needs of its users.
With the increased focus on specific business needs, we can expect to see his company soar to greater heights in 2021.
8. Hussein Abdelkarim, CEO of Bussr
As a former Rocket Internet CEO and co-founder, Hussein Abdelkarim is undoubtedly an experienced entrepreneur that has the skills and knowledge to grow businesses of any size. Since 2005, Abdelkarim founded and led four different highly successful businesses, including Jumia, EasyTaxi, and the UAE based Altibbi. With his most recent venture Bussr, Abdelkarim and his partner IM Shousha, a veteran technology consultant who led large digital transformation projects for global top tier consulting firms, are aiming to revolutionise mobility and transportation in Southeast Asia.
The startup, which is backed by a number of high profile investors from companies like Facebook, Thiel Capital, Siri, and PayPal, develops various software solutions for Mobility providers in Southeast Asian countries. Bussr is often discussed as the "Shopify for mobility", as it provides its partners, such as cities, operators, schools, hospitals, and enterprises, with a full-stack mobility platform that includes a complete omni-channel ticketing and payment solution, and a white-label passenger and driver app.
9. Jon Fisher, President-Elect Finance Team, Entrepreneur and Speaker | CEO, CrowdOptic
It's no surprise that Fisher had inspiring words for the graduating class. His professional resume includes his current position as the co-founder and CEO of CrowdOptic, as well as his role in the creation of companies like Bharosa (acquired by Oracle), NetClerk (acquired by Roper Technologies), and AutoReach (acquired by AutoNation). He also has significant political ties, having been on the biggest Silicon Valley fundraisers for incoming US President Joe Biden. His attitude towards the business world is unconventional in itself as he determines success by family and not money.
"We named our daughter after Emerson who wrote, 'do not go where the path may lead, go instead where there is no path and leave a trail," he says.
If you've been on the internet, chances are that you've come across Fisher's commencement speech to the 2019 graduating class at the University of San Francisco (USF). It went viral after it was posted, garnering over 5 million views.
10. Chase Alley, CEO at Push AMZ
Push AMZ founders, Luis Millan and Chase Alley, establish and manage Amazon Seller businesses for their clients. This includes every part of the process from product evaluation through fulfillment, with the ultimate goal of a 10-30% passive yield for their clients.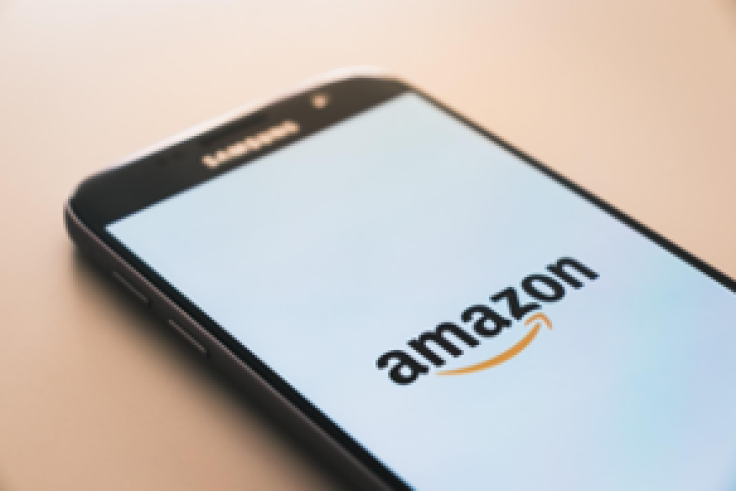 The team has built, scaled and managed 70 Amazon Seller stores utilizing a unique blend of Amazon and FBA methodologies. What clients enjoy about this model is that the fully automated process is virtually "hands-off" and provides an alternative investment strategy for the modern investor's portfolio.
11. Andy Cheung, Founder & executive chairman of ACDX cryptocurrency derivatives exchange
The cryptocurrency industry has seen quite the year in 2020. PayPal announced the rollout of cryptocurrency transactions, JP Morgan launched its own stablecoin and China is testing its own national cryptocurrency. Cheung knows all about this as he is the founder of ACDX, a platform for cryptocurrency derivatives trading. The products offered by ACDX are unlike anything currently on the market.
He previously worked as the COO of OkEx, one of the biggest cryptocurrency exchanges in the world. During this time, he helped the exchange claim the number one spot in a record one-year period. His professional career also includes executive roles at Groupon Inc., Alibaba Group, and iClick Interactive. Besides his work at ACDX, he is also the CEO of Bitwork, which is one of the biggest blockchain consultancy firms in Asia.