12 Must-Try Weight Loss Shakes That Are Effective & Delicious
This article uses affiliate links, which means if you purchase products through these links, we may earn a commission. Click here to see our
T&C
. For licensing please click
here
.
No matter what kind of nutrition or fitness plan you follow, chances are you still most likely spend a lot of time whipping up healthy meals for breakfast, lunch, and dinner, and 24 hours can only go so far!
It's 2021 and we all lead busy and crazy lives, so being able to eat on-the-go is a godsend for many. But what about your health routine? Luckily, being pressed for time and eating on-the-go doesn't mean sabotaging all the hard work you've made so far, as meal replacement shakes are now widely available to help fill in the gap.
While whole foods are still the best way for getting all the necessary nutrients you need for every day, these meal replacement shakes are still a convenient option that would stop you from resorting to unhealthy fast food, especially if your focus is on shedding some pounds and losing weight.
Here, we listed down 12 of the best weight loss meal replacement shakes that are still deliciously available on Amazon today!
1. SlimFast Original Shake Mix – Rich Chocolate Royale
(photo from amazon.com)
First on the list is one of Amazon's best top-sellers in the meal replacement shake category. Packed to the brim with proteins, vitamins, and minerals, this meal replacement shake is the best on-the-go option when you're just pressed for time.
It's also packed with fiber to help improve your digestive process, while the rich chocolate flavor makes sure that losing weight is actually enjoyable and delicious. Oh, and did we mention that this can make up to 34 shakes? Talk about bang for your buck.
2. SlimFast Original Creamy Milk Chocolate Shake – Ready-to-Drink Weight Loss Meal Replacement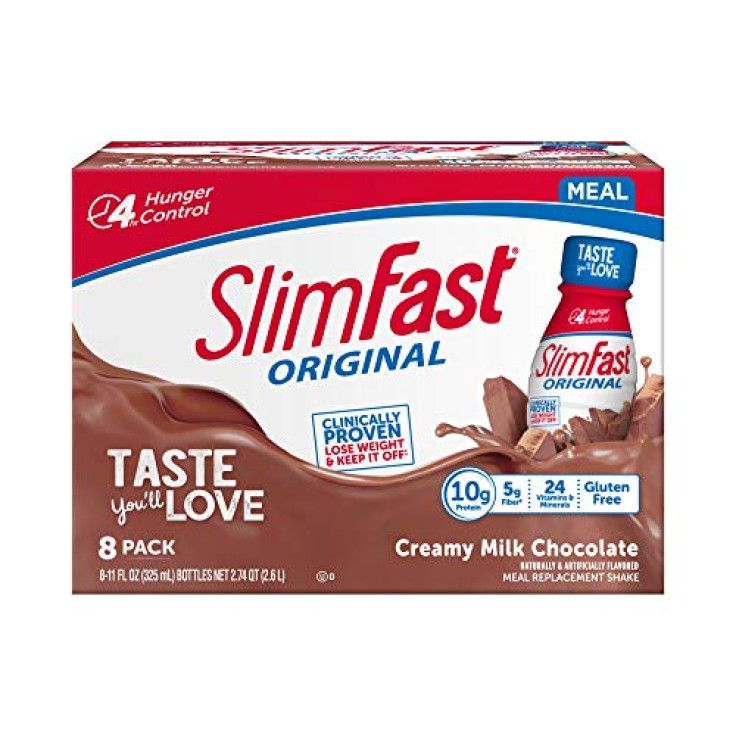 (photo from amazon.com)
Feeling extra lazy but still want to stick to your diet plan? If so, then this creamy milk chocolate shake from SlimFast should serve you well. Coming in an easy-to-open bottle, this weight loss shake is ready to drink straight from the fridge.
Packed with proteins, fiber, vitamins, and minerals, this chocolate shake should help curb your hunger and improve your digestive system in one convenient package.
3. RSP TrueFit - Meal Replacement Shake for Weight Loss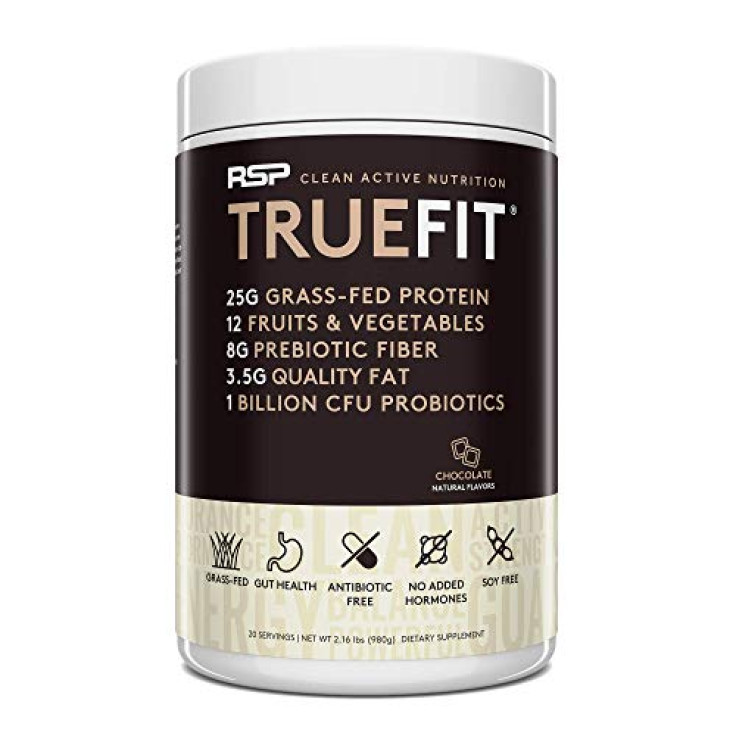 (photo from amazon.com)
Ready to lose weight but not exactly the kitchen type? Worry no more, as this meal replacement shake by RSP is the answer to your woes. Filled with 25g of grass-fed protein, 12 fruits and vegetables, 8g of prebiotic fiber, 3.5g of quality fat, and 1 billion CFU probiotics, this shake gives you the best that weight loss shakes has to offer.
Simply prepare a cup, pair it with your workout routine, and you're all good to go.
4. Primal Labs Smash-It - Nutrient-Infused Protein Powdered Drink for Weight Loss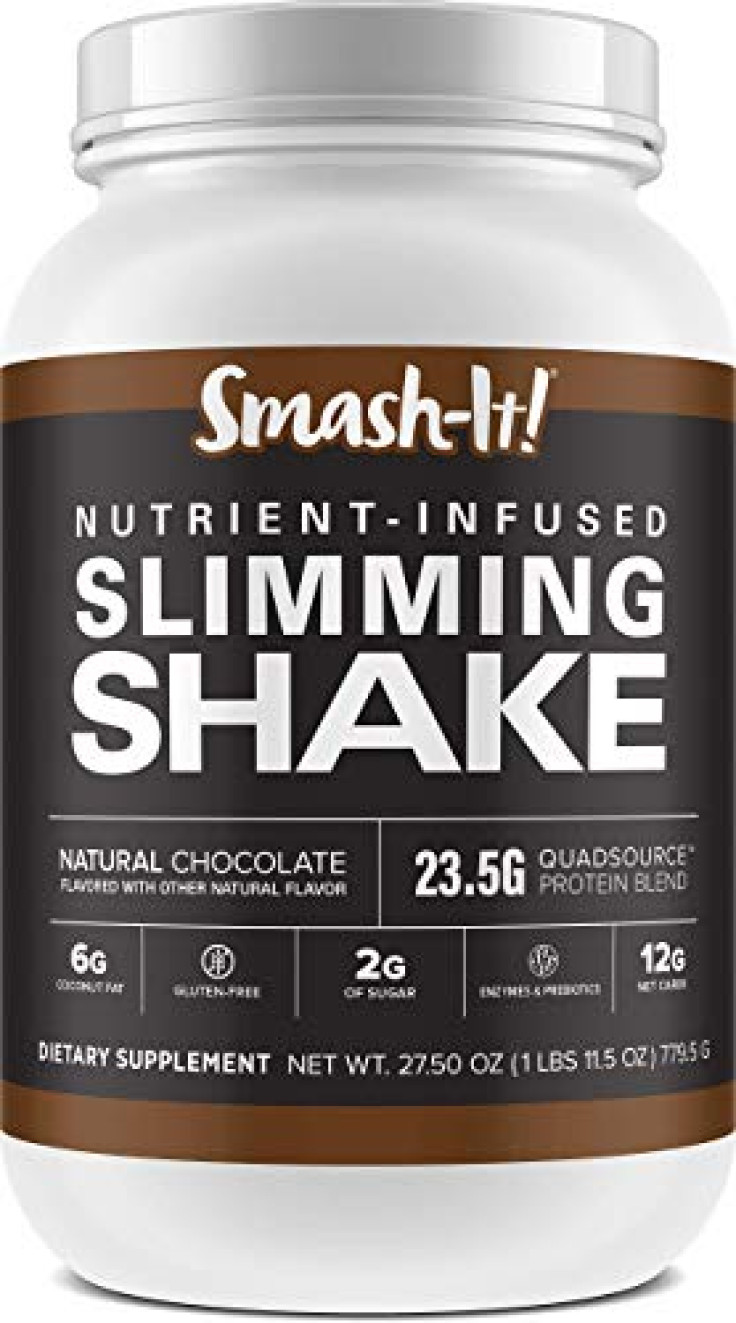 (photo from amazon.com)
While this shake is more meant for frequent gym-goers, you can also easily take advantage of its weight loss abilities for your own lifestyle. Filled with grass-fed whey protein, 35 different essential amino acids, vitamins, and minerals, this powdered protein shake is not only the perfect workout recovery drink but also a great weekend drink for when you wanna just relax and down a healthy snack.
5. ENU RTD Vanilla Whey Protein Shake 17g (18 Pack)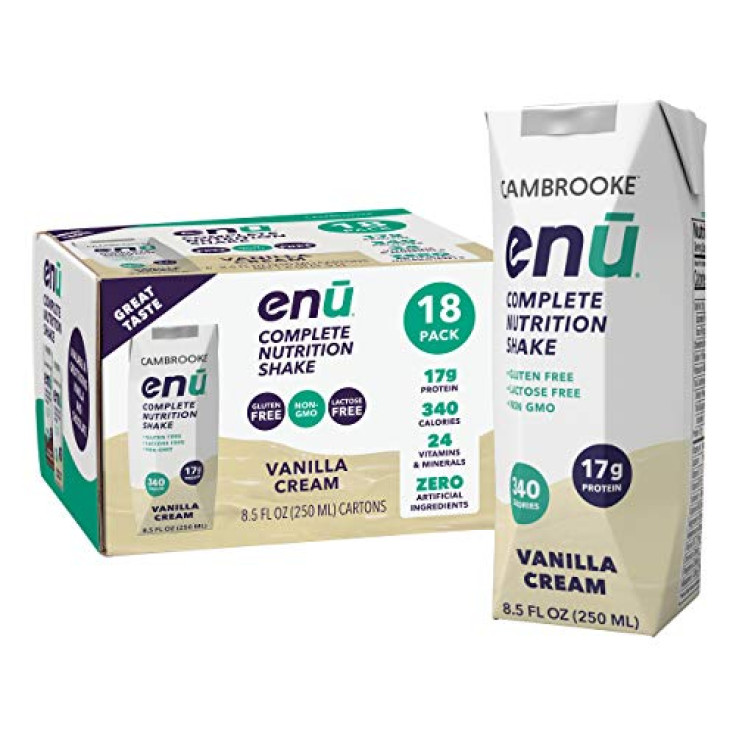 (photo from amazon.com)
Another Amazon bestseller on our humble list, this meal replacement protein shake is not only made for those that want to lose weight, but also want to gain some more healthy muscle.
Packed with whey protein, 24 vitamins and minerals, natural carbs, and just the right amount of calories, it's the perfect workout companion, giving you the energy to burn fat and gain healthy muscles in its place. And did we mention it's also quite affordable?
6. Protein Powder with Vitamin C by Nature's Bounty - Vanilla Bean Flavor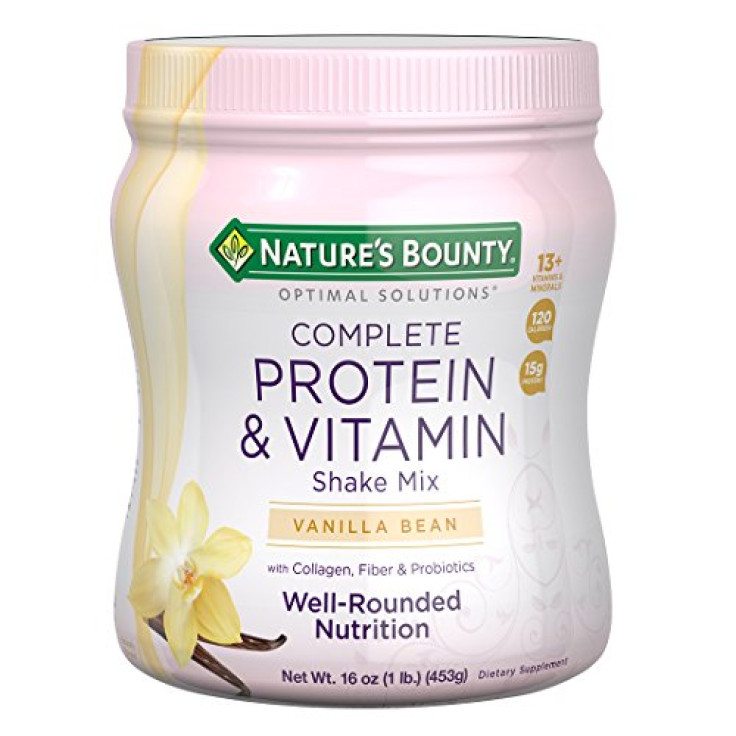 (photo from amazon.com)
For those busy mornings when you just don't have the time to whip out a real breakfast, this shake mix by Nature's Bounty will come to your rescue.
Made to provide you with well-rounded nutrition, this shake contains essential vitamins, minerals, protein, collagen, and fiber to not only boost your health, but also improve your metabolism and promote hair, skin, and nail health. On top of that, it also comes in a vanilla bean flavor, making sure the shake is just as tasty and delicious as it is nutritional.
7. Garden of Life Raw Organic Fit Powder, Vanilla - High Protein for Weight Loss (28g)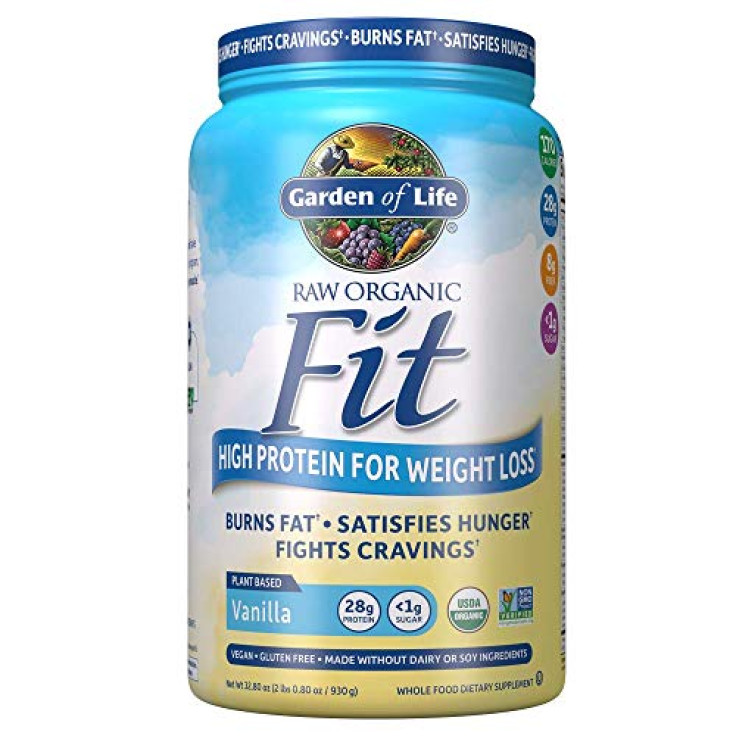 (photo from amazon.com)
Certified USDA organic and verified non-GMO, this vegan shake is the perfect meal replacement for health buffs that don't have the time to prepare a full meal.
Featuring plant protein sourced from organic peas, grains, seeds, and legumes, this shake mix from Garden of Life should help you with your weight loss goals, all while helping curb hunger and prevent hunger pangs that usually come with dieting. It also contains whole fiber, guaranteed to keep hunger at bay for much longer.
8. WonderSlim Meal Replacement Shake - Variety Pack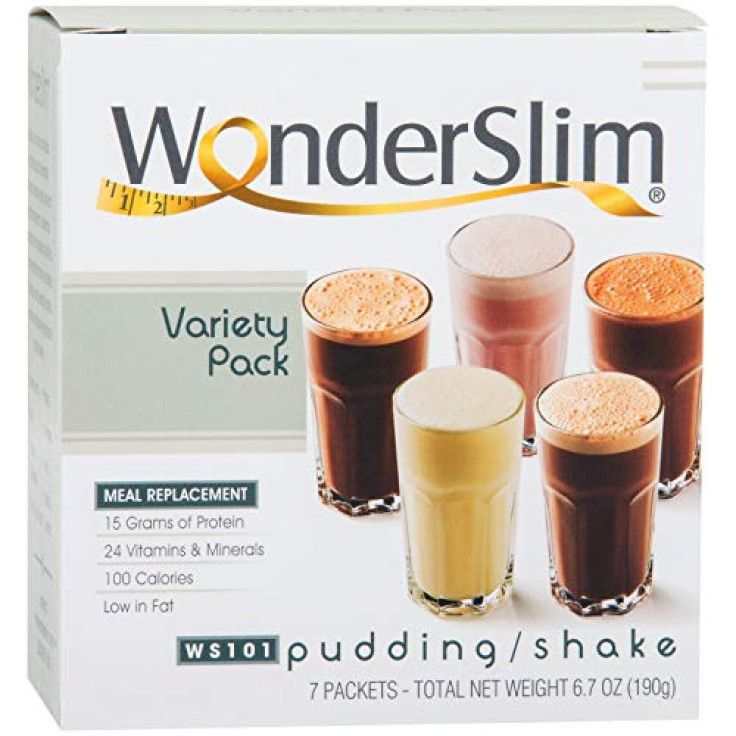 (photo from amazon.com)
Shed those extra pounds and lose health the tasty way with this meal replacement shake pack from WonderSlim.
Low in fat but rich in protein, vitamins, and minerals, this tasty treat contains calcium caseinate to help keep you full for longer, while the amino acids help with muscle recovery if you ever pair it with your workout routine. Designed for a busy and on-the-go life, this product is proudly made in the US, and made for the modern busy but health-conscious American.
9. Premier Protein Shake (Pack of 12) - Vanilla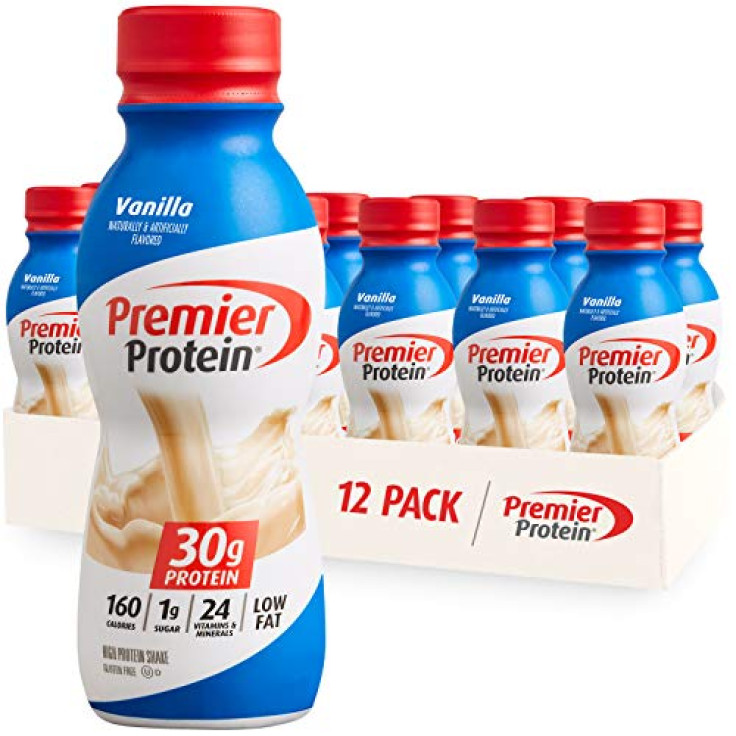 (photo from amazon.com)
Easily one of the most well-known weight loss shakes available today, Premier Protein's classic vanilla shake is well-deserving of its recognition.
Packed with 30g of protein alongside 24 vitamins and minerals, this ready-to-drink weight-loss shake lets you skip the hassle of powdered protein shakes, instead of giving you a package that is as tasty as it is convenient. Best of all, it pairs great with coffee, cereal, a pancake recipe, or even your favorite smoothie.
10. Orgain Organic Plant Based Protein Powder - Vanilla Bean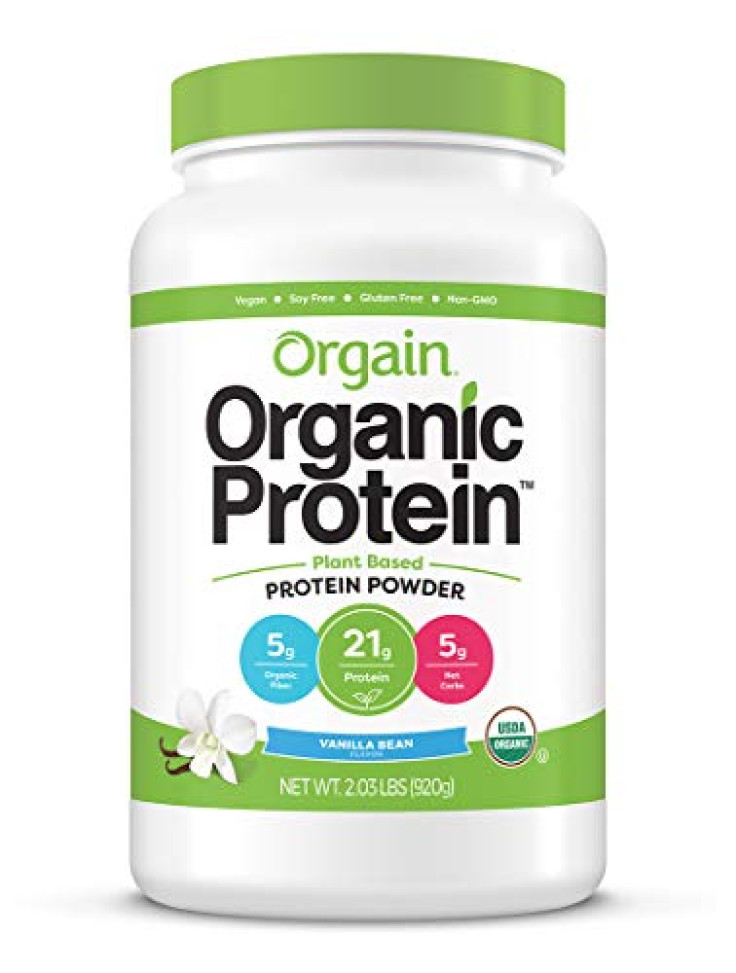 (photo from amazon.com)
Next is another top-rated product from Amazon. Garnering well over 23,000 reviews, this plant-based protein powder from Orgain is the perfect health supplement for your fitness routine, but also for our busy, modern lives.
This powdered protein shake is packed to the brim with dietary fiber, protein, and essential vitamins and minerals, making it an ideal on-the-go nutritional drink for men, women, and kids. Preparation is also quick and easy, and it comes in many delicious flavors.
11. Atkins Gluten Free Protein-Rich Shake - Milk Chocolate Flavor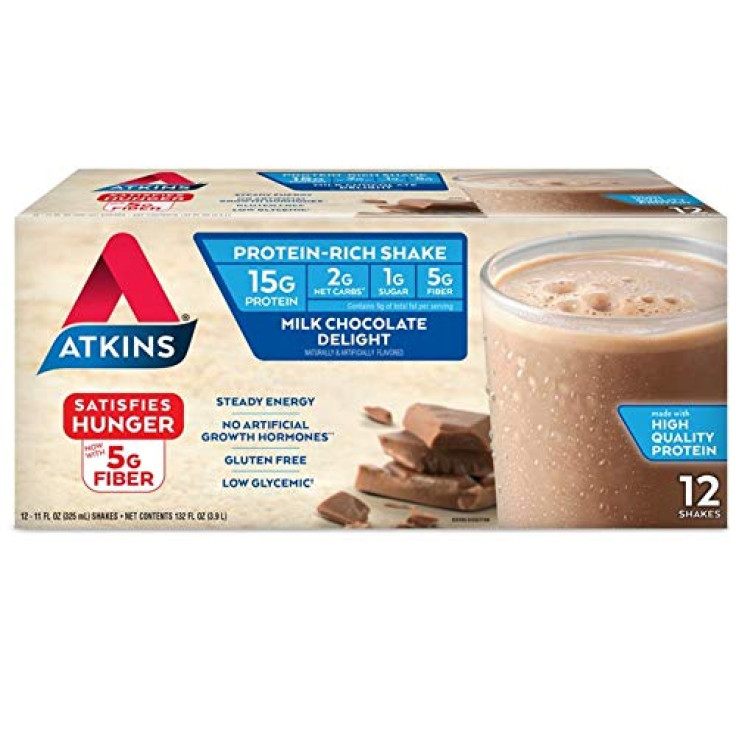 (photo from amazon.com)
Feeling hungry? Want something easy that can give you energy? If so, then this protein-rich shake from Atkins is perfect for you.
Coming with a rich and tasty chocolate flavor, this gluten-free and keto-friendly shake is enough to provide steady energy and weight loss thanks to its rich fiber-content and the inclusion of vitamins and minerals. It's also shelf-steady, meaning that there's no need for it to be refrigerated and it can be enjoyed anytime.
12. Hydroxycut Lose Weight Drink Mix - 28 Wildberry Blast Servings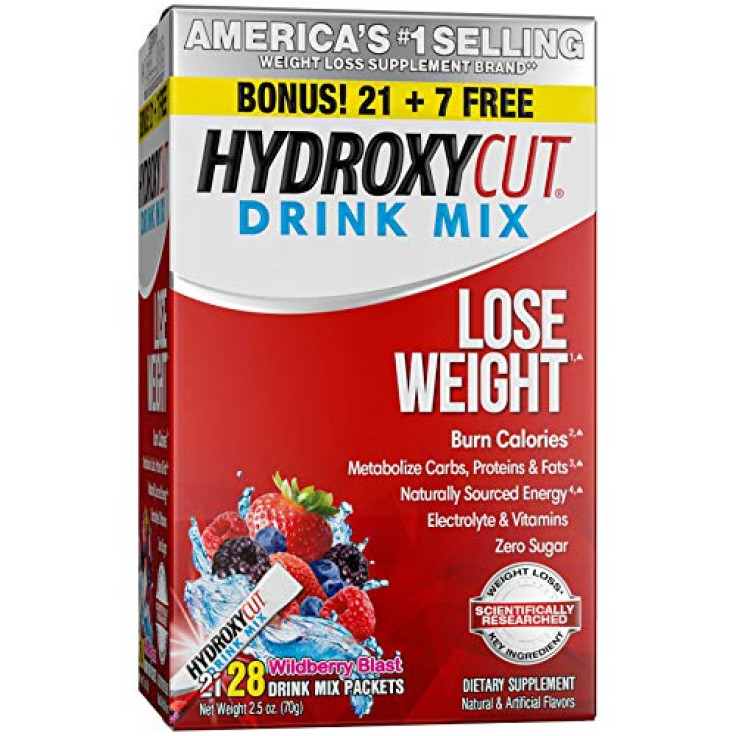 (photo from amazon.com)
Last but not least is this weight loss drink mix by Hydroxycut. Specially made to boost your metabolism and help with weight loss, this drink supplement is filled with essential ingredients that are scientifically proven to help you shed those pounds. This makes it a great and tasty companion to your workout routine, helping bring out the best in you all throughout your whole fitness journey.
FOLLOW MORE IBT NEWS ON THE BELOW CHANNELS