'13 Reasons Why' Star Tommy Dorfman Clarifies Her Gender: 'I Am A Trans Woman'
KEY POINTS
Tommy Dorfman revealed that she made the transition "medically"
Dorfman portrayed Ryan Shaver on "13 Reasons Why"
She will be next seen in "The Shurro Process"
Tommy Dorfman is "reintroducing" herself as a transgender woman, announcing that she has made the transition "medically."
The 29-year-old, who is popularly known for playing Ryan Shaver on "13 Reasons Why," also revealed the emotional reason why she won't be changing her name.
"I view today as a reintroduction to me as a woman, having made a transition medically," Dorfman told Time magazine Thursday. "I'm named after my mom's brother who passed a month after I was born, and I feel very connected to that name, to an uncle who held me as he was dying. This is an evolution of Tommy. I'm becoming more Tommy."
Dorfman has been sharing information about her gender transition process on Instagram of late. But she feels it is important to make an official announcement as it is different personally and professionally.
"It's impossible for me to separate my personal and professional transition, because my body and face are linked to my career," she explained.
Speaking about her role as a gay poet on "13 Reasons Why," Dorfman said she "feared that by actively transitioning in my personal life, I would lose whatever career I've been told I'm supposed to have."
The actress said she was no longer "interested in playing 'male' characters — except for maybe in a 'Cate Blanchett playing Bob Dylan' way. Sometimes you just have to say, 'No, this is just who I f----ng am.'"
Dorfman also took to Instagram on Thursday to share a series of photos featuring herself as a trans woman and thanked Time for covering her story.
"I'm especially grateful to every single trans person who walked this path, broke down barriers, and risked their lives to live authentically and radically as themselves before me. thank you to all the trans woman that showed me who i am, how to live, celebrate myself, and take up space in this world," she wrote.
Dorfman will be next seen in the movie "The Shuroo Process," which is helmed by Emrhys Cooper. She will also feature in Lena Dunham's "Sharp Stick."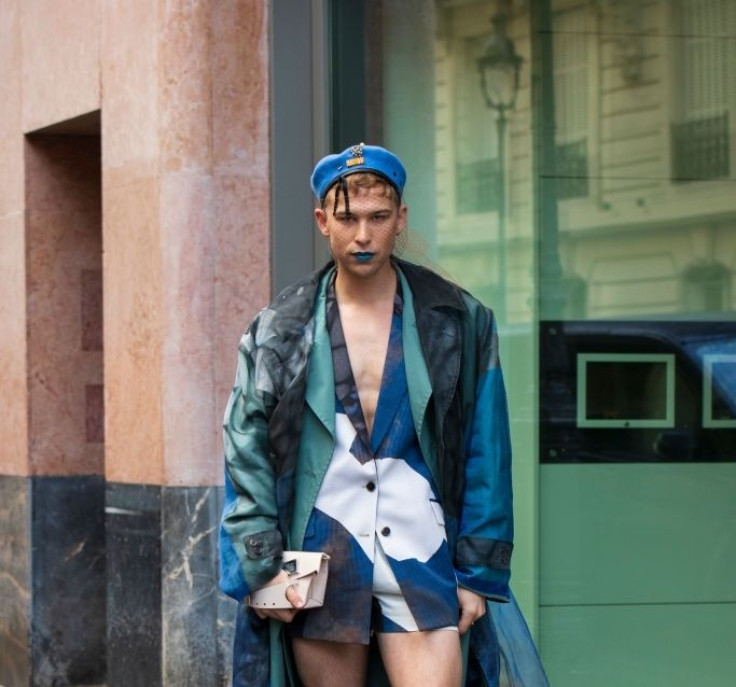 © Copyright IBTimes 2023. All rights reserved.