Pride Month 2021: Here's Everything LGBTQ+ On Netflix
KEY POINTS
"Brokeback Mountain" is a story of two men, who form an emotional bond
"Pariah" revolves around a lesbian girl, who finds it difficult coming out of the closet
"Hannah Gadsby: Nanette" is a light-hearted comedy that reflects on community's struggles
While Pride Month 2021 will come to an end on Wednesday, the LGBTQ+ community continues to struggle in many ways. The LGBTQ+ community comes together to celebrate self-love, acceptance, and diversity of genders, every June.
Below is a list of 10 must-watch movies and documentaries on Netflix that feature LGBTQ+ stories and reflect on the community's journey over the decades.
The Boys in the Band
Joe Mantello's directorial drama, "The Boys in the Band" is set in 1968. It revolves around an unexpected straight guest, who enters a gay birthday party in New York. The party turns chaotic when the host trying to hide his sexuality from the surprise visitor fails. It stars Jim Parsons, Zachary Quinto, and Matt Bomer. The movie dropped on Netflix on Sept. 30, 2020. The drama is based on Mart Crowley's play with the same name.
Brokeback Mountain
If you are fond of romantic dramas, then "Brokeback Mountain," released in 2005, is a perfect pick for you. The movie revolves around two shepherds, Ennis and Jack, who develop emotional and sexual bonds. The film stars Jake Gyllenhaal and Heath Ledger in the lead roles.
Disclosure
Sam Feder's "Disclosure" is a documentary that released on Netflix last year. It reveals Hollywood's portrayal of transgender persons and how it has impacted the American culture. Netflix's original documentary features Elliot Fletcher, Laverne Cox, Mj Rodriguez, Jaye Davidson, and more sharing their perspectives.
The Half of It
Directed by Alice Wu, "The Half of It" reflects on the journey of a bisexual girl, named Ellie Chu, who wants to earn extra money to support her family. However, the romantic comedy features twists when a guy in her school asks Chu to write love letters to a girl on his behalf. The movie stars Leah Lewis, Daniel Diemer, and Alexxis Lemire.
I Am Divine
Released in 2013, this is another documentary on our list. Jeffrey Schwarz's directorial reflects on the life of American actor and drag performer Harris Glenn Milstead, popularly known by his stage name, Divine. The documentary features interviews of Divine's longtime friend and cult director John Waters.
I Am Not Your Negro
This 2017 documentary is based on American writer James Baldwin's unfinished novel, "Remember This House." It revolves around a letter that he wrote to his literary agent in 1979 describing his forthcoming project. The documentary is narrated by Samuel L. Jackson and directed by Raoul Peck. Besides sexuality, the documentary also highlights racial inequality in the United States.
The Life and Death of Marsha P. Johnson
This documentary reflects on the passing away of transgender legend Marsha P. Johnson. While the New York police said she died by suicide, many people in the LGBTQ+ community alleged it was murder. David France directed the documentary, which was released in 2017.
Pariah
Dee Rees' 2011 film, "Pariah" is one of the best lesbian drama movies. This 86-minute-long movie follows the emotional journey of a girl, who comes out of the closet and deals with her family's reactions to it.
The Queen
Frank Simon helmed documentary, "The Queen," was originally released in 1968 and landed on Netflix in January 2020. The documentary shows behind-the-scene rehearsals and dressing room conversations before the Miss All-American Camp Beauty Pageant contest.
Hannah Gadsby: Nanette
Want to watch a light-hearted stand-up comedy that also talks about the struggles of the LGBTQ+ community? Check out Hannah Gadsby: Nanette, which was released in 2018. This one-hour-nine-minute-long comedy will definitely lift your mood while educating yourself about the community.
You can also check out the list of Best Netflix Original movies here.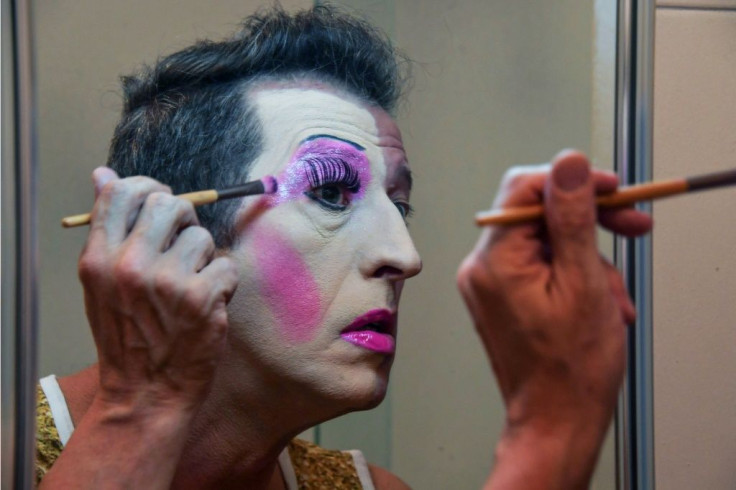 © Copyright IBTimes 2023. All rights reserved.