15-Month-Old Dead, Newborn Critical After Mother Left Them Unattended In Bathtub
A 15-month-old girl died and a 20-day-old baby was in critical condition after they drowned in the bathtub at a home in Seymour, Tennessee, on Tuesday.
Seymour Volunteer Fire Department Chief John Lisenbigler said officers responded to the home Tuesday afternoon after receiving a report of two children found "pulseless and not breathing." When the officers arrived at the home, they found the mother, 34-year-old Bethanie Carriker, administering CPR to both children. The children were rushed to East Tennessee Children's Hospital where the 15-month-old girl was pronounced dead a few hours later. The 20-day-old girl, on the hand, was placed in intensive care and remained critical as of Wednesday.
Carriker, who was taken into custody, told the officers she left the room for a few minutes after placing the children in the bathtub.
"The defendant returned 10-12 minutes later and found the two children blue and unresponsive," the arrest warrant said, Knox News reported.
Carriker was charged with two counts of aggravated child neglect and held on $1 million bond. She was arraigned in Blount County General Sessions Court on Wednesday afternoon. She reportedly looked down and did not speak as the judge appointed a public defender for her. The next court hearing was set for May 29.
Linsenbigler praised all the emergency responders who rushed to the scene from three nearby counties.
"It doesn't matter what patch is on your sleeve, it is all about the patients. You have a Sevier County ambulance, with a Seymour VFD fireman, driving with a Sevier and Blounty County paramedic in the back working feverishly. In the other ambulance, from Knox County, is a paramedic and a Seymour VFD paramedic working on breathing life into the other child," he said.
In the meantime, the Regional Forensic Center in Knoxville was expected to perform an autopsy on the 15-month-old girl Thursday.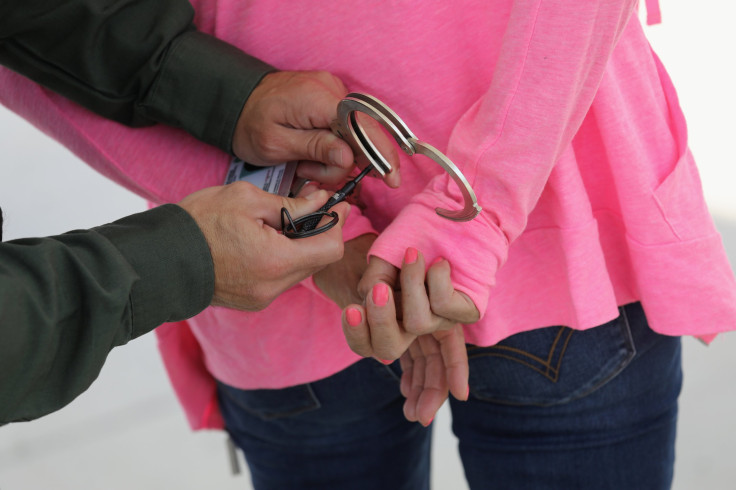 In a similar incident in September 2018, a five-month-old drowned in a bathtub at a home in Jefferson County, Alabama, after it was left unattended. Cordarius Cotton, the baby's father, told officials that he placed the baby in the bathtub and left the room to play video game and "when he returned to the bathtub about an hour later he found the child was unresponsive." Cotton was taken into custody and charged with reckless manslaughter.