15-Year-Old Kills Minor Boy For Refusing Sex, Stuffs Body In Suitcase
A 15-year-old juvenile killed a 10-year-old boy for refusing him sex in Indian city of Mumbai, police said Sunday.
Police said the accused strangled the boy, stuffed the body in a suitcase and threw it in a drain to destroy evidence. The incident took place Thursday but came to light Friday, after the victim's father filed a missing complaint with local police. The father told police that he received a call from an unidentified person claiming to have kidnapped his son. The caller also demanded ransom for his release.
Police said the victim went out to play Thursday evening and did not return.
"The victim's father runs a small shop in Sakinaka. He received a call around 10.30pm from a man asking for Rs.5 lakh ($7,145) or else his child would be in danger. The parents then approached the police with the number and filed a complaint that their son had been kidnapped," a police officer said, local daily, the Hindustan Times reported.
The police then found a SIM card registered in name of one Fakaruddin Chowdhary. When questioned, Chowdhary said his son was using the number. Accordingly, the son was arrested.
"We then learnt about the 15-year-old boy's role in planning the call and caught him for questioning in the presence of his parents at the police station," another officer said.
The 15-year-old then admitted to have made the call on his friend's insistence. His friend, the prime accused, was arrested and he subsequently admitted to have killed the victim for refusing to have sex with him, local daily the Times Of India reported.
The accused strangled the victim in a public toilet and stuffed his body in a suitcase. He then borrowed a two wheeler from a person and dumped it in a drain.
The accused and Chowdhary's son were detained by the police and produced before a juvenile court. They will continue to stay at Dongari children home until the investigation is over.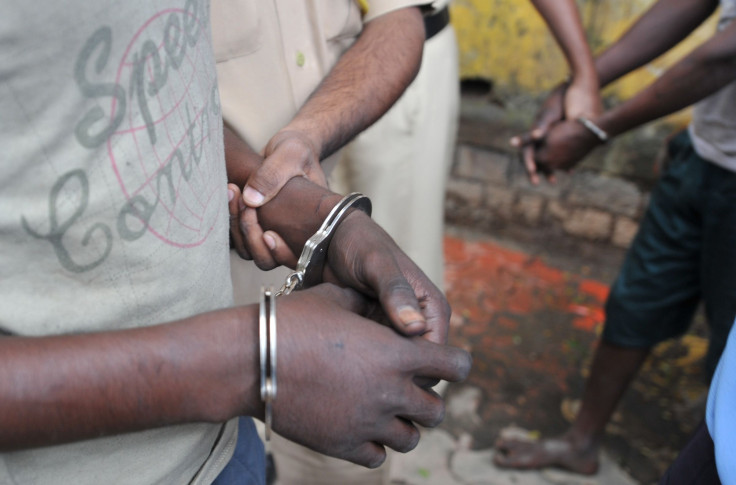 In a similar incident, also in Mumbai, in October, a 19-year-old boy was arrested for killing a 20-year-old woman for refusing to have sex with him. Mansi Dixit went to Muzzammil Syed's residence where the latter demanded sex. When she refused, he killed her by hitting her on the head with a stool. He then tried waking her up by sprinkling water. She gained consciousness, however, out of fear that his mother would come home any minute, Syed strangled her with a rope, booked a taxi and disposed her body.
"The accused confessed to have demanded to have sex with her. When she said no, he got enraged and hit her on the head with a stool. But he keeps changing his statements. So, sustained interrogation is going on to ascertain the motive behind the crime. We have enough scientific and other evidence to nail him for the crime. We are still collecting evidence. Also, we have several witnesses who can link him to the crime," a police source had said, local daily the Hindustan Times reported.
© Copyright IBTimes 2023. All rights reserved.