'19 Kids And Counting' Josh Duggar Sex Scandal Update: Jim Bob and Michelle Respond To Molestation Allegations; Offer No Details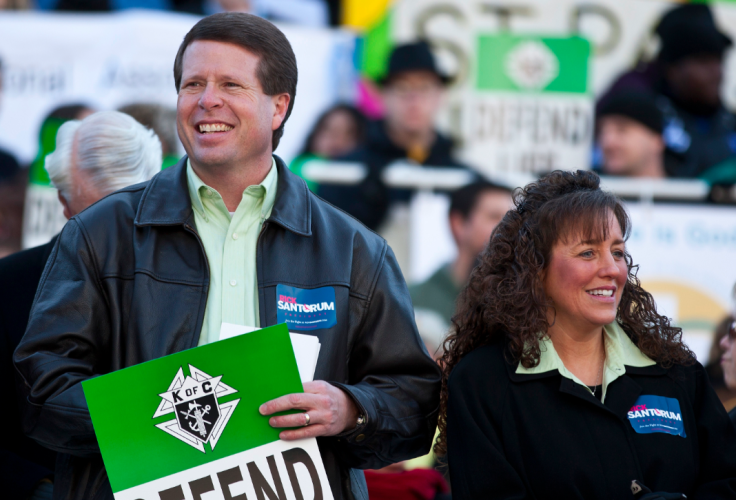 "19 Kids and Counting" is far from the wholesome story it used to be. After Josh Duggar was accused of sexual misconduct, the family issued a statement on their official Facebook page about molestation allegations. Parents Jim Bob and Michelle recalled a time they considered the darkest time of their lives.
Their full response is given below:
"Back 12 years ago our family went through one of the most difficult times of our lives. When Josh was a young teenager, he made some very bad mistakes and we were shocked. We had tried to teach him right from wrong. That dark and difficult time caused us to seek God like never before. Even though we would never choose to go through something so terrible, each one of our family members drew closer to God. We pray that as people watch our lives they see that we are not a perfect family. We have challenges and struggles everyday. It is one of the reasons we treasure our faith so much because God's kindness and goodness and forgiveness are extended to us -- even though we are so undeserving. We hope somehow the story of our journey -- the good times and the difficult times -- cause you to see the kindness of God and learn that He can bring you through anything."
The Duggars issued thier statement after various news outlets, like TMZ, reported the sex scandal Thursday. Though the reality television family addressed the rumors, calling it a difficult time in their lives, they did not specifically say what Josh did or did not do.
In the same Facebook statement as his parents, Josh called his actions "inexcusable," and his pregnant wife Anna, with whom he has three children, said she was "shocked" when she found out about what the reality star had done.
Follow me on Twitter @mariamzzarella
© Copyright IBTimes 2023. All rights reserved.