'19 Kids And Counting' Star Jessa Duggar Shares Pregnancy Update; 13 Week Photo Doesn't Reveal Twins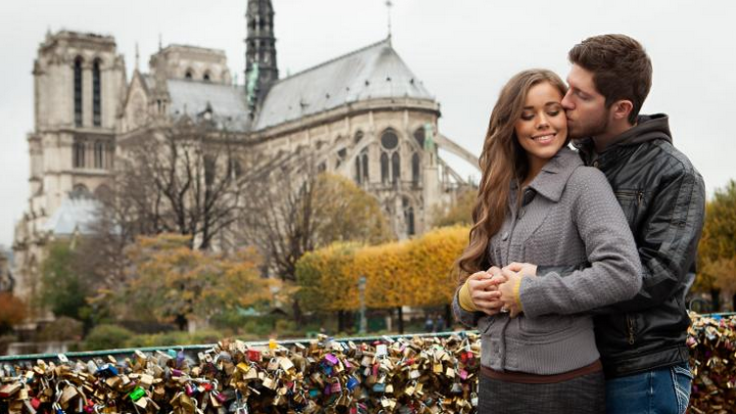 Jessa Duggar of "19 Kids and Counting" is keeping TLC fans up to date on her pregnancy. The 22-year-old, who announced last week that she and husband Ben Seewald are expecting their first child, took to Instagram to post some new information.
"#BabySeewwald is growing!" she tweeted with a heart symbol Sunday afternoon. "Already so in love with this little person!"
Jessa's Instagram post features some minor information on her pregnancy. She's currently in her 1st trimester at 13 weeks, and the baby is approximately the size of a peach at 3 inches long. Twenty-seven weeks remain until her Nov. 1 due date.
But that wasn't the most revealing information from the Instagram post. Despite the parents-to-be teasing fans in a video message that they might be expecting twins, the photo rendition shows only one baby.
Jessa, who has been suffering from morning sickness, recently spoke to People magazine and revealed that she's making some changes as her pregnancy progresses. She's hoping to maintain her fit lifestyle.
"I do want to make sure that I'm eating healthy," she explained to the site, adding that she's trying not to stress about weight. "You are eating for two but the other is, like, a speck. I am trying to make healthy choices now that I'm entering my second trimester."
Her pregnancy will be documented on TLC's "19 Kids and Counting," however viewers will have to wait a little while before the story line hits the small screen. The latest episode featured Jessa and Ben's November honeymoon. The upcoming May 5 episode will focus on Jessa's older sister, Jill, as she gives birth to her first son, Israel David. Jill and her husband, Derick Dillard, welcomed their son earlier this month.
© Copyright IBTimes 2023. All rights reserved.