'19 Kids And Counting' Star Jessa Duggar Shows Off Growing Baby Bump In New Countdown Photo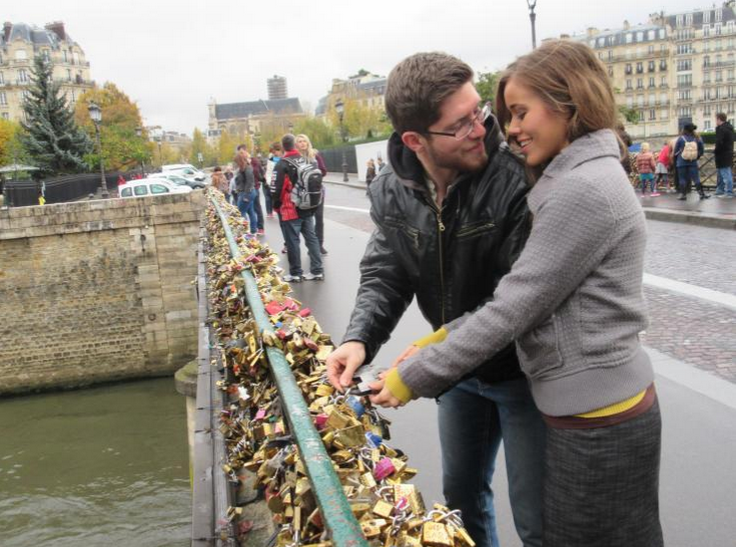 Jessa Seewald of "19 Kids and Counting" is rocking a serious baby bump. The 22-year-old took to Instagram to share her latest pregnancy update with her followers.
In the Instagram photo, Jessa holds her growing stomach with one hand while using her other hand to take the selfie. "Baby Seewald is at 25 weeks 4 days!" she captioned the post, tagging husband Ben Seewald. "Just a little over 14 weeks to go. Counting down the days with @ben_seewald."
[Click HERE to see the photo.]
Jessa has posted photos on her Instagram recently, but the selfie is the first baby update that fans have had in a week. Although the reality star and her husband are keeping their baby's gender a secret, her last post about her pregnancy gave fans a hint as to what they're expecting. The photo she shared featured husband Ben wearing dark blue shoes, while the mom-to-be sported pink wedges. A tan pair of baby shoes was placed between them. Despite being neutral in color, the style of the shoe had many "19 Kids and Counting" supporters speculating that the two would be welcoming a son.
Jessa Duggar is due Nov. 1, but the family already has another newborn in their lives – Anna and Josh Duggar's baby girl, Meredith Grace. Anna gave birth to her fourth child on Sunday, July 19. Josh shared with his followers on Twitter that the newest addition to their family was born weighing 7 pounds, 14 ounces.
Meanwhile, Jessa's other baby nephew, Israel David, is adjusting to life in Central America. Jill Duggar and her husband Derick Dillard moved their family earlier this month to do missionary work. They revealed in a blog post last week that their infant son is "growing and developing fast."
Jessa and Jill Duggar can next be seen on TLC's upcoming documentary about survivors of child abuse. The network canceled "19 kids and Counting" earlier this month after reports that Josh Duggar molested underage girls when he was 14 years old.
© Copyright IBTimes 2023. All rights reserved.