'19 Kids And Counting' Star Jill Duggar Kisses Husband Derick Dillard In Anniversary Photos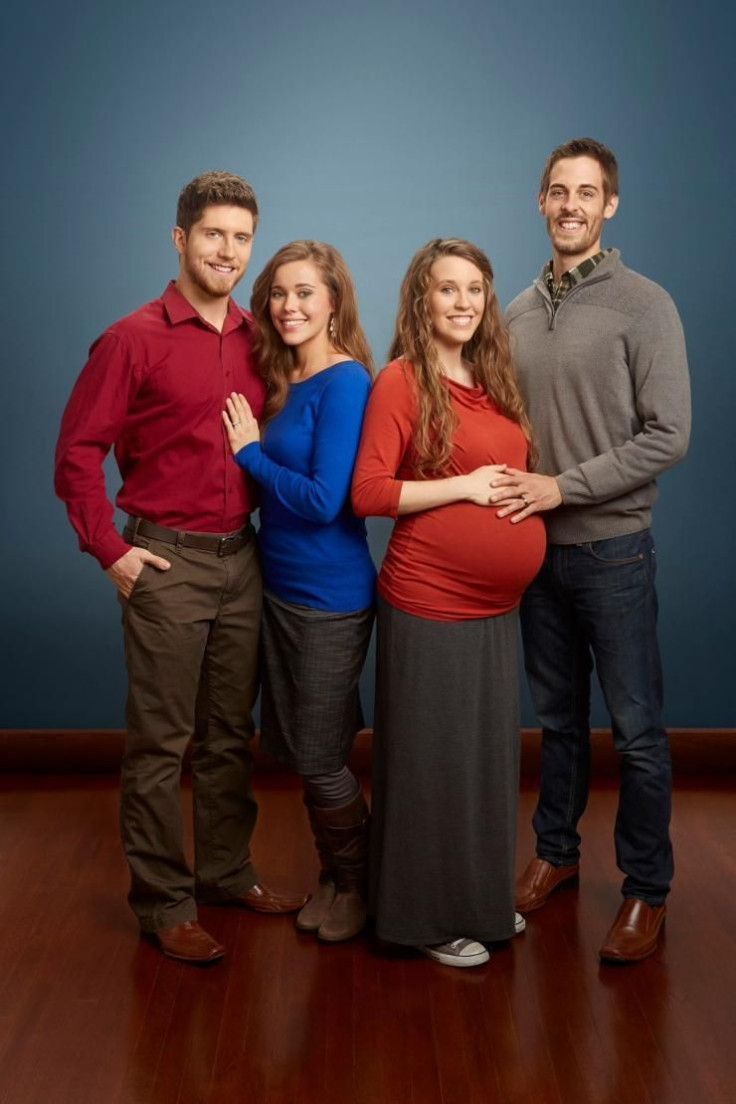 Jill Duggar is finally ready to step back into the public eye following the recent molestation scandal surrounding her brother, Josh. After their first public appearance since the scandal, she and her husband shared their one year anniversary together with their respective followers on Instagram.
Jill took some time off social media following her very intense interview on Fox News's "The Kelly File" with Megyn Kelly, where she discussed her brother's previous molestation abuse of four of his sisters, including her, between 2002 and 2003. However, as previously reported, she returned not too long ago to share pictures of her newborn son, Israel Dillard. Now she and her husband, Derick Dillard, are at it again. This time they shared some sweet words with each other on their Instagram accounts to mark the occasion of their first wedding anniversary.
"The last year has been the best of my life! I am beyond grateful to God to have the privilege of serving our Lord and Savior with you for the rest of my life," Derick captioned a photo of him and his wife on their wedding day. "You are an amazing woman, wife, and mother. My love for you grows every day. Happy 1st anniversary."
Not long after, Jill followed suit sharing an image of her kissing Derick on a beach.
"I can't believe it's already been a year since I had the privilege of saying "I do"! The longer I'm married to you the more I fall in love and realize how incredibly blessed I am to have you as my hubby! I'll love you forever!"
According to Us Weekly, the couple spent the weekend at Ohio's ALIVE Christian Music festivals, marking their first public outing since the fate of their popular TLC series "19 Kids and Counting" was put in peril after the molestation reveal. While Jill did not address the scandal directly at the festival, People notes that she did talk about the show and the recent struggles her family has gone through.
"Hey we're not a perfect family, we mess up," she told the crowd during a Q&A-style session. "Imagine what life is like with a family with two or three kids and multiply that about 10 times over and that's what you get."
You can see the happy couple's photos on Instagram, along with Jill's message to Derick and Derick's message to Jill.
© Copyright IBTimes 2023. All rights reserved.