'19 Kids And Counting' Stars Jill Duggar And Derick Dillard Settle Into Parenthood After 70 Hour Labor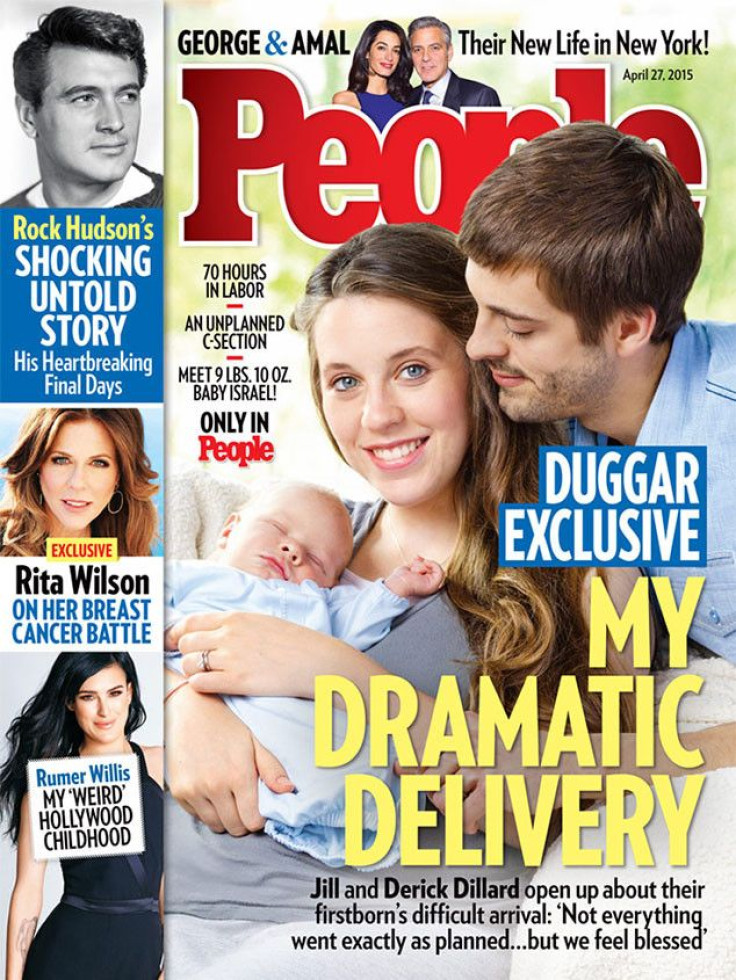 Jill Duggar and Derick Dillard of "19 Kids and Counting" are enjoying being new parents to baby Israel David, however the birth of their first child wasn't that easy. A little over a week after welcoming their son, Jill is opening up about her 70 hours of labor.
The new parents and Israel David are featured on the cover of the latest issue of People magazine. The TLC stars revealed that they prayed throughout Jill's pregnancy, especially towards the end. Although Jill acknowledged she was scared, the 23-year-old said that God and her husband got her through her rough labor.
"I had been praying for contractions and when contractions did start, God made me grateful for those contractions," Jill explained. "When they came, even though they were really intense, I was crying, but I was saying, 'Thank you for this contraction God, this is what I prayed for, thank you for this."
Derick and Jill kept "19 Kids and Counting" fans up to date throughout their pregnancy journey. Derick even informed his social media followers when his wife began to have Braxton Hicks contractions, which are false labor pains. However when Jill's water broke on April 4, the whole Duggar family was focused on helping Jill. Sister Jana and Duggar matriarch Michelle stepped up to the plate to assist Jill. Derick even ended up with blood blisters on his hands from doing "hip squeeze during labor."
After 70 hours of labor, Jill gave birth to baby Israel David on April 6, weighing in at 9 lbs., 10 ounces. Now the couple is "settling in back at home" with their son. Derick took to Instagram earlier this week to give an update on life as a new dad.
"The last week has been filled with fun times," he posted. "And a little less sleep. #Newdad #IsraelDavidDillard."
Fans of "19 Kids and Counting" can watch Jill and Derick prepare for parenthood during new episodes on Tuesday nights. Meanwhile, TLC will air a special on the birth of baby Israel David on May 5.
© Copyright IBTimes 2023. All rights reserved.