19-Year-Old Toronto Man Sexually Assaulted By 4 Women, Police Say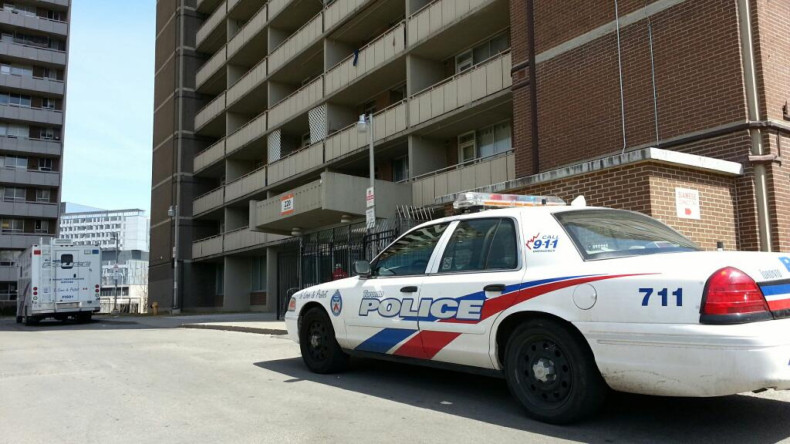 Toronto police are searching for four female suspects who are suspected of sexually assaulting a 19-year-old man on Saturday night.
According to a written statement by Toronto police, the unnamed 19-year-old victim met his attackers at a Toronto-area nightclub, where they offered to give him a ride home. Instead, the four women subjected the teenager to a vicious sexual attack, The Star reports.
"The complainant was instead driven to a parking lot in the area of Queen Street West and Spadina Avenue where he was sexually assaulted by all four suspects," the statement read.
After the assault took place, the women were seen fleeing the area in a silver vehicle that may have been a Honda SUV.
According to police, the suspects are all white women in their 30s, each of whom standing 5-foot-4 and weighing approximately 200 pounds. The victim described his attackers as wearing short black dresses and high heels. Additionally, police believe that the driver of the SUV had a British accent, short blonde hair, and a tattoo of wings on her neck. A second woman had dark hair with red accents.
While sexual assaults on males by women are rare, Detective Constable Thomas Ueberholz of the Toronto Police Sex Crimes Unit said that they do occur.
"Although the majority generally is females that are victims or complainants, it is not completely unusual for a male to be the victim of a sexual assault," said Ueberholz, according to The National Post.
Nicole Pietsch, coordinator of the Ontario Coalition of Rape Crisis Centres, states that male victims encounter the same roadblocks as women when seeking aid after an assault.
"Other men will say for example, 'Oh, he's so lucky,' like that was actually a positive thing when it wasn't," Pietsch told The National Post. "I think that that just feeds into the myth that sexual violence is something the victim wants."